A baby name expert shares some surprising and lesser-known biblical names to consider for your little angel.
Need an idea for Lenten almsgiving?
Help us spread faith on the internet. Would you consider donating just $10, so we can continue creating free, uplifting content?
Make a Lenten donation here
While my parents named me Caryn (pronounced car-in) as a nod to their Swedish heritage, they opted to spell it with a more "feminine" flair. With a hard consonant up front, they liked the softened look of a curving "C" up front and a "y" looping down near the end, instead of the straight lines of a "K" and an "i."
Of course, the beauty of a name is in the eye of the beholder, and yet there do seem to be a few common threads that make a name feel particularly feminine: soft consonants, looping letters, "ee" endings. All qualities that, perhaps surprisingly are found in some lesser-known but beautiful and feminine biblical baby names.
Launch the slideshow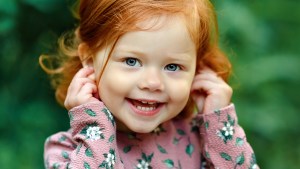 Read more:
10 Irish saints' names for baby girls