Kids need help learning to be disciplined, and punishing them doesn't teach them anything.
In the past month, two of my children have been struggling hard with organization. It's a struggle that's been ongoing at home, but it's reached a critical level at school where they are getting detentions and I'm getting constant teacher notifications about forgotten and incomplete homework.
I started reacting to this in the usual way, by taking away screen time and dessert. But when that wasn't effective and I was left with taking away outdoor time, I decided to try a new strategy. They need outdoor time, after all — and frankly, I'm tired of reacting with reprimands and punishment. It's not helping, and it seems to be hurting.
A recent article at Edutopia confirmed my instinct that punishments aren't helping my children learn to make sustainable behavioral changes by explaining that discipline (and organization) is something that must be taught, not forced.
Discipline can only be done when both the educator and the student are calm and self-regulated. If they aren't, behavioral difficulties will escalate. In a brain-aligned model of discipline, we must teach the behaviors we want to see, laying the groundwork for prevention systems and strategies. Preventive systems are taught as procedures and routines. They are collaborative and filled with choice. Their purpose is to create a sustainable behavioral change, not just compliance or obedience for a short period of time.
My new strategy has been to entice rather than threaten. For example, one of my kids wanted to play a sport but kept getting academic detentions, so I told her she could only play if she spent a month working hard to turn everything in and stay out of detention for forgotten work.
She didn't do it perfectly, but she clearly made an effort. I think what she was missing, though, was the collaboration this article talked about.
I didn't collaborate with her on ways to accomplish our mutual goal, I just told her to figure it out. But disorganization is something she comes by naturally — I have trouble figuring out ways to get organized as a 33-year-old mom of five. It's a little outrageous to expect my 12-year-old to figure it out on her own with no guidance.
So I'm going to try sitting down with my two disorganized kiddos and brainstorming ways to help us all get and stay organized. Maybe they will want to create a new area to keep homework and schoolbooks in, so they'll know where to put them when they finish their work and where to look on their way out the door. Or maybe doing homework with their backpacks next to them instead of loading and unloading them will be a better way. One of them is particularly fond of checking things off lists, so maybe she'll want to make permanent check-lists for things that go back to school every morning for the psychological reward of checking them off.
Whatever they come up with, I can pretty much guarantee it will be more effective than telling them to figure it out — even if there are rewards for doing so. They still need help with the doing, and focusing on the doing rather than the (good or ill)  consequences seems like a better way to parent.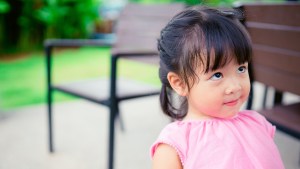 Read more:
How to discipline proactively, not reactively