These paintings will enrich your time of prayer.
The Rosary is a beautiful devotion in which Catholics meditate on various events in the life of Jesus Christ, while counting off prayers with a circlet of beads. The meditations are traditionally called "mysteries" and were first developed by St. Dominic in 1214.
Originally St. Dominic developed these mysteries as a catechetical method to teach those led astray by the Albigensian heresy. He grouped them into what is now known as the Joyful, Sorrowful and Glorious mysteries, seeking to immerse the Christian faithful into key moments in the life of Jesus. St. John Paul II recently added the Luminous mysteries to the list so that the faithful could also meditate on significant events that occurred during Jesus' public ministry.


Read more:
Pope John Paul II wasn't the first to propose Luminous Mysteries for the Rosary


One way to enter more deeply into this time of prayer is to look at a corresponding image while meditating on a specific mystery. This helps to keep the mind from wandering and focuses your attention on the particular mystery of the Rosary.
To help you enter into the Glorious Mysteries of the Rosary, below is a brief slideshow that features beautiful images and scripture passages to aid your meditation.
Click "Launch the Slideshow" in the image below.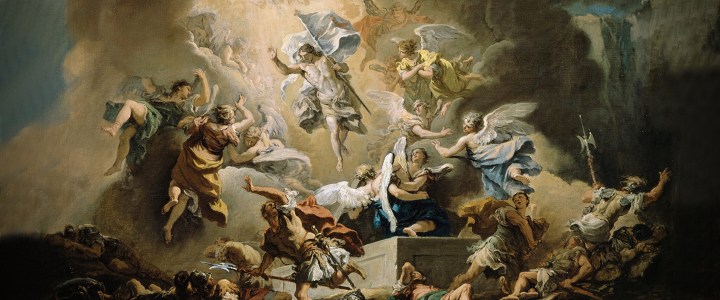 Launch the slideshow