Scripture and tradition give us a few possibilities.
What can God do in your life with one Bible verse a day?
Subscribe to Aleteia's new service and bring Scripture into your morning:
Just one verse each day.
Click to bring God's word to your inbox
Christian Scriptures explain Jesus rose from the dead and ascended into heaven. But where did his mother go then? While those texts don't give us an exact address, they do provide with several clues. It is generally accepted that at the time of Jesus' death, his foster-father Joseph had already passed away. This would leave Jesus as the family member primarily in charge of his aging mother.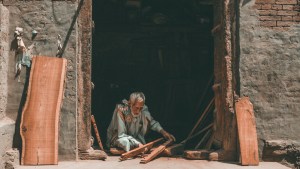 Read more:
Were Jesus and Joseph really carpenters?
The Gospel of John explains that when he was about to die on the cross, Jesus appointed one of his disciples to take care of her.
When Jesus saw his mother, and the disciple whom he loved standing near, he said to his mother, "Woman, behold, your son!" Then he said to the disciple, "Behold, your mother!" And from that hour the disciple took her to his own home. (John 19:26-27)
Most scripture scholars agree with a tradition that the "beloved disciple" was St. John the Evangelist.
Jerusalem
Initially, it appears that John took care of her in Jerusalem, as it is mentioned in the book of Acts.
Then they returned to Jerusalem from the mount called Olivet, which is near Jerusalem, a sabbath day's journey away; and when they had entered, they went up to the upper room, where they were staying, Peter and John and James and Andrew, Philip and Thomas, Bartholomew and Matthew, James the son of Alphaeus and Simon the Zealot and Judas the son of James. All these with one accord devoted themselves to prayer, together with the women and Mary the mother of Jesus, and with his brethren. (Acts 1:12-14)
This means that at least following the death, resurrection and ascension of Jesus, Mary lived with the apostles in Jerusalem. According to one tradition, this is where Mary lived the rest of her life, walking the "way of the cross" every day, retracing the steps of her son. In this tradition Mary's assumption took place in Jerusalem and was witnessed by the apostles.
Read more:
Meet the cave in Turkey where Saint Peter celebrated Mass
To this day there exists a church built near the Mount of Olives that is said to be place of Mary's "burial" and is venerated by the Eastern Orthodox Church. There is also another location in Jerusalem called the Church of the Dormition, which is maintained by Benedictine monks. Both sites claim to be the site of Mary's assumption into Heaven.
Ephesus
On the other hand, there is a tradition that places John the Evangelist in the city of Ephesus. Many believe that since John lived in this city that the Virgin Mary lived with him and her assumption took place there as well. This was later reinforced by certain private revelations of Blessed Anne Catherine Emmerich in the 19th century, which placed the Virgin Mary's house in Ephesus.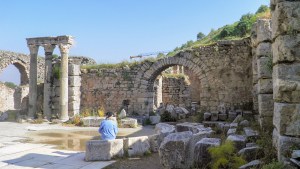 Read more:
5 Christian sites in the ancient city of Ephesus
A first-century house was discovered in Ephesus by Sister Marie de Mandat-Grancey in 1891, along with the ruins of a church built on top of it in the 4th century. This site has been a popular place of pilgrimage for many people, including several popes of the last century.
Make sure to visit the slideshow below to discover some of the oldest images of the Virgin Mary.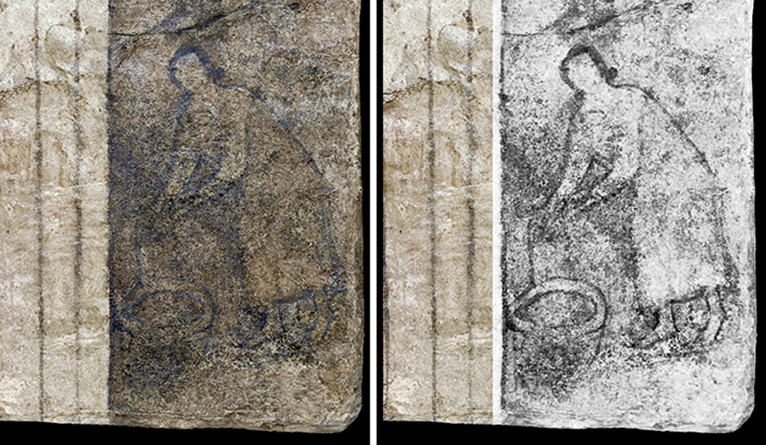 Launch the slideshow