Pope Clement XII sought to inspire the youth through this devotion.
What can God do in your life with one Bible verse a day?
Subscribe to Aleteia's new service and bring Scripture into your morning:
Just one verse each day.
Click to bring God's word to your inbox
St. Aloysius Gonzaga, a Jesuit saint from the 16th century, is well known for being the "patron saint of Christian youth."
Born to a noble family, Aloysius renounced his title and inheritance at a young age. He then joined the Jesuits at age 17, tending to plague victims in Rome by caring for their every need. He would eventually die from the plague at age 23.
In order to foster a greater devotion to the youthful saint, Pope Clement XII in the 18th century established a set of prayers and meditations that spanned six consecutive Sundays.
The Raccolta explains the requirements for performing this specific devotion.
A Plenary Indulgence on each of the six Sundays which are wont to be kept in honor of this Saint, either immediately before his Feast, on June 21, or else at some other time of the year. In order to gain this Plenary Indulgence, it is requisite that the six Sundays should be kept consecutively; and that on each of them the faithful, being truly penitent, should, after Confession and Communion, employ themselves in pious meditations or vocal prayers, or other works of Christian piety, in honor of the Saint. There are several books of devotion on the subject, pointing out what pious exercises are to be done on these six Sundays.
Grail Publications from St. Meinrad, Indiana, published a book of these meditations that is available for viewing here.
The first Sunday focuses on the Blessed Virgin Mary and has the following meditation.
For all the goodness that you seek, the Blessed Virgin is the model. For the suffering and the contradiction that harass us all, she is our refuge and our hope. Pray to her, trust in her, and follow her to the heart of Christ.Practice for the weekPray each day the Holy Rosary and ask of her the meaning of each mystery in your own life.
This devotion is one way to draw closer to the holy saint and build a relationship with him. By the end of the six Sundays it is hoped that new habits will be formed and virtues, fostered. St. Aloyisus is a great example, not only for young people, but for anyone seeking to be "like a child" and so enter the Kingdom of Heaven.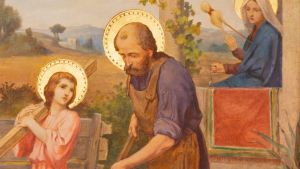 Read more:
What is the powerful Seven Sundays devotion to St. Joseph?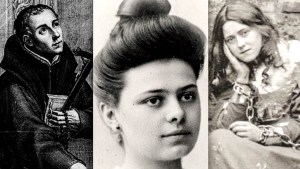 Read more:
11 Heroic saints who died in their 20s