You can enjoy activities on the Sabbath while still making sure it's not like any other day of the week.
I had to re-read the email from my 10-year-old daughter's coach. Her softball clinic was scheduled for 8:30 on Sunday morning. Really? What about church? What about family time? I'd already received another email about my 7-year-old daughter's softball clinic being scheduled for noon that same Sunday, which was bad enough. And she also had a birthday party at 3:30 that afternoon. But at least those two events would leave Sunday morning free for church. Sigh. What to do? I was becoming increasingly irritated by activities that threatened to interfere with our Sunday worship time.
I've heard other parents grumbling about how coaches don't seem to respect that some families may want to "keep holy the Sabbath." I suppose I shouldn't be surprised. Society has been heading in this direction for some time. Before the 1970s, it was common for stores to be closed on Sundays, making it easier for families to keep Sunday as "the Lord's Day." But economic pressure from discount stores that were open seven days a week forced department stores to keep their doors open on Sundays, too. Eventually, over the next 40-plus years, most states' blue laws — laws designed to restrict Sunday activities for religious reasons — were struck down (although many places still restrict alcohol and car shopping on Sundays).
I happen to live in Bergen County, New Jersey, one of the last bastions of blue laws in the United States. On Sundays, our malls, Main Street stores, car dealerships, and big box stores are all closed. Although it makes Saturday traffic on our major streets and highways a nightmare, I'm in favor of this. It forces my family to slow down on Sundays. We're freed up to attend Mass and we cannot run errands — unless we want to drive to a neighboring county. (States have increasingly left the enforcement of blue laws to local discretion.) But sports and social commitments continue to crop up.
Catholics are required to attend Mass on Sundays (or on the evening of the preceding day) and many other Christian churches encourage Sunday worship. The Catechism of the Catholic Church goes so far as to declare it a "grave sin" to purposely miss Sunday Mass. But what about the rest of the day? Is it a sin to shop, attend a party, or play sports?
Official teaching on this is more vague. "On Sundays and other holy days of obligation, the faithful are to refrain from engaging in work or activities that hinder the worship owed to God, the joy proper to the Lord's Day, the performance of the works of mercy, and the appropriate relaxation of mind and body," it says in paragraph 2185 of the Catechism. "Family needs or important social service can legitimately excuse from the obligation of Sunday rest. The faithful should see to it that legitimate excuses do not lead to habits prejudicial to religion, family life, and health."
Back in 1998, Pope John Paul II, now a canonized saint, addressed this topic in an apostolic letter called Dies Domini. He wrote about how it used to be easier to keep Sunday as a day of worship, rest, and family because it was almost a universal practice. But despite societal changes that have made this harder to do, he encouraged Christians to make sure that Sunday is different from general "weekend" time.
For me, this means that Sunday shouldn't be treated like any weekend day, full of activities and fun — it should be more sacred, more reflective.
So, how do you tactfully bow out of Sunday plans if you prefer to be at church or relaxing as a family? I asked etiquette expert Myka Meier of Beaumont Etiquette, an etiquette school in New York City, for some advice.
For social engagements, it's best to "be upfront and honest, while still showing appreciation for the invitation," says Meier. "You might say something like, 'Your invitation was so kind, and while John would love to attend Amy's birthday party, we attend Mass/observe Sunday as a religious family day. Thank you again for thinking of us and wishing Amy the most wonderful birthday!' There is no need for apologies, and other families will most likely respect that you've reserved Sunday to observe religious beliefs."
That sounds easy enough, but what about sports commitments? Coaches might not be so understanding.
"I recommend speaking to the coach before the season officially begins to explain Sunday restrictions for your family so you can set expectations," advises Meier. "Start by thanking your coach in advance for his or her understanding and tell him or her that Sunday is strictly a day of religious observance for your family and that all other days are open and can be dedicated to the sport."
If the coach seems angry, and you suspect that your son or daughter is being penalized for missing Sunday games or practices, try to schedule a one-on-one meeting to hash things out. "Keep calm, yet be assertive," says Meier. "Use compassionate words to show your dedication, like 'We're so grateful to be on this team and are sincerely dedicated to making it a winning team. We will give practice and games 100 percent the other six days per week, however Sunday has always been a religious day for our family.'" If the coach doesn't agree, consult a higher authority in the organization or the bylaws of the league to ensure your child can play without penalty for missing Sundays, suggests Meier.
As for my family, I decided to have my older daughter skip her 8:30 a.m. softball clinic last Sunday. It was just too early and made it impossible for us to attend our regular 9:30 a.m. Sunday Mass, which is a sacred ritual to us. Sure my kids grumble when I tell them it's time for church, not wanting to abandon the TV, but I believe it's important to enforce this part of our faith. I attended Mass every Sunday morning with my family growing up. It has helped mold me into who I am today.
During a speech in Italy in 2014, Pope Francis said that spending Sundays with family and friends is an "ethical choice" for faithful and non-faithful alike. This encourages me. Seeing friends or playing sports in the afternoon after a morning spent in church doesn't seem like a bad thing. But I'll continue to protect our Sunday morning time like a mama bear.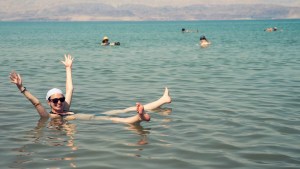 Read more:
Taking back Sundays for the sake of "holy leisure"