And why sports helps us understand this
What can God do in your life with one Bible verse a day?
Subscribe to Aleteia's new service and bring Scripture into your morning:
Just one verse each day.
Click to bring God's word to your inbox
Last Sunday, the readings showed how God hates suffering and death. This Sunday, the 14th Sunday of Ordinary Time, the readings explain why Jesus embraces suffering anyway and asks Christians to do the same.
It's a paradox: God knows suffering and death will break our hearts — but he also knows our hearts need to be "broken."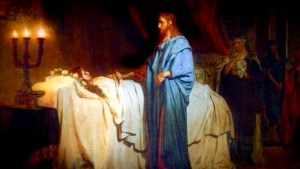 Read more:
God hates death and destroys it every chance he gets
Sunday's Gospel shows how those closest to him treated Jesus.
Jesus comes to his hometown and begins to teach, but his townspeople, and even his relatives, don't believe — Mark helpfully names Jesus' brothers here, so we know they are not sons of the Virgin Mary but a different woman.
"A prophet is not without honor except in his native place and among his own kin and in his own house," Jesus comments.
His own family  "took offense at him" and "he was amazed at their lack of faith."
The same thing happens to us — we experience Jesus as commonplace and mundane instead of radical and fascinating.
Read more:
What's terribly wrong with "God needed him/her in Heaven" or "He only takes the best"
The first reading tells us why this happens: Our hearts are calloused.
In the First Reading, the prophet Ezekiel is sent to preach a message of repentance to the Israelites who have rejected their faith.
"They and their ancestors have revolted against me to this very day. Hard of face and obstinate of heart are they to whom I am sending you," God says.
Ezekiel's task is a thankless one. He is to announce a hard message such that "whether they heed or resist," says the Lord, "they shall know that a prophet has been among them."
This is the problem God has faced throughout time: He has to deliver a message to people who have grown accustomed to tuning him out.
Moses faced Israelites who were happy with slavery; Jesus faced a Jewish community that had made its peace with oppression.
It is like trying to convince an alcoholic that they can live without a drink — or convincing a young lover that the person they are dating is not good for them.
God has to deal with us the same way we have to deal with people like that. The alcoholic has to hit a low point; and the clueless lover has to experience a broken heart.
St. Paul describes how this process works.
The second reading describes how, after showing him a vision of heaven, God gave Paul a very odd gift.
"That I, Paul, might not become too elated, because of the abundance of the revelations, a thorn in the flesh was given to me, an angel of Satan, to beat me, to keep me from being too elated," he writes.
He begged for the Lord to take away this mysterious suffering. God refused — "for power is made perfect in weakness."
By allowing him a "thorn in his side," God is sparing Paul from the fate that Jesus' family suffered. The thorn won't let him get too comfortable with Jesus; he can't fit Jesus nicely into an easy life. He has to learn that life with Jesus in a fallen world is suffering, but life without him is worse.
From sports, we all know how this principle works.
Watching Saturday morning soccer once with a Benedictine philosophy professor brought this point home.
"The real value of sports is learning that pain is not the worst thing that can happen to you," Dr. James Madden told me. "It's better to be in pain than to be dishonorable."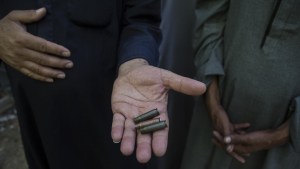 Read more:
The Coptic martyrs of Minya: poignant accounts of their final moments
To win at sports, you have to be willing to force yourself out of comfortable routines, work hard and run hard, pushing through pain.
We do this not because we love suffering, but because we want glory more than we fear pain.
It's the same in the Christian life. We know where a comfortable life will lead — to a life devoted to comfort. A life that doesn't recognize Jesus Christ as the greatest good on earth.
Embracing the cross, on the other hand, changes everything.
As St. John Vianney puts it, a Christian's crosses "unite him to Our Lord; they purify him; they detach him from this world; they remove all obstacles from his heart; they help him to pass through life, as a bridge helps us to pass over water."
He also said the fear of the cross is worse than the cross itself. After your heart breaks, God fills it up.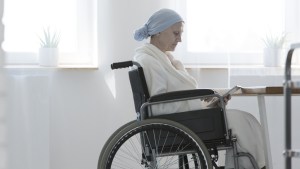 Read more:
A powerful litany for those sick and suffering