Just like us, saints are people who laugh, cry, eat, exercise, get up in the morning, and enjoy time with friends.
You can get Aleteia inspiration and news in your inbox. Our specially curated newsletter is sent each morning. The best part? It's free.
Sign up here
The very word "saint" brings to mind a hero who is inaccessible to us mere mortals — to the point that following their example seems impossible. But this couldn't be further than the truth. It's often in the little things, so dear to St. Thérèse of Lisieux, for example, that these very human people show their true selves.
It is in their regular daily activities and in their free time that these saints most demonstrate God's presence, strength and sense of humor, to which they are witnesses. And here's the proof: click on launch slideshow below to reveal wonderful photos of people who show us that holiness is not just reserved to a few privileged individuals, but awaits all of us …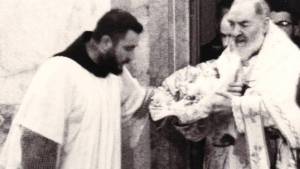 Read more:
Rarely seen photos of Padre Pio, a humble mystic who bore the wounds of Christ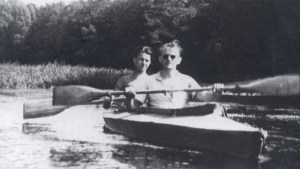 Read more:
Saint John Paul II, as you've never seen him before