The "15 Prayers of St. Bridget" have been a popular devotion since the Middle Ages.
What can God do in your life with one Bible verse a day?
Subscribe to Aleteia's new service and bring Scripture into your morning:
Just one verse each day.
Click to bring God's word to your inbox
St. Bridget of Sweden was a 14th-century mystic and visionary, who received numerous private revelations during her life. In particular, she had many visions of Jesus' Passion and death and it became a central point of her personal devotion.
In the years following her death, there began to circulate "15 Prayers of St. Bridget," dubbed the "secret to happiness." Historians debate whether or not she actually composed them, but regardless of who the author was, the prayers have been tied to St. Bridget ever since.
The prayers became extremely popular and were approved by the Church for private devotion. Attached to the prayers were several extraordinary "promises," such as, "Whoever teaches these Prayers to another, will have continual joy and merit which will last throughout eternity." However, the authenticity of these promises have never been officially approved by the Church.
Nevertheless, these prayers are a powerful meditation on the Passion of Christ and provide an abundance of spiritual material to meditate on. They focus on the great pain Jesus endured, revealing the beautiful love that God has for all of humanity.
For example, the fourth prayer highlights some of the reasons for Jesus' pain, invoking God's mercy on us all.
O Jesus! I Remember the bruises You suffered and the weakness of Your Body, which was distended to such a degree that never was there pain like Yours. From the crown of Your Head to the soles of Your Feet there was not one spot on Your Body which was not in torment. Yet, for getting all Your sufferings, You did not cease to pray to Your Heavenly Father for Your enemies, saying: Father, forgive them, for they know not what they do.Through this great mercy and in memory of this suffering, grant that the remembrance of Your most bitter Passion may effect in us a perfect contrition and the remission of all our sins. Amen.
The 15th prayer is especially beautiful, meditating on the blood and water that flowed from Jesus' side.
O Jesus! I remember the abundant outpouring of Blood which You shed. From Your Side, pierced with a lance by a soldier, Blood and Water poured forth until there was not left in Your Body a single Drop; and finally the very substance of Your Body withered and the marrow of Your Bones dried up. Through this bitter Passion and through the outpouring of Your Precious Blood, I beg You to pierce my heart so that my tears of penance and love may be my bread day and night.May I be entirely converted to You; may my heart be Your perpetual resting place; maymy conversation be pleasing to You; and may the end of my life be so praiseworthy that I may merit Heaven and there with Your saints praise You forever. Amen.
Follow this link for the all of the "15 Prayers of St. Bridget."
While it may seem strange to label these prayers the "secret to happiness," it does reflect a profound spiritual reality. The path to Heaven was opened up for us only through the suffering and Passion of Jesus. It was only through this outpouring of divine love that made eternal happiness possible. Consequently, if we want to know the "secret to happiness," we must look to the cross and adore the abundance of love that God has for us and how he willingly endured the most excruciating pain for our salvation.
In this way, God provides for us the blueprint to a happiness that endures for all eternity.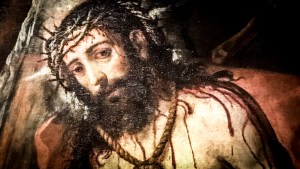 Read more:
These prayers recall 7 occasions when Jesus' blood was spilled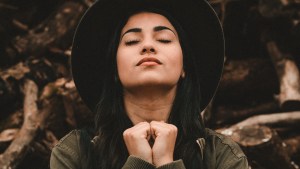 Read more:
This is how much God loves you, according to Mother Teresa