There are some benefits to not knowing where you'll be spending your first moments of married life together ...
What can God do in your life with one Bible verse a day?
Subscribe to Aleteia's new service and bring Scripture into your morning:
Just one verse each day.
Click to bring God's word to your inbox
The honeymoon is the perfect opportunity to unwind after the excitement of the wedding ceremony, and the ideal opportunity for a couple to devote time just for each other — discovering each other's desires, hopes, and dreams for the future.
For many couples this romantic holiday is organized together, with it answering a checklist of what their dream holiday entails. Yet more and more couples are attracted to a new phenomenon: the surprise honeymoon. This is where a travel agent organizes the trip, or one of the spouses takes it upon themselves to add a touch of mystery to their first break as Mr. and Mrs. by booking the honeymoon and keeping the details to themselves. For months in advance the bride or groom will secretly prepare the trip, taking note of what they think will please their future spouse, and book something a little out of the ordinary. As this involves a certain amount of trust, it does set the marriage off on the right foot!
The concept behind the surprise honeymoon
While the principle is still in its infant stages, the idea is growing in popularity as couples are encouraged as they see others set off on married life with a little bit of mystery. Travel agents in France have noticed an increase in demand, saying that while requests for surprise honeymoons don't make up the majority of bookings, there is still a pretty strong demand. It can be one particular future spouse who makes an inquiry or the couple itself. Expectations can be pretty high and the trip must be carefully prepared.
This level of preparation is crucial to a successful surprise honeymoon, necessitating meticulous planning. Details such as knowing where the couple has already traveled, and what they're looking to get out of this holiday, are key to avoiding any frustration.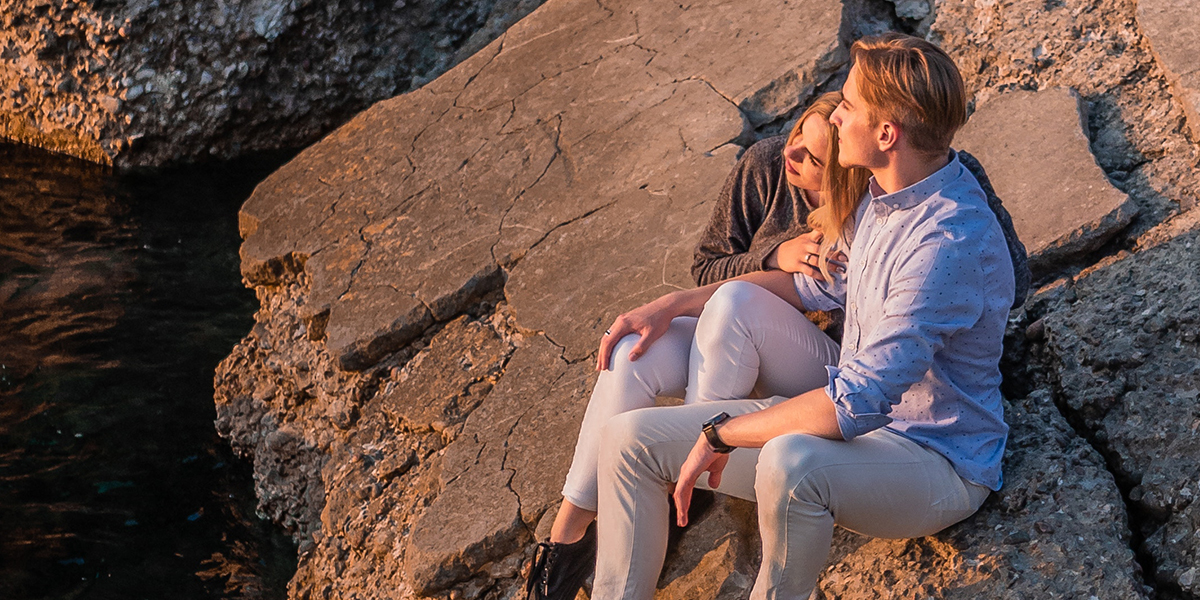 Why choose a surprise honeymoon?
For those who like a little adventure and discovering new horizons, the element of surprise offers a leap into the unknown. It can also offer a perfect compromise for some couples, especially the thrill-seekers out there who might want to blend a bit of sand and sea with other activities. And if you do use a travel agent it's handy for those who work long hours and don't have the time to organize such a trip with all the trappings. Getting a professional on board, or doing thorough research, also makes sure you don't jump into something based on other people's wild accounts, that you may later regret.
As the honeymoon normally involves a pretty hefty budget, there's a certain amount of pressure to get it right. By choosing a surprise this avoids the problem. It can also help little squabbles. As one bride-to-be, Pauline, whose future husband is planning their surprise honeymoon, explains: "We wanted to do something unique, that we wouldn't get the opportunity to do every day. My head is full of wedding preparations at the moment and I think it's really cute he's taking this on, that I'm not involved. We also don't have exactly the same wishes, so this makes things easier. There are so many countries where I'd love to go, luckily it's not me deciding! I didn't want this debate, it's endless …. "
How does the surprise honeymoon work?
Depending on what's been arranged, the honeymoon can be a surprise from start to finish, to be revealed each day or spiced up with a few surprises here and there. It's important that if you use a travel agent they get to know your needs and most importantly, that you can trust them. Most of the time the newlyweds will discover their destination at the airport and will either find out the program there and then or get a new envelope each day of their trip — it depends on their choice. To preserve the mystery they know roughly the main routes but not the details; for example, a romantic dinner, a joint massage …
By using a travel agent your surprise honeymoon can be adapted to the individual characters. While you can opt for a surprise destination you can also add a few surprises tailor-made to your level of daring, or your need to spoil yourselves. But if it is a future spouse arranging the trip you can be guaranteed that they'll have done their best to give you holiday of a lifetime … and you'll love them all the more for all that effort they've made!
A little note: If you do decide to use a travel agent, be sure to ask trusted friends and family for recommendations.
Read more:
What Happened on Our Wedding Night in the Honeymoon Suite