Don't confuse real love with it's wanna-be dopplegänger: pleasure.
What can God do in your life with one Bible verse a day?
Subscribe to Aleteia's new service and bring Scripture into your morning:
Just one verse each day.
Click to bring God's word to your inbox
Have you ever looked at a relationship you're in and wondered if it will last? I have. My secret dream is to become one of those precious older couples who talk about being married for 50 or 60 years, and how they made it work. How wonderful to have someone stay with you through a lifetime — sharing with you the best and worst moments over years and years!
But so many people get divorced today; clearly for a great number of people, love does not last. So how do you know if someone has what it takes to stick it out you forever?
These days real love gets easily confused with its wanna-be doppelgänger: pleasure. Love is the secret ingredient that couples need to have in order to spend a lifetime together — but real love requires hard work, sacrifice, and vulnerability. Pleasure is an experience we all seek and enjoy but it doesn't require much work, sacrifice, or vulnerability — and it also doesn't have staying power.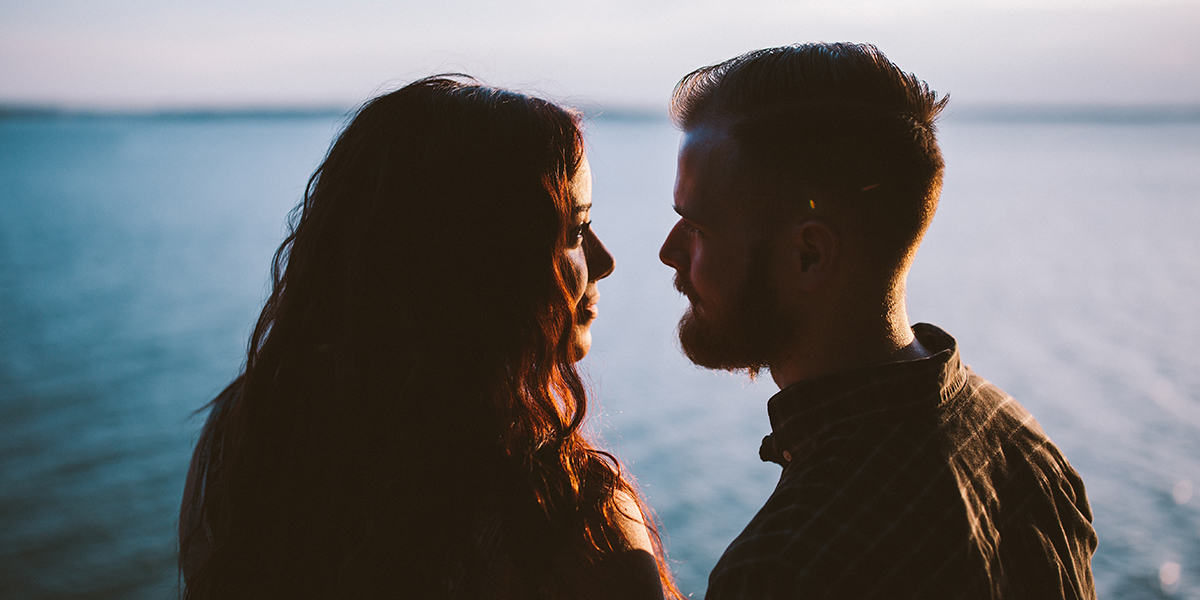 Think of it this way; real love is a lighthouse. It makes both people in the relationship stronger, and when they're together they make the world better; they literally save ships from crashing.
Pleasure, on the other hand, is a small, luxurious yacht for two that promises a fun, intimate getaway. Unfortunately, however, it doesn't stand up to strong storms, and loses its way easily. Pleasure is focused inward, is unable to make the world better, and doesn't age well.
If I love you, I will do things for you because I want what is best for you, not because I think I will get something from you in return. I will offer up my time to be with you. I will help you even when I am tired, or grumpy. But if I don't truly love you, I will do nice things for you only if I know I will get something in return. I won't want to do what you want to do, and I probably won't even care enough to ask. I will spend time with you when it's convenient for me.
Here are three ways to tell if your love is the real deal, and not focused just on yourself or on pleasure. Now, no one loves perfectly; we are all selfish sometimes. But those moments of selfishness should be an anomaly, not the norm.
1. The first way to tell if your love is the real deal is: Are you able to serve
others together
?
Try volunteering together somewhere or babysit someone's kids together to give their parents a date night. Are you both willing to get involved and help out? Love that lasts is able to help a couple look outside their relationship so that they can support the people around them even better than they could by themselves.