The devil will present himself diplomatically, convince you he's not really an enemy, and then install you in a life of mediocrity ...
What can God do in your life with one Bible verse a day?
Subscribe to Aleteia's new service and bring Scripture into your morning:
Just one verse each day.
Click to bring God's word to your inbox
In the battle for our souls, we have to be especially on guard against the "well-mannered" demons, says Pope Francis.
The pope said this today during his morning homily at Casa Santa Marta, drawing from today's Gospel passage that explains the work of the devil, and particularly, how he goes out and finds seven demons to bring back to the soul he had formerly possessed. The devil doesn't want to leave a soul he's taken over, trying to harm the person "even physically," the pontiff observed.
"The fight between good and evil" often seems very abstract, the pope remarked, but this fight is the "first fight — between God and the ancient serpent, between Jesus and the devil."
"And this fight," he warned, "takes place within us. Each one of us is in this fight; perhaps we don't realize it, but we're in a battle."
"The essence of the devil is to destroy," he said. His mission is precisely to destroy God's work.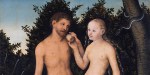 Read more:
Was Adam really dumbstruck by a silly little talking snake?


The Holy Father reflected on how the Father of Lies presents himself with manners. For example, in the Gospel passage of today, the devil says subtlety, "'I shall return to my home from which I came." In reality, Francis noted, the devil had been cast out of that person, but the devil sugarcoats it: "my home from which I came."
And when the devil cannot destroy a person through vice, or a people through war and persecution, then he thinks of other strategies, "the strategy he uses with all of us."
We are Christians, Catholics, we go to Mass, we pray. … It seems that everything is in order. Sure, we have our defects, our little sins, but it seems like we have everything together. And the devil acts like a well-mannered thing, and he goes, he sets out, he looks for a nice group of friends, he knocks at the door: "Excuse me, may I come in?" He rings the doorbell. And these well-mannered demons are worse than the first ones, because you don't realize it, and you have them in your own house. This is the spirit of the world, the worldly spirit. The devil either destroys directly with vices, with wars, with direct injustice, or he destroys with good manners, diplomatically, just as Jesus says. These don't make a lot of noise; they make friends; they persuade you. — "No, don't go, don't do so much, no, but, up to here is enough" — and they guide you along the path of mediocrity, they make you into a mediocre person along the path of worldliness.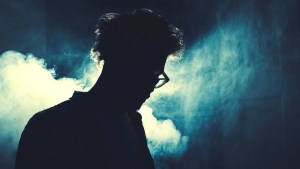 Read more:
This might be the best trick the devil has up his sleeve
The Holy Father warned against falling into this mediocrity, which "corrupts us from within." And he admitted that these well-mannered demons scare him more than the other kind.
"When someone tells me, 'We need an exorcist because there's someone possessed by the devil,' it doesn't worry me as much as when I see these people who have opened the door to the well-mannered demons, those who persuade from within that they aren't really so much an enemy."
I ask myself so often: What is worse in a person's life? A clear sin or living according to a spirit of the world, to worldliness? That the devil knocks you down with a sin — or not only one, but even 20 or 30 sins — but sins that are clear, and that you're ashamed of? … Or that the devil is sitting at the table with you and lives with you and everything is normal. But there, he sends you his suggestions, and he possesses you with the spirit of the world.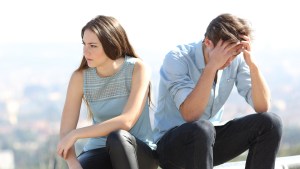 Read more:
Pope says God's pardon is at the ready, but it comes with a difficult pre-req
Recalling Jesus' prayer at the Last Supper, Francis exhorted us to stay both attentive and calm.
With these well-mannered demons who want to walk through the door as guests at a wedding, let us say, "Vigilance and calm." Vigilance: this is Jesus' message, Christian vigilance. What is happening in my heart? Why am I so mediocre? Why am I so lukewarm? How many of these "well-mannered ones" are living in my house without paying rent?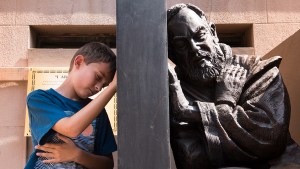 Read more:
Exclusive Photos: Padre Pio brings Christ's mercy to NYC