Babies can remember and recognize the sound of their mother's heartbeat.
Have you ever wondered if your children remember some of the time they spent in your womb? Among other things, they remember the sound of their mother's heartbeat. In an experiment, mothers left their children alone in a room, and the children felt uneasy and afraid. But then, through loudspeakers, they heard the sound of their mother's heart – the mother was in the next room — and immediately the children calmed down and even smiled.
This confirms something we often don't think about: the time a baby spends in his mother's womb plays a significant role in the relationship and attachment a child feels with his mother.
For that baby, the sound is unique. And it's not just the sound of her heart — it's her scent, her smell, her movements, her gestures. All of these aspects bring a mother and child closer together.
Hers is the first face he sees, the first voice he hears, the first caress he feels. Even when we're older, our mother's voice and smell can reassure us and calm us at the worst of times.
This develops from the first months in the mother's womb, into the first years of life after birth, and lasts for a lifetime. It doesn't matter if the mother works or not, if she breastfeeds or bottle feeds: attachment develops during the time the mother spends with her baby, sharing together, skin to skin, making eye contact. Attachment is very important because it becomes the child's main reference for knowing reality. Attachment gives the child the confidence to grow, and security as he as begin to navigate the outside world.
Mothers, never doubt the power of your bond with your children. No matter how far away you are, there is always something that unites you, something stronger than you. Although sometimes you may feel your child no longer need you because they've already grown up, remember that your heart was the first sound they heard and that part of what they are is thanks to you.
And children, take care of that bond. If you still have your mother, take time to thank her for all she did for you. Especially thank her for the love with which she brought you into the world and nurtured you.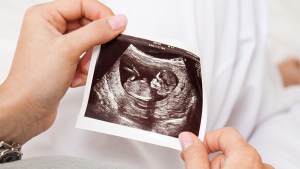 Read more:
20 Amazing facts about babies in utero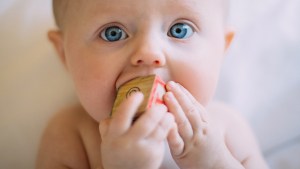 Read more:
Your baby understands more than you think