His 4 tips will help you understand your feelings better.
What can God do in your life with one Bible verse a day?
Subscribe to Aleteia's new service and bring Scripture into your morning:
Just one verse each day.
Click to bring God's word to your inbox
St. Ignatius Loyola gives such revealing, accurate, and universal advice in his book Spiritual Exercises that it can be used in many life situations. The founder of the Jesuit order was a profound psychologist long before psychology was even a field of study, and two centuries before the term itself was invented.
The book contains practical words of advice for dealing with feelings — whether pleasant or negative — which can be summarized in four points:
Identify
The book by the founder of the Jesuits is full of visual descriptions of emotions. For example, Ignatius writes:
"(…) I use the word 'consolation' for every increase in hope, faith and love and every inner joy that calls and attracts to heavenly things and to the salvation of the soul, calming it and soothing in the Creator and Lord …" "By 'desolation' I mean (…) the darkness and disturbance in the soul, attraction to what is low and of the earth, anxiety arising from various agitations and temptations."
Identifying one's own emotions is not always easy. In psychology, much is said today about being in touch with our feelings. And we can struggle with this, especially if we're told from childhood that what we want and how we feel is not important. In such a situation, a child focuses on survival and hiding his feelings deeply. Even if he later finds friendly souls, he will often have great difficulty revealing his true feelings. Such difficulties can also arise as a result of traumatic experiences.
Any of us, however, can at times be "in denial" about our own feelings, or somewhat blind to them, if we're focusing too much on what we think we should be feeling, or on other people's feelings, etc.
Accept
Allow me to repeat a platitude: feelings are neither good nor bad. Every one of them, even rage or jealousy, are merely information for us. After that, the choice is ours to make either good or bad decisions.
St. Ignatius knew this very well. In Spiritual Exercises, he didn't chastise, scorn, or condemn the negative emotions, and neither was he too enthusiastic about consolations. For example, he soberly observed that when a person is in the early stages of the spiritual path, the path of virtue is for him sweet, easy and joyful, but when he attains a particular stage of intimacy with God, he begins to feel sadness and discouragement. He doesn't say either is better than the other; he considers both to be natural.
Understand
The conversion of St. Ignatius began with his awareness that while reading stories about knights and quests, he first felt enjoyment and excitement, but later it was followed by sadness and disappointment. He also noted that when he read about lives of saints, the opposite happened.
Feelings are not simple. For example, an alcoholic may consider himself a homebody, but in reality, his love of being home is rooted in his desire to get drunk without anyone judging him or stopping him. Sometimes we have to go deeper to understand why something attracts or repulses us.
Ignatius writes a lot about anxiety, or what he calls desolation. His words on this topic are also very accurate and practical. If our feelings are perturbed and we are full of anxiety, St. Ignatius says we should try not make any important decisions, because we won't be thinking clearly; we need to find calm, so we can make a more objective decision not driven by our anxiety.
Act
Feelings are important, but at the same time, they are only feelings. They are a source of relevant information, but since by nature they are temporary, change easily, and are dependent on our physical condition, we shouldn't follow them blindly. The ability to distinguish constructive feelings from negative ones is a part of ordinary human maturity. If we see that an emotion is, in fact, useful to help us attain our goals in accordance with our principles, then we can "ride the wave" and use those feelings to help us; if our feelings lead us in the wrong direction, we must overcome them, or at least wait them out. If we look for the reason why we have feelings that are not constructive (selfishness, fear, etc.), sometimes we can identify deeper problems we can work on, and that in turn will help us.
St. Ignatius also gives interesting advice about the fickleness of our feelings. He teaches us to remember our moments of solace while we are in distress, and when we are experiencing comfort, to realize that someday there will be new distress. The first one may seem obvious — in challenging moments we can remember that "this too shall pass" or that "the sun always follows the rain," and we can remind ourselves of the pluses or the "silver lining" of our situation.
The second part, though, could seem more like the comment of a soulless stoic. There is, however, profound wisdom there. Just as we shouldn't drown in sadness, we should also be realistic about our positive feelings, so we are prepared when harder times come.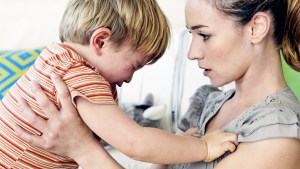 Read more:
Here's a great technique to teach your kids to regulate their emotions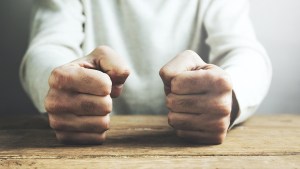 Read more:
What to do with all that anger