A lesson in prayer from the story of the official with the dying son told us by St. John
The Word of God is one of the normal, ordinary, and effective means by which the Holy Spirit wishes to teach us to pray.
This Aleteia Series is looking at the Signs from John's Gospel as concrete lessons in prayer, taught by the Holy Spirit Himself.
See the introduction and first sign here:
Read more:
What is Jesus doing in the tabernacle? The Bible's answer
Read more:
If the Holy Spirit is your teacher, here is his textbook
The second sign (John 4:46-54): What's on your prayer page?
In the "second sign" recorded in the Gospel of John, a royal official comes to Jesus, asking the Lord to travel with him back to Capernaum in order to heal his dying son.
Christ's initial response to the official is surprisingly brusque: "Unless you people see signs and wonders, you will not believe."
Some commentators try to take the edge off the Lord's response by surmising that it is directed more toward the gathered crowd than the official himself. However, we should recall that this petitioner was not some poor widow or grievously ill individual pleading with Jesus, but rather a royal official, i.e. a wealthy man who enjoyed a position of some societal power.
In the ordinary course of things, wealth and power act as obstacles to our spiritual growth. In other words, the official may have needed just that sort of "tough-love" challenge from Jesus to exercise his faith more deeply.
Perhaps we do as well.
How often do we approach prayer somewhat like royal officials, supposing that we have somehow done Christ a favor by taking time out of our "very important day" in order to spend roughly 30 seconds telling the Lord of heaven and earth what he needs to do for us as soon as possible. We then wonder why Christ doesn't immediately answer our prayers. But what if this non-response is exactly what Christ must to do to get our attention and to spur us to exercise faith and humility through persevering prayer?
We see such a humble response in the royal official. Rather than defending himself after Christ's rebuke, the official just repeats his request with respect and brevity: "Sir, come down before my child dies."
Christ still does not consent to accompany him, but he does assure the official: "Go, your son will live." The official believed what Jesus told him, and went on his way.
The fact that the royal official wanted Jesus to accompany him to Capernaum (rather than to just "say the word" as the centurion requested in Matthew 8:8) is sometimes seen as a flaw. Is Christ not powerful enough to heal at a distance? Some of the patristic fathers thus saw in the royal official an imperfect faith. Indeed, perhaps the story of the official is given to us for that very reason, for the next actions of the official offer us a simple yet effective model of how to grow in our faith.
As the official is returning to Capernaum, his servants meet him on the way to tell him his son is alive. Rather than just "checking that off his list" and moving on to the next problem in his life, the official does something much more intelligent: He pays attention to the concrete way God has loved him. The official carefully questions his servants about what time his son began to improve. The answer is clear: the 7th hour, the very time at which Jesus had said to him, "Your son will live."
As the story concludes: "he himself believed, and all his household." Indeed, the experience of having one's prayers answered tends to have that effect. The problem is that we aren't usually paying close attention, so we often miss the answers to our prayers—and by extension, the boost to our faith that the Lord desires for us.
Read more:
If you need hope, foster your "Christian memory," says Francis
How can we increase our attentiveness to God's answers to our prayers? One way is to build it right into our prayers: We can get in the habit of asking God not only to grant some particular intention but also to let us know when he has answered our prayer. Such knowledge helps us to cultivate gratitude in our lives.
A second good practice is to start what is sometimes called a "prayer page." A prayer page is a written list of intentions for which we are praying, but also notes and reflections on how these prayers have been answered by God. Praying with the help of such a page allows us to incorporate more thanksgiving into our daily prayers, and it also aids us in recalling what we might call our "personal salvation history," the mighty deeds God has done in our lives.
In fact, having such a "prayer page" might be even more important for families than for individuals. The "whole household" of the royal official came to believe, for the intervention of God's love into the life of their family had been made real and tangible by the official's attentive inquiry. If the family that prays together, stays together—then how much more so the family that receives answers to prayers together?
Incidentally, this invitation to reflect on our "personal salvation history" is one of the recommendations that Pope Francis has most often made.
See some examples here: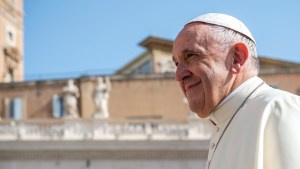 Read more:
Joy isn't living from laugh to laugh, says Francis. Here's what it really is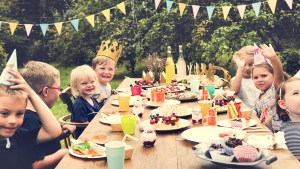 Read more:
The one thing you should do on your birthday, according to Pope Francis