Addiction is an important theme in many of the year's popular films.
Nic Sheff was blessed.
Perhaps he wouldn't have put it in such spiritual terms, but it's true. He was handsome. Smart enough to get into all six top-tier colleges he applied for. He was an artist, a dreamer, a thinker. He probably never missed a meal in his life. And though his parents were divorced, both his mom and dad loved him dearly. They would've done anything for their son, their beautiful boy.
Alas, they'd be asked to do just that.
Between high school and college, Nic — with the inexplicable blessing of his father, David — began dabbling in drugs. David believed it was just the sort of stuff he himself used when he was Nic's age: A little weed maybe. David had no idea that Nic had started using crystal meth, a drug so addictive that users rarely shake free. (The recovery rate, experts later told David, was in the single digits.) And as Nic slips deeper into addiction, that beautiful, blessed boy changes into someone else: an anxious, angry, delusional man who breaks into his own parents' house to steal money for his habit. And even when Nic tries to change, the drug's hold grabs him with the strength of a steel vise.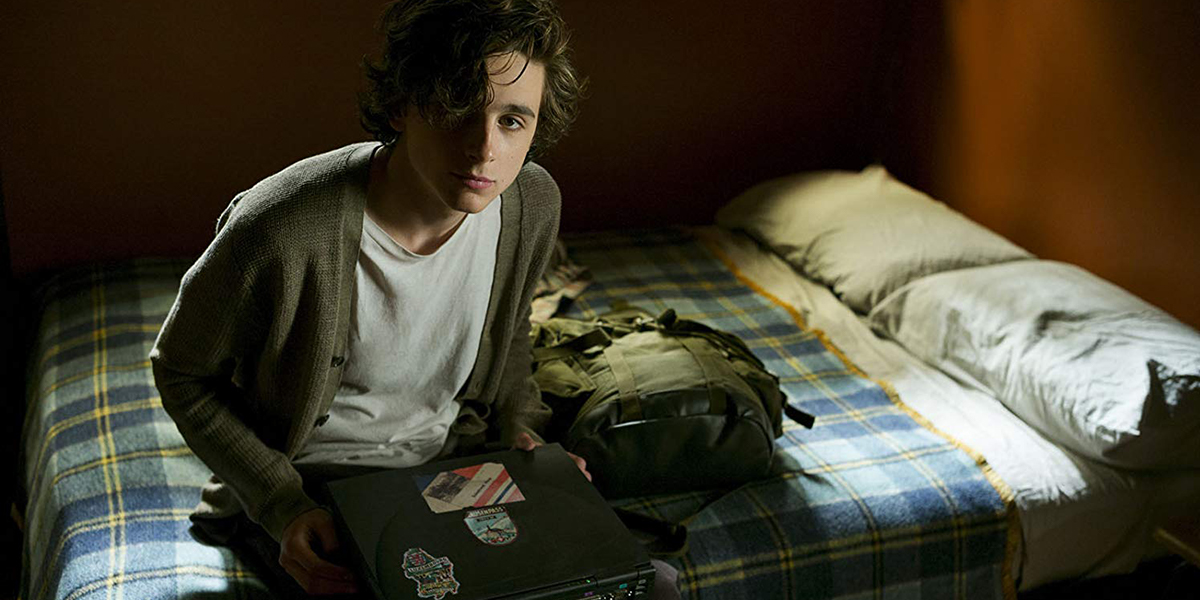 Beautiful Boy, starring Steve Carrell as David and Timothée Chalamet as Nic, is a riveting, terrifying and often tragic look at addiction. It's a powerful movie, but I don't know if I'd ever want to see it again.
But perhaps the most powerful scene takes place when it looks like Nic is on his way to recovery. He's been clean for months by then, and he's giving a speech in front of his mother, his sponsor, and a roomful of fellow recovering addicts, all looking for improbable redemption.
He's thankful for the support of his family, he says. He's proud of how far he's come. But Nic knows the danger still lurks at the edges. He says the first time he took meth, it made him feel "complete" for the first time in his life. "I've been chasing that high ever since," he adds.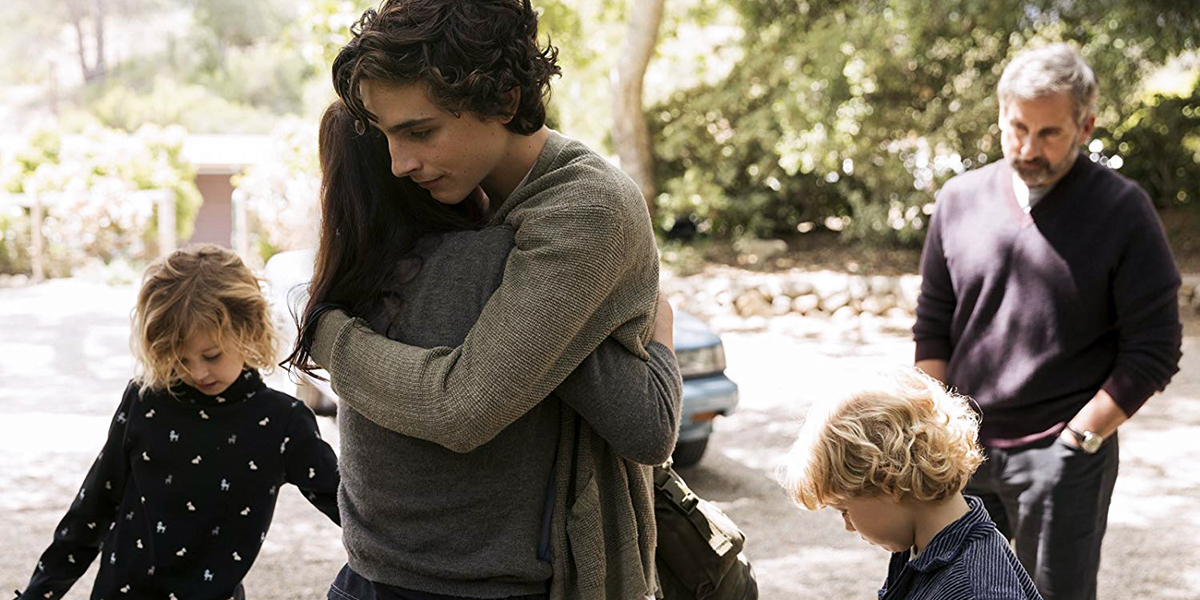 "I need to find a way to fill this big, black hole in me." Nic says.
The line reminded me of Blaise Pascal, the famous 17th-century mathematician and philosopher, and his idea that every one of us has a vacuum at our center, a God-shaped hole in our hearts. From his book Pensees:
"What else does this craving, and this helplessness, proclaim but that there was once in man a true happiness, of which all that now remains is the empty print and trace? This he tries in vain to fill it with everything around him, seeking in things that are not there the help he cannot find in those that are, though none can help, since this infinite abyss can be filled only with an infinite and immutable object; in other words by God himself."
This year's crop of films hoping to claim awards-season glory are often harsh and problematic. But many of them hint at that God-shaped hole, that "empty print and trace" left to us. Most wouldn't say that void is shaped like God. But it's always shaped like love — a vacuum left behind by a love lost, or a vacuum only love can fill.
Look at Jackson Maine (Bradley Cooper) in awards front-runner A Star Is Born. In this well-worn tale (now in its fourth cinematic retelling), Jackson seems to come alive and be himself only when he's on stage. Otherwise, he's almost always in the throes of alcohol — either drunk or hung over. When he meets Ally (Lady Gaga), his demons seem to subside for a while. This real thing holds the hope of escape and redemption, at least for a time. But it's not necessarily enough.
In Ben Is Back, Ben Burns (Lucas Hedges) also struggles with addiction. When he leaves rehab and comes back home on Christmas Eve — a day metaphorically pregnant with new hope and new life — his mom, Holly (Julia Roberts), must figure out how to best help her son fill his own drug-addled void. In the poster, Ben clings to Holly like someone trying to keep himself from drowning, with only a mother's love to save him.
Not everyone tries to fill the vacuum with alcohol or drugs, though. In Black Panther, a legitimate awards contender, archvillain Erik Killmonger (Michael B. Jordan) loses a father and connection to his people, and he fills the vacuum in his own soul with hate and thoughts of revenge. In First Man, the emotionally distant astronaut Neil Armstrong (Ryan Gosling) loses a daughter early on. Work, the movie suggests, becomes the salve Armstrong uses to cope with the emptiness. Dr. Don Shirley (Mahershala Ali) seems divorced from any real, meaningful human contact in Green Book. He leans on alcohol and tries to find meaning in his own musical excellence, but it's obvious as we watch the film that it's not enough.
These movies (imperfect and problematic as they often are) point us in a good, positive direction. Booze? Drugs? Success? Empty things, they say. True meaning, true value is found in human connection. Friends, family, love … this is what life's really about.
That's great and, to a certain point, true enough. But the movies stop a step short from the ultimate truth. Only Beautiful Boy hints that family and love — while wonderful and potentially healing — still can't fill the hole inside, the vacuum that only God can fill.


Read more:
The Mystical Vision of Blaise Pascal