It's good to step back from time to time to re-examine what's going on around us and in our own lives.
Working to give our families a happy and joy-filled home should be our priority. This means we need to be constantly attentive and determined to detect and combat any and all obstacles that might endanger our marriage, our family, and the upbringing of our children.
Problems can arise within any of the various areas of our lives: education, work, family, etc. We may have come to consider some of them as "normal," not as threats, because we've become accustomed to living with them. It's good to step back from time to time to re-examine what's going on around us and in our own lives, to identify possible dangers to our family's well-being, and to adopt the necessary means to overcome them.
Here are some areas where problems commonly arise:
Time
We live a hurried life, always running from one thing to the next, stressed by excessive work. This can endanger all our relationships. As a couple, we stop making time to be alone with one another, to nourish our conjugal intimacy through dialogue and small but important signs of love. When it comes to our children, we might be with them physically, but we're no longer truly present to them. And in regards to God? Well, if we don't dedicate time to the family we can see, less so will we give time to God, whom we don't see.
Family meals
We all tend to spend time on what we love and value. Therefore, we need to dedicate time to family. Neglectingto sit at the table and eattogether is bad for our family relationships. It's advisable to eat together at least once a day; this allows us to look at each other and speak to one another face to face, without distractions. Only then can we really cultivate an ongoing relationship where we know each other more than superficially.
Internet and mass media in general
These tools shouldn't be the primary educators of our children. As parents, we must try to be present in the lives of our little ones and spend time with them, whether it be reading to them, chatting with them, playing with them, teaching them, etc., thus ensuring it is we, and not others, who are truly forming and raising them.
Having versus being
Being preoccupied with having rather than being is a serious pitfall, now more than ever. It's no big revelation to anyone to say that we live in a highly consumerist, materialistic society, and even though we may profess Gospel principles, it's hard to not fall into the trap of wanting to have more and more material goods, far beyond what we need. Our family's priority shouldn't be possessing things, but rather being the best people we can be, loving God, each other, and our neighbor as ourselves. As for material things, they shouldn't be an end in themselves; we don't need more than what's necessary for us to live with dignity.
Ideological currents
Prevailing currents in society and dominant modern worldviews too often pressure parents in certain directions, preventing parents from freely deciding on fundamental educational issues. We must ensure we're free from these influences so as to seek always to inculcate our own values ​​and instill true virtue in our children, and defend our right to educate them in the way we consider most appropriate.
Your life as a couple
Children cannot and should not be an impediment to setting aside couple quality time. Remember, before we were parents, we were a couple. The husband's priority should always be his wife, and the wife's priority, her husband.
Fighting for your marriage
The first school of love and forgiveness for children is their parents' own marriage. Striving together to overcome difficulties, defending the covenant we made on our wedding day, and striving to find solutions to the problems that arise in our marriage is crucial to living a love that will last for life.
Living life as if you were single
Having a separate social life and seeking our entertainment apart from our spouse can put our marriage at risk. Clearly, from time to time we need some time to ourselves, but that doesn't mean that this should become the norm in any relationship. As a married couple, neither of us is simply an "I"; we have become a "we."
Immediate gratification and the law of least effort
We must encourage all our family members to strive to handle the inevitable suffering and setbacks of life. This is fundamental to helping one another develop character. Not doing so makes people weak and diminishes our tolerance for frustration.
To reach our goal — that is, to form strong families — we must go against the current, saying "no" to selfishness and "yes" to generosity. As Pope Francis has said, both marriage and the family are institutions that must be invested in. For that reason, every day we must rise with the will of a warrior and fight with joy for our loved ones.
Remember, we are the guardians of the heart of our marriages and our families!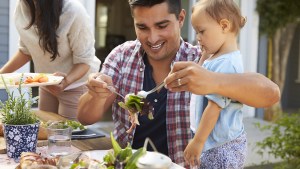 Read more:
6 Easy ways to improve your family mealtime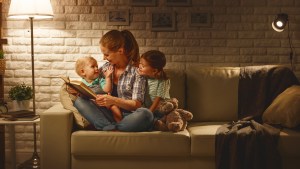 Read more:
5 Organization tips for more meaningful family time at night