"Amen, I say to you, unless you turn and become like children, you will never enter the kingdom of heaven."
The Christmas season is a beautiful time of the year and presents a perfect opportunity to renew our love and devotion to the Child Jesus. We often forget about this devotion, as the Church primarily focuses on the adult life of Jesus and his sacrifice of love on the cross.
However, it is an important devotion as it reminds us of Jesus' words to his disciples.
"Amen, I say to you, unless you turn and become like children, you will never enter the kingdom of heaven." (Matthew 18:3)
One way to foster this devotion is to consecrate yourself to the Child Jesus, giving to him your entire self, that he may do with it as he sees fit. This is a similar devotion that St. Therese of Lisieux practiced during her life, as she notes in her autobiography.
I had offered myself to the Child Jesus to be His little plaything. I told Him not to treat me like one of those precious toys which children only look at and dare not touch, but to treat me like a little ball of no value, that could be thrown on the ground, kicked about, pierced, left in a corner, or pressed to His Heart just as it might please Him. In a word I wished to amuse the Holy child and to let Him play with me as He fancied.
Below is a prayer of consecration that is often prayed before an image of the Infant of Prague, but can also be prayed before any manger scene. It refers to the above quote of St. Therese and places a person's life in the hand of the Child. May we all remember Jesus' words to "become like children" and foster a child-like simplicity that will lead us to heaven.
O sweet Child Jesus, who did manifest Your power and mercy through a little waxen figure of Yourself in Prague, I wish to proclaim Your Royal dominion over my soul and body. Deign, O Little King of Heaven, to watch over my work, bless my enterprises both temporal and spiritual, to dispel my cares, to sanctify my joys, to alleviate my sufferings.Grant me pardon for all the offences I have committed against You, for I know that You are good and merciful to the penitent sinner. Yours I am. Yours I wish to remain, ever loving and adoring You, Little King of Heaven. Take possession of my whole being; do with me whatever You will. I desire, like Saint Theresa, Your Little Flower of Carmel, to be Your playmate. Make me love You more and more, that one day I will enjoy Your sweet little face smiling from Your throne in Heaven.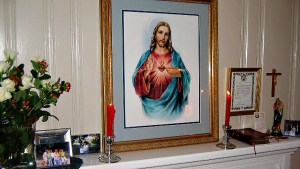 Read more:
How to enthrone the Sacred Heart in your home (and heart)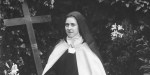 Read more:
Prayer of St. Therese of Lisieux to the Divine Child Jesus