Transform simple glass jars into a bright and beautiful Nativity scene in this perfect Christmas Eve project.
This Christmas creche craft is the definition of a win-win-win. Not only will you create something pretty for your mantel, but you'll also spend some quality time with your children, and remind them of the story of the birth of baby Jesus. To top it all off, you probably already have everything you need for this simple family project right at home.
With just a few old mason jars, a strand of tree lights, some ornamental baubles and an old frame you can create a gorgeous, glowing nativity scene everyone will admire. The finishing touch? A few fragrant evergreen branches borrowed from your Christmas tree. It's so simple a five-year-old could do it … with a bit of help and TLC from you, of course.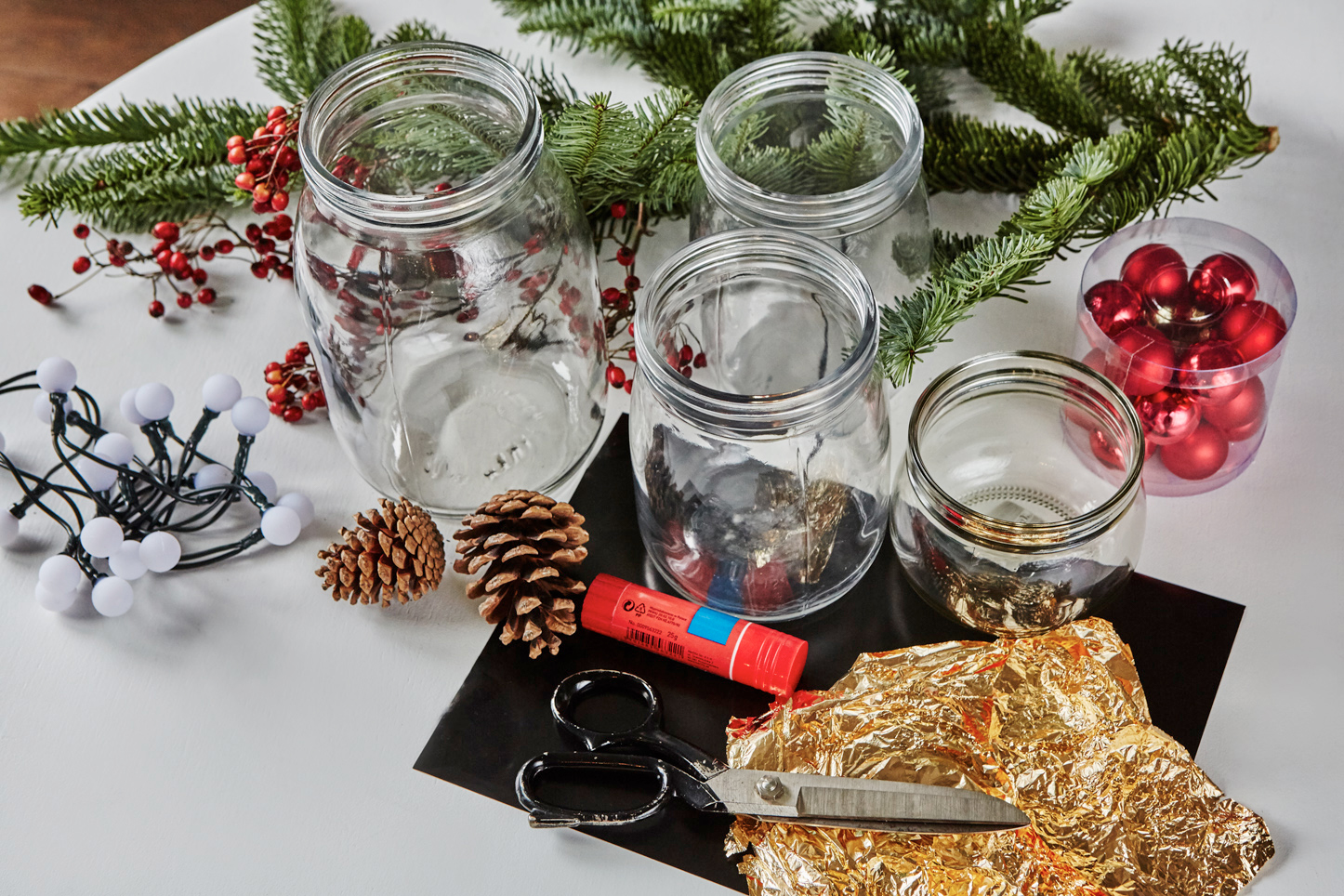 You will need:
4 mason jars of different sizes
2 sheets of black self adhesive foil or paper
gold foil or glitter
scissors
glue
an old photo frame
Christmas tree lights (a strand of 50 bulbs is more than enough)

Optional:
masking tape
a few evergreen branches and pine cones
decorative twigs
round red baubles or other Christmas ornaments
Step 1:
Find free downloadable Nativity outlines on the internet, print them on the back of the black self adhesive foil and cut them out. Alternatively, you can buy ready made stickers on etsy.com.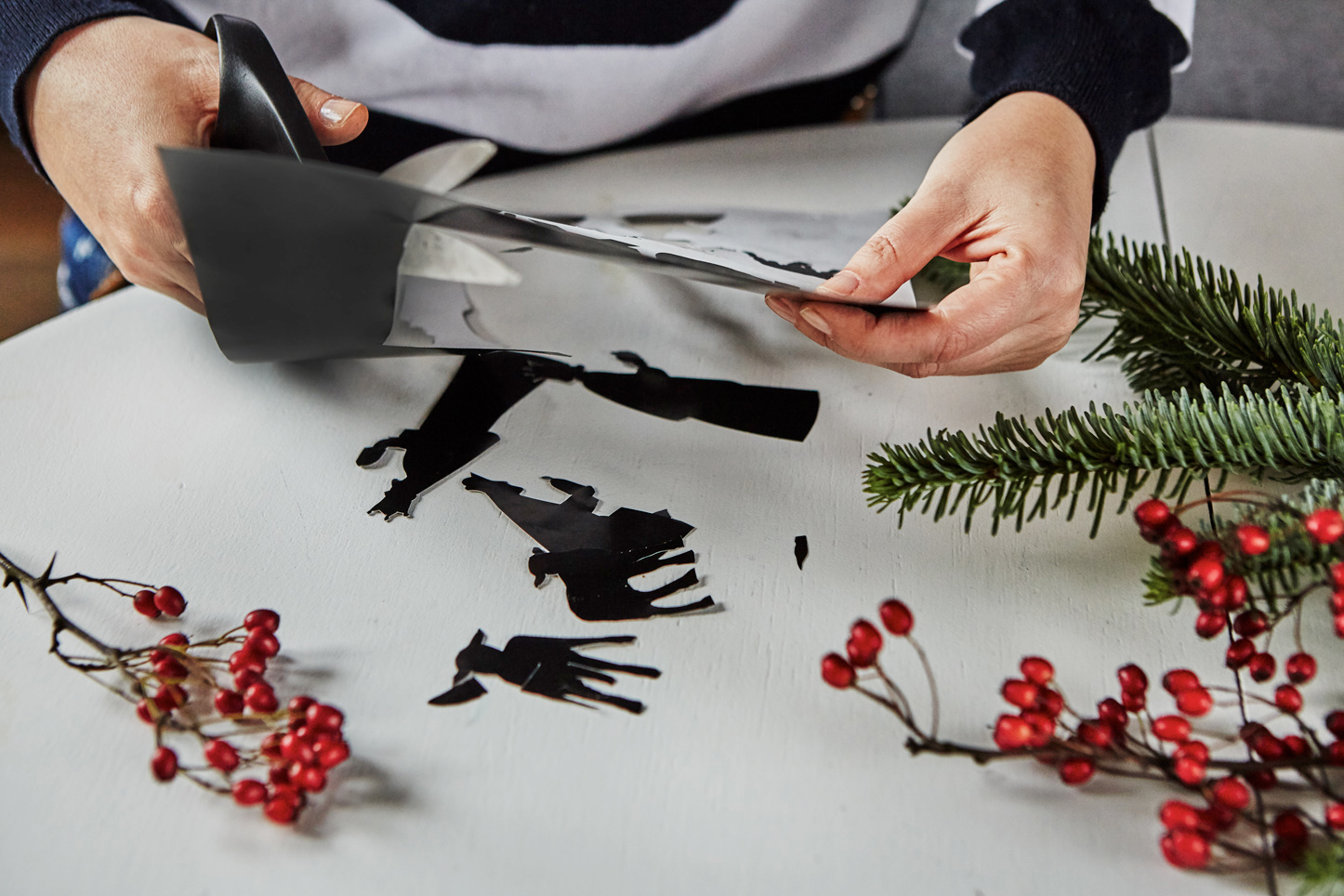 Step 2:
Let your child stick the shapes to the jars. You can help by holding the jar still or attaching the more complex shapes. Remember, it doesn't have to be perfect, but it should be fun.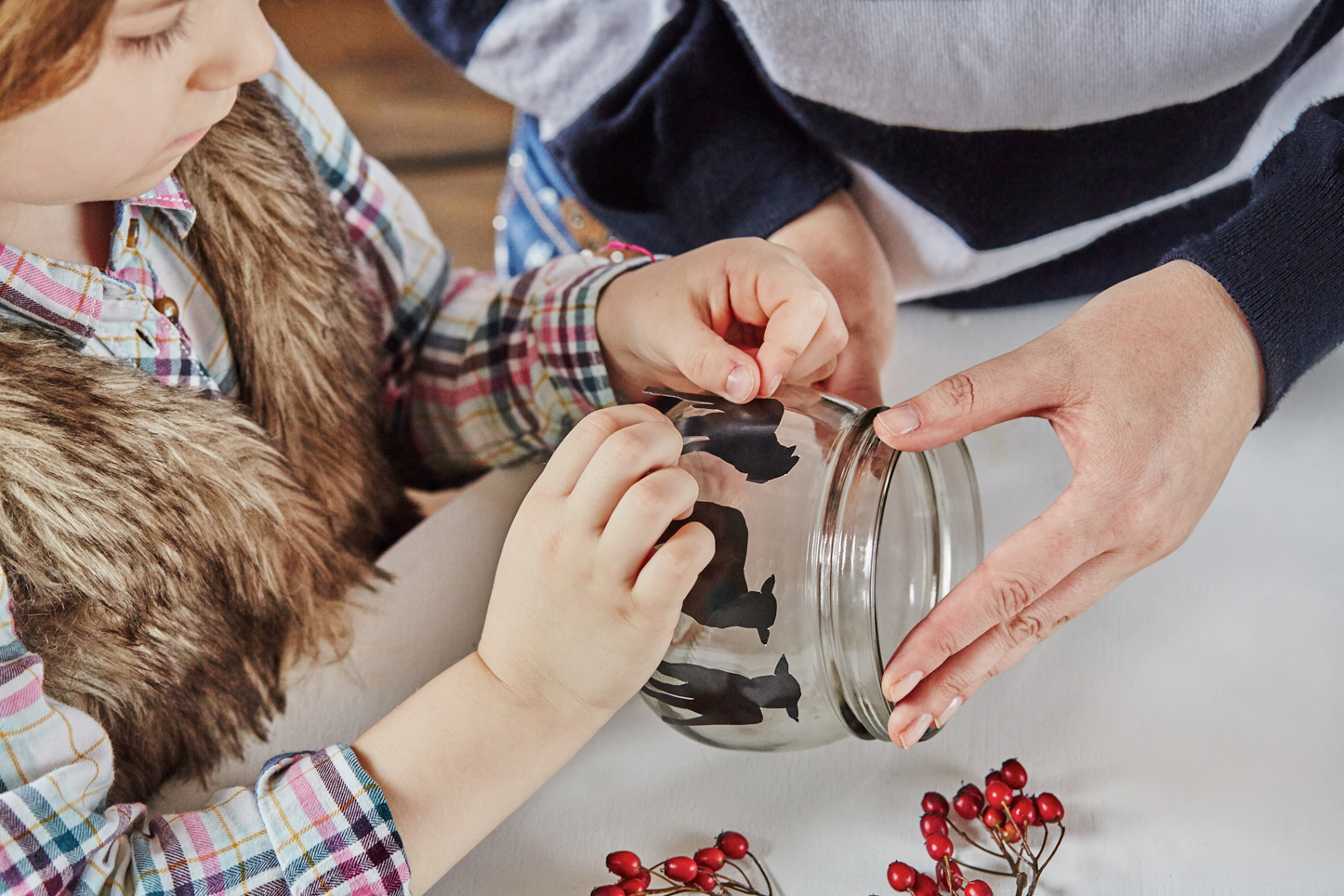 Step 3:
Frame a piece of navy or black paper, draw a star on it (you can use these free, printable Internet stencils as an outline) and separate the shape with paper tape. The tape is not necessary, but it will make sure the glue won't get out of the star area.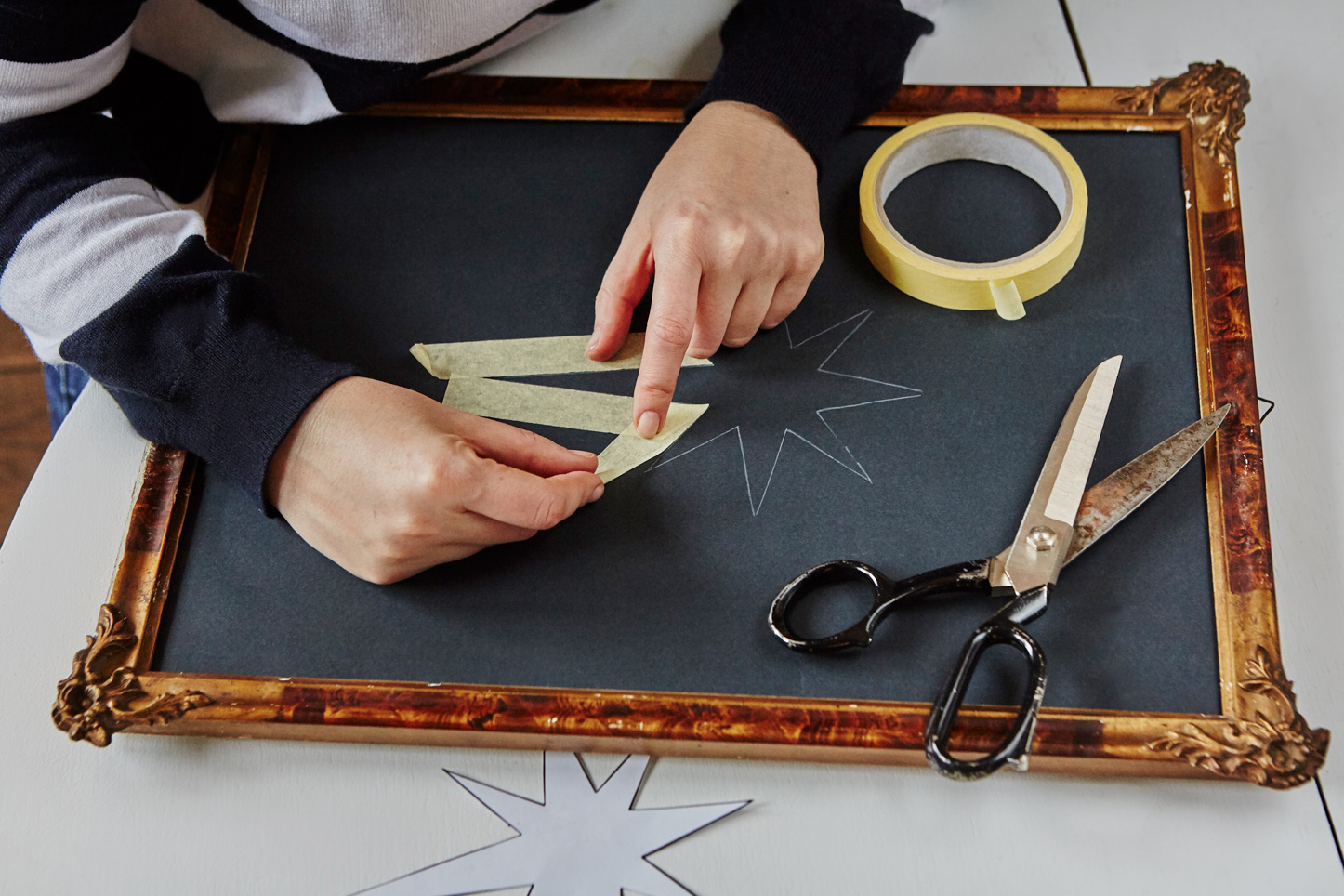 Step 4:
Once the star is secure, cover the area with glue and ask your kid to attach some sort of sparkly covering to it. It can be glitter, gold leaf, even silver baking foil cut into small pieces; feel free to use whatever is available at home! Just remember to take the tape guidelines off once the glue dries.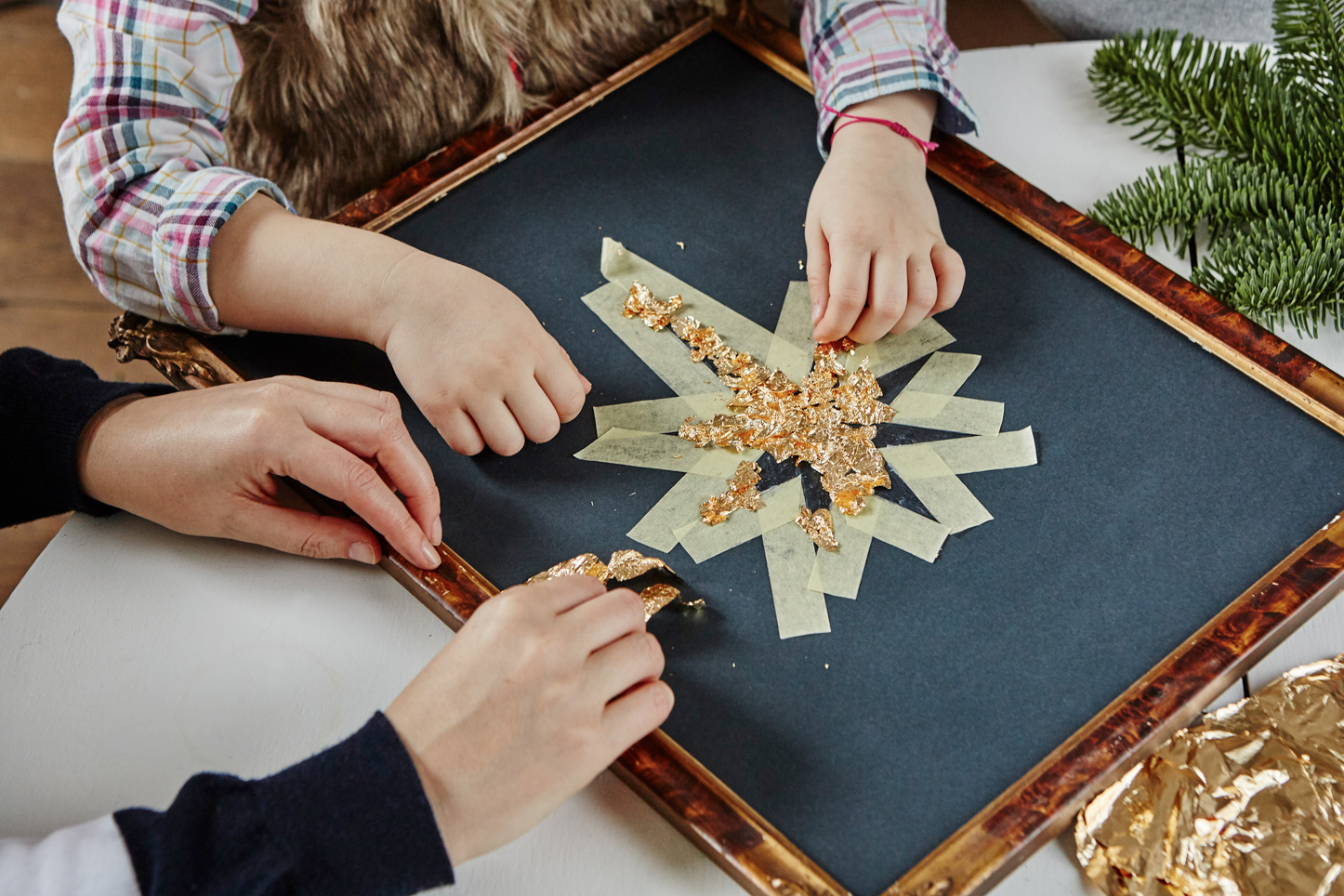 Step 5:
Put the jars on a mantle, chest of drawers or a shelf (so long as it is a long, flat surface near an outlet) starting with the biggest jar in the middle and smaller ones at the sides. Then put the Christmas tree lights inside and cover the outside cord with green branches. Ask your kids to decorate with baubles, twigs and cones. Hang the framed star together. Switch the lights on and enjoy!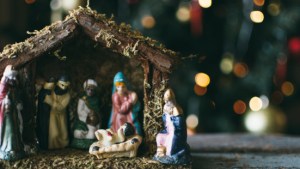 Read more:
The hidden symbolism found in a Christmas creche