The days and weeks after Epiphany were traditionally their own season.
For many centuries, the Catholic Church celebrated a "Christmas cycle" that typically began at the end of November and extended through the end of January. Within this liturgical cycle, there existed three distinct seasons.
The first season was "Advent" and continues to be celebrated as it has always been. The second season was "Christmastide," which included the days of Christmas from December 25 until January 6. On January 6, the feast of the Epiphany, inaugurated "Epiphanytide," a third season that ran until the beginning of the Pre-Lenten liturgy.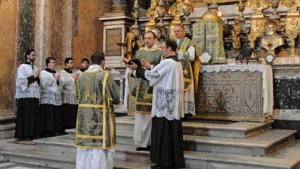 Read more:
Here's why some Christians observe 70 days of Lent
Catholics who participate in the Extraordinary Form of the Roman Rite are familiar with this season and continue to observe it today. Similarly, the Anglican Ordinariate (Roman Catholics who observe certain Anglican traditions) maintain an Epiphany season that lasts until Ash Wednesday.
Currently most Roman Catholics follow the General Calendar that includes a brief Epiphany "season" between the Sunday of the Epiphany and the Feast of the Baptism of the Lord. After that, the Church switches gears and begins a new season called "Ordinary Time."
In Latin this period of time is called "Tempus Per Annum," more literally translated as "time during the year." It is a time when the Church focuses on the life of Christ and his public ministry.
Interestingly, the color for both seasons (Ordinary Time and Epiphanytide) is green, with the exclusion of certain feast days (Epiphany and the Feast of the Presentation, or Candlemas, for example). This color symbolizes a season of regeneration and renewal, themes connected both to Jesus' childhood and public ministry.
One of the advantages to the season of Epiphanytide is the prolongation of various spiritual Christmas themes. The Christmas cycle remains one of the shortest periods of time in the liturgical year and it is often beneficial to meditate on the beauty of the incarnation and it significance in our lives.
However, the new season of Ordinary Time does not forbid us from maintaining this spirit during these days, but encourages us to slowly transition our thoughts from Jesus' childhood to his public ministry. This helps prepare our hearts for the upcoming season of Lent, when the stark reality of Jesus' sacrifice on the cross is brought to the forefront of our minds.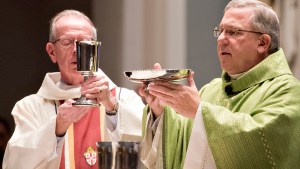 Read more:
The surprisingly deep spiritual meaning behind "Ordinary Time"