The idea to form a mission society came to her while playing cards with her friends.
Bl. Pauline-Marie Jaricot was a holy French laywoman living in the early 19th century. She took a vow of perpetual virginity at the age of 17, but felt called to remain in the world and dedicate her life's mission to God.
Jaricot had an evangelical heart and a particular love for the missions. According to the website of her beatification, the idea for an organization dedicated to supporting the missions came to her while playing cards.
One night, in December 1819 … As her friends were playing cards, Pauline was sitting apart, having in mind what was her main preoccupation, to find an efficient way of collecting money for the missions, She had suddenly the idea to make groups of ten people, everyone promising to recite a daily prayer, to pay a penny every week and to create a new group of ten people.
At the time there was a great need to support the French missions and her brother had already written her about the poverty many were experiencing in the missions. With the help of some friends and relatives, she set out to begin her idea and it quickly became a success.
Shortly after she began her work, the Bishop of New Orleans was soliciting funds for his mission diocese in the New World and his Vicar-General heard of Jaricot's idea. He contacted Jaricot and they decided to join forces to create a new organization.
Pontifical Mission Society
Together with a group of priests and laity, the Society of the Propagation of the Faith was established on May 3, 1822. Its goal was to raise money for the missions, while encouraging members to pray every day for its success.
According to the office in New York, "The first collection in 1822 was sent to the missions in China, Kentucky and the diocese of Louisiana, which included all of the territory from the Florida Keys to Canada."
The organization received support from various popes in the decades after its inception and 100 years later on May 3, 1922 Pope Pius XI established it as a "Pontifical Work," bringing it under the arm of the Vatican.
Its influence has now spread across the entire world and it remains a powerful aid to those who work in the missions. Many dioceses throughout the world hold an annual collection for the Society of the Propagation of the Faith and support its mission to bring the message of Christ to all corners of the earth.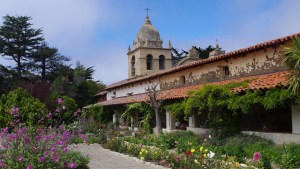 Read more:
5 Must-see missions on the California Mission Trail
Read more:
New Orleans celebrates 300 years of Catholicism