Mom and dad aren't the only adults who can have a positive impact on children.
"Is it true that Paul is coming to our house this evening?" My son's eyes were sparkling with delight. Paul is a single friend of the family, who lives alone and doesn't have children. He regularly visits our family to join us for dinner and enriches us with his presence.
Melanie Notkin, author of Otherhood, a book about being a single childless woman, highlights just how important these relationships are in our family life. "These generous men and women contribute to the development of their nieces and nephews, their friends' children, and other children throughout the world," she writes.
So how exactly can these relationships be helpful? Here are some of the key roles single adults can play in a family, particularly in helping to raise children.
"Take me out to the ballgame"
Sometimes kids want to do things their parents either don't enjoy or have difficulty finding time for. People who are single without children often have more availability to take their godchild, niece, nephew, etc., to a ballgame or a museum, for example.
Be an attentive ear
People who don't have a spouse and children might have more time to sit and talk with a child about everything and nothing. This is particularly helpful for teens, who often are full of ideas to change the world! This availability is a precious commodity that single men and women can offer the children of their friends and family.
A sounding board
Children are always on a quest for meaning and identity, especially as they grow older. Meaningful relationships with adults are key to helping them make sense of the world. Sometimes there are things that they might find difficult to discuss with their parents; finding a trusted adult who will listen and give advice and support can be a great help.
A different view of the world
A single man or woman shows that every person is called to bear fruit and to give him or herself to others, even outside of the nuclear family. While marriage is the most common vocation, it's not the only way to be fruitful and contribute to the good of society.
Fill in for parents in cases of emergency or difficult situations
When a family runs into an emergency or difficult situation (which can be of many kinds—health-related, legal, financial, etc.), sometimes a parent is absent. A single godparent, uncle or aunt, etc., can step in to help, both with practical needs and as a role model. Even in less dramatic situations, a beloved uncle or godmother can sometimes exert a positive influence where parents' efforts have been rejected or even absent.
Being a guide
An important part of the role of godparents is to be a guide and example in the faith for their godchildren. However, any adult can be a role model and guide for children. Again, young people—especially adolescents—sometimes have a hard time discussing certain topics with their parents, or accepting their parents' advice. They may perceive an adult outside their immediate family as being more objective. These adults' valuable life experience can be a great resource.
Help children with their self-esteem
Single godparents, uncles and aunts, etc., often come to see their godchildren, nieces and nephews, or friends' children with nearly parental affection. They have lots of love to give, and so they can provide support, understanding, praise and attention that help the children foster healthy self-esteem, and the knowledge that they are loved.
An opportunity to love
This relationship of single adults with the children of their family and friends is also a two-way street. For a variety of reasons, they do not have the love and support of a spouse and children so the support of a "surrogate" family can be a great gift to them. When they go through hard times, having them present and supporting them can teach children how to love unconditionally and how to welcome those in need.
Here are some important tips for helping this kind of relationship to work:
The parents of the children should have common values and shared principles with the single adults they introduce into their family.

There must be trust, communication, and honest dialogue between them at all times.

Parents must not allow themselves to feel jealous if their children feel affection for these other adult friends and family members. It's not a zero sum game.

Listen with an open mind to what these single adults have to say. They can have valuable ideas, although parents always have the last word.

Read the children's reactions to other adults carefully to ensure the relationship is always a healthy one. Don't try to force a relationship, and don't hesitate to intervene if you think the adult is overstepping boundaries.

At the same time, allow them to have some space, without having to have a detailed account of every conversation and interaction.

Be attentive to the single person's needs and situation, and don't ask or expect too much of them.
Each person has a different path in life. If we accept and support each other, recognizing we are part of the great human family, we can complement each other and help fill each other's practical and emotional needs, building stronger, happier, and healthier families and communities.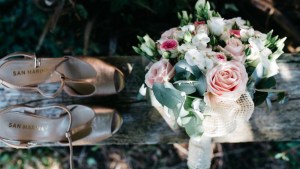 Read more:
Why we need to stop comparing single life with marriage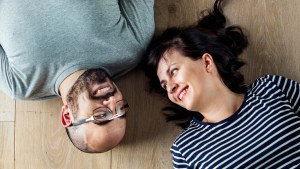 Read more:
The most damaging bit of advice that single people often get