This prayer was recently published by the Catholic Church in England and Wales.
Oddly enough, in today's world of modern global communication, finding a spouse has only gotten more difficult.
For those called to the vocation of marriage, God is ready to lead you to someone who will be an aid to your sanctification. Not everyone is called to matrimony, but for those who are, God is the one to invoke for heavenly assistance.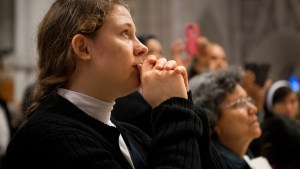 Read more:
If you're discerning, you have to read this. It will change what you think you know
Below is a prayer published by the bishops of England and Wales, as printed by Catholic Herald. It is designed to be a novena, prayed for nine consecutive days.
Remember, God always answers our prayers, though not always in the way we expect.
When praying this prayer, open your heart to God and allow him to guide your life. He knows what is best for us, and our job is to trust in him.
Loving Father,

You know that the deepest desire of my heart is to meet someone that I can share my life with.

I trust in your loving plan for me and ask that I might meet soon the person that you have prepared for me.

Through the power of your Holy Spirit, open my heart and mind so that I recognise my soulmate.Remove any obstacles that may be in the way of this happy encounter,So that I might find a new sense of wholeness, joy and peace.Give me the grace too, to know and accept, if you have another plan for my life.I surrender my past, present and future into the tender heart of your Son, Jesus,Confident that my prayer will be heard and answered.Amen.Sacred Heart of Jesus, I place all my trust in you.St Valentine, pray for me.
Read more:
Seeking a good spouse? Invoke St. Raphael's intercession with this prayer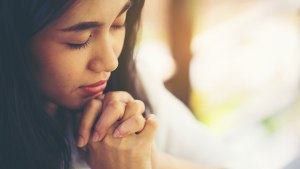 Read more:
A prayer for an increase in strong vocations