It's threatening the moral and mental health of an entire generation.
A new report from the Justice Department's Domestic Minor Sex Trafficking studies found that the internet is the key element in the facilitation of sexual exploitation, a category of child abuse. Experts on the topic, interviewed by Catholic News Service, determined that along with providing an outlet for sexual exploitation, the universal access to violent porn found on the internet works to normalize sexual aggression, which has led to a rise in instances of children abusing other children.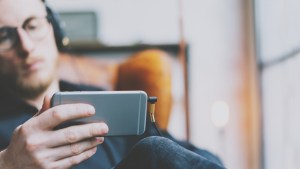 Read more:
Billy's bad habit: Why Millennials find porn morally acceptable
Vanessa Bouche, a political science professor at Texas Christian University studied the report, along with the interviews of 260 survivors of child exploitation, and determined further that the internet also facilitates prostitution through advertisements, in 75 percent of the cases. The average age of those who were interviewed for the study was 15.
Of the victims, it was found that 76 percent of abuse cases where the child was between 1 and 10 were perpetrated by family members, while it was far more common for children 10 and up to be exploited by members of their social network or strangers.
Mary Anne Layden, director of the sexual trauma and psychopathology program in the University of Pennsylvania's Department of Psychiatry, cautioned that our society allows for "almost universal exposure" of children to pornography. She remarked that the next generation of Americans are subjected to "massive mis-education about intimacy and sexuality."
Children "learn that sex is non-intimate, violent, adversarial, that it is non-relational, it is degrading and it is narcissistic," she told CNS. "Almost 90 percent of pornography coded by researchers is violent, so boys are being taught: Women like to be forced, women like to be raped, fisted, choked, gagged and slapped."
The depiction of women enjoying or acting neutrally to maltreatment, Layden says, is a "massively effective teaching tool," however the lessons which they teach are "toxic."
In a 2015 pastoral letter on pornography, "Create in Me a Clean Heart," The U.S. Catholic Bishops decried the prevalence of pornography and the effect it has on the way our children view love:
"Being exposed to pornography can be traumatic for children and youth. Seeing it steals their innocence and gives them a distorted image of sexuality, relationships, and men and women, which may then affect their behavior," they wrote. "It can also make them more vulnerable to being sexually abused, since their understanding of appropriate behavior can be damaged."
One of the most daunting results of child exposure to pornography has been an increase in cases of child-on-child sexual exploitation. Dawn Hawkins, a senior vice president and executive director of the National Center on Sexual Exploitation (NCOSE), is confident that the rise in "harmful sexual behavior" in minors is a direct result of "early exposure to hard-core porn."
"We know child sexual abuse leads to depression, anxiety, low self-esteem, self-harm, PTSD, risky sexual behaviors, poor physical health and other difficult struggles," summarized Hawkins. "It often predates an individual's entry into prostitution." "So the trauma experienced by that group of children, caused by an immature brain's exposure to pornography, could take years, even decades, to unravel."
Offering a ray of hope to the situation, the report found that young offenders who receive rehabilitation do not seem to continue this offensive behavior into adulthood. In response to this, Hawkins called for "mandatory reporting" of such cases. Historically, a low percentage of victims come forward to report abuse and this number drops further for instances which take place in school.
There does appear to be a light at the end of the tunnel, as more private companies are taking action against internet sexual abuse. The Boston Pilot reports that Tumblr, now owned by Verizon, announced last December that they would no longer support pornographic or "adult content," after finding that child pornography had slipped passed their filters.
Similarly, Starbucks has announced they will block pornographic sites from their stores' free wifi. The decision was reached after they were pressured by the South Carolina-based advocacy group Enough Is Enough.
There are numerous websites available for the rehabilitation of children who have been exposed to internet pornography. One such site is Protect Young Minds, which offers guidance for parents who wish to caution their kids about the dangers of internet porn and ways to help keep already exposed children from going back to such sites. A religious option was created by the U.S. Conference of Catholic Bishops' Department of Communications and the Greek Orthodox Archdiocese of America, called Faith and Safety.