Spanning 5,000 miles, this incredible effort is already having a huge impact.
Recently there has been a lot of mention of walls in the news. But quietly, across the ocean on the African continent, a far more ambitious wall is being built, one to rival even the Great Wall of China.
The Great Green Wall is an approximately 10-mile deep wall of trees that will run a staggering 5,000 miles, from Senegal in the east of Africa to Djibouti in the west of Africa, once it's complete. It is being built to try and halt the desertification of the Sahel region that lies below the Sahara desert — a process in which once fertile land becomes arid due to droughts or the stripping of trees. By planting trees that can resist tough droughts — such as acacias– the project will hopefully prevent the Sahara from expanding further south.
The wall will run through 11 countries in total. In Senegal alone, an impressive 11 million trees have already been planted since the project began back in 2007. The results have had a huge impact on communities: the roots from the trees have improved the soil, which in return has allowed dried-up wells to fill again. Locals can put down their own roots and provide a better lifestyle for their families, thanks to crops that now grow and the increased job opportunities that come with working on the tree wall.
The wall is just 15 percent complete and will take several years to be completed, at an impressive $8 billion. But, once complete, the wall will be three times larger than the Great Barrier Reef and will hopefully have a positive impact on climate change on a global scale. It is a huge symbol of hope, where man works with nature to bring harmony, both ecological and societal, back to this great continent.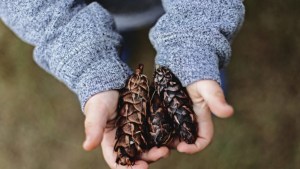 Read more:
5 Environmental habits to instill in your kids right now