Matt Fradd aims to help men break free of the porn habit.
The number of people viewing pornography over the last few decades has grown at an alarming rate thanks to its easy access via the internet. In fact statistics show that 40 million Americans regularly view porn online from a choice of almost 25 million sites! And even if people don't go searching for it, they can come across pornographic images unwittingly on many websites.
This trend has led to people developing an addiction to pornography, so much so that 20 percent of men actually confess to watching porn online at work. The effects on marriage and family life can be devastating. Matt Fradd, a Catholic author and apologist, is on a mission to change that, and to help men — and women, too — kick their porn habit.
As author of a number one bestseller on Amazon called The Porn Myth, and with his strong Catholic faith, Fradd is the perfect candidate to join forces with Cardinal Studios to create STRIVE, a series of programs for men to give them tools "to kick their porn habit."
While men often acknowledge this habit, they don't feel properly equipped to deal with it, an don't know how to stop it, or how to address its effects. Through STRIVE, men are offered a step-by-step guide to dealing with their issues directly, thanks to videos and live interaction.
Fradd has spoken with thousands of people and gives many talks on porn addiction. Although many people might feel ashamed by their behavior, Fradd believes "accountability is key and we're providing the platform to make that a reality. We know that with this unique blend of inspiration, technology, and brotherhood, STRIVE can change countless lives."
The first of these online programs will begin on March 27. Participants can register at STRIVE and more opportunities will be offered throughout the year.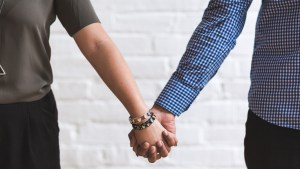 Read more:
4 Reasons to keep porn far away from your relationship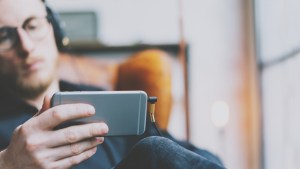 Read more:
Billy's bad habit: Why Millennials find porn morally acceptable