It's vitally important that we're aware of the many ways depression can show itself.
After my first child was born, I got hit hard with post-partum depression. I cried a lot at first, but as the sadness turned to despair there didn't seem to be a point in crying. So I just sat, and stared — for hours. I would look blankly out the window, getting up only to vacantly tend to my newborn daughter's basic needs.
My doctor swiftly put me on antidepressants, which got me through the worst of the depression. But it was only when my daughter was nearly two that I had come back to myself enough to realize how badly depressed I had been. With each subsequent baby, I spent the first few months after childbirth waiting anxiously for that bleakness to overtake me again, while praying that it would stay at bay.
It never did, thank goodness. But after my fourth baby was born, something different happened — I started getting increasingly short-tempered. It seemed to get worse every day until I found myself waking up in the morning angry, yelling at my family constantly, and wishing fervently (in my head and out loud) that everyone would just leave me alone. What I didn't know then was that depression can manifest in many different ways. According to NPR, irritability and anger are common but widely unrecognized symptoms of depression:
Back when he was trained decades ago, Dr. Maurizio Fava says, he was taught that in depression, anger is projected inward — that depressed people would be angry at themselves but not at others. That didn't match what he was seeing in a lot of his patients with depression. "I would say 1 in 3 patients would report to me that they would lose their temper, they would get angry, they would throw things or yell and scream or slam the door," says Fava. Afterward, these people would be filled with remorse. Fava thinks these "anger attacks" may be a phenomenon that is similar to panic attacks. His research found that this kind of anger subsided in the majority of patients treated with antidepressants.
I can't tell you how many times during that year I lost my temper and yelled, or slammed a door, or threw something at the wall, only to be overcome with remorse and apologize to my family repeatedly, trying to make up for what I thought then was an appalling lack of virtue and self-control. I spent more time in confession that year than ever before, and prayed daily for temperance and patience.
As the year wore on I began to genuinely hate myself for being so weak-willed. After I lost my temper and yelled, instead of apologizing to my family I would just lock myself in my closet and cry, hating what a terrible wife and mother I was.
Finally, it became too much to handle for all of us and I made an appointment with a psychiatrist. Almost immediately, he diagnosed me with post-partum depression and anxiety … a year after I had given birth. The low-dose medication he put me on helped dull the irritation and impulse to anger, while going to regular therapy helped me find new ways to handle my emotions and begin to heal my relationship with myself. Psychiatrist-ordered daily exercise completed the trifecta that eventually brought me out of that long depression and back to myself again, one more time.
I'm so grateful that my psychiatrist immediately recognized my anger for what it was, rather than attributing it to lack of self-control or virtue, as I had been doing. I'll never forget him saying to me, "You are not a terrible wife and mother. You're suffering from depression, which is crippling your ability to love your family the way you so clearly want to." I don't know that I ever would have found my way out of that depression if someone hadn't given me permission to stop punishing myself and start trying to heal.
For Catholics, it's vitally important that we're aware of the many different ways depression can manifest, and that we're able distinguish — and help our loved ones distinguish — between lack of virtue and mental illness. Sometimes they might look the same, but it's counterproductive and downright dangerous to treat mental illness as a lack of virtue — in ourselves or in others.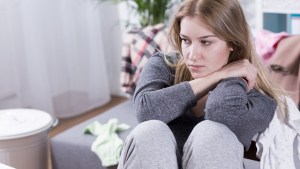 Read more:
Are you at risk for developing postpartum depression?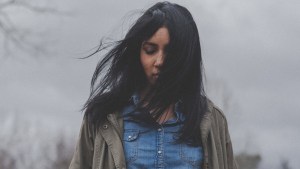 Read more:
Did you know that the pill can cause depression and anxiety?