"Think positive, visualize it and it will happen, because everything depends on your attitude …" No, it doesn't.
Although there's ample evidence to show how our attitudes, thoughts, and emotions impact our health and relationships, the pseudoscientific and magical extrapolation from the conclusions of serious positive psychology and scientific research has become a risk to those who heed it. This has become the basis of a flourishing business that sells illusions and lies to millions of people seeking a better life or who simply want to find answers to their daily problems.
A magical world
In the midst of the cultural crisis we're in and with the attraction of a technocratic world, where every problem can be solved by a technique or by an expert who will give us an immediate solution, it's not strange to see the propagation of magical thinking in different sectors of society, even among educated professionals who, despite their scientific and technical formation, are seeking answers to their existential drama in magical stories with a pseudo-scientific facade.
Publications on social networks, with images depicting smiling faces and beautiful scenery with positive phrases, inundate us on a daily basis, as if the life we dream of only depends on our thoughts, and especially on being optimists and always thinking positively. They often repeat phrases such as, "Don't forget to be happy," or "Everything depends on your attitude," or "We always have to think positive," or "Visualize it and it will happen."
The basic idea is that if your life isn't going right, it's because you don't really want it to go well, or because you're not thinking the right way or putting the right intention out there. What's the result of this? Well, if you're having problems or difficulties, it's all your fault.
Despite the absurdity of this reasoning, it's become practically a dogma of faith in business environments and among consumers of self-help books.
In addition to this, there's the ideology promoted by books like The Secret by Rhonda Byrne, and the vast amount of "new-age" literature that preaches the Law of Attraction as a proven scientific law, that teaches that our thoughts have a physical influence on reality. All you need to do is know what you want and ask the universe for it. As if the universe were someone, a sort of impersonal divinity that automatically returns to you the good or bad things you think or do.
To give a more scientific tone to their ideas, they use terms like "energy," or "vibrations," but in reality they're talking about realities that are impossible to verify empirically. Like the ancient belief in a world entirely controlled by good and bad spirits, today they talk about positive or negative energy, or good or bad vibrations.
The "positive thinking" trend has its origin in the United States in the 19th century, and it has spread through literature about business, sales, and, in recent decades, the self-help industry.
Does everything depend on your thoughts?
It doesn't take much reasoning to explain that many human dramas, injustices, and health problems do not depend on the thoughts of those who suffer them. Do people die from hunger because they're not thinking enough about food, so the universe doesn't send it to them? Should we believe that victims of abuse or exploitation attract suffering with their minds? When someone steals from you or hurts you, is it because you're not thinking the right way?
The danger of encouraging people to think that they are guilty or culpable for everything that happens to them is obvious enough. This is attractive for those who don't want to think about the complexity of reality and of the social-economic structures that result in millions of human beings suffering injustice on a daily basis. This idea excuses us from empathizing or taking concrete action to help others.
Obligatory smiles
There are environments in which it is no longer okay for people to say they don't feel well, or that not everything is okay. Such statements are considered negative, pessimistic, or close-minded. When motivational slogans or books force us to live under the obligation to stay positive at all costs, even if things are going badly for us, people feel obliged to hide their sufferings and  live in an artificial world.
When someone gets bad news, or is diagnosed with a terminal illness, the people around them—instead of embracing their suffering and helping them to go on without denying the reality they are facing—instead impose a solution on them: "Look on the bright side," "The important thing is to look to the future," "Come on, you can do it!"
These attitudes, which seemed so positive and full of love, often are really hidden acts of egoism, which are merciless and indifferent to other people's suffering. They're a quick and simple escape from the fear of suffering and from not knowing how to accept and live with suffering. We expect a happy smile to magically pull us out of the abyss. Actually, it's a superficial and individualistic way of fleeing from reality.
Today, we can see how on social networks people feel obliged to publish happy, unreal images. Many adolescents and young people actually believe that the photos they see on Instagram from their friends are a faithful representation of reality. The exhibitionism of happiness has become a social rule that drowns those who don't know how to face their daily difficulties. It's unnatural to pressure people to always be happy and to think positively 24 hours a day.
A world hungry for profound ideas
Today's society, which seeks quick, superficial solutions to every kind of problem, is the ideal environment for the appearance of gurus who enchant their listeners with pretty but superficial ideas that oversimplify reality. But it all points to the fact that people are hungry for what is much deeper than simple platitudes and magical thinking. 
Cultivating true and deep friendships, taking time for silence and reflection, and reading books that give us a wider perspective on life can all help us to understand ourselves and others better, and help us to dig deeper into what is real and lasting. These are a safer path for organizing our thoughts and feelings — and much better than clicking through motivational phrases or running behind today's most fashionable guru.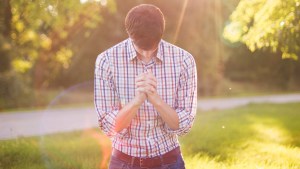 Read more:
Why Christian self-mastery is not self-help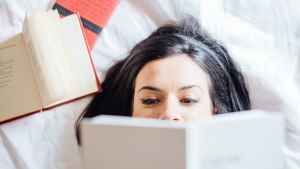 Read more:
The best form of self-help may surprise you