Here's how a group of strangers saved the life of a teen across several states.
Thanks to a glitch in the STOPit app, three school administrators were able to help save the life of a bullied student 1,000 miles away. The app that was designed for people to anonymously report varying incidents, including bullying, inadvertently sent messages to three school administrators in Frisco, Texas, from a suicidal teen living in Waynesboro, Virginia.
During an agonizing 50-minute text conversation, the administrators were able to ascertain that the child had taken pills and wanted to die. By keeping the conversation going, the three determined women were able to glean enough information to determine where the child lived and to pass all the information on to the local authorities in Waynesboro. Thankfully, the child was saved, although for reasons of confidentiality there is no specific information about the victim.
While the app makers themselves have no idea how these women were able to receive the messages from 1,000 miles away, one of the administrators describes the glitch as "a godsend." Of course, we do know that God works in mysterious ways, and while we're thrilled the child was saved, we're equally grateful to the women who went out of their way to help a stranger in need over many miles.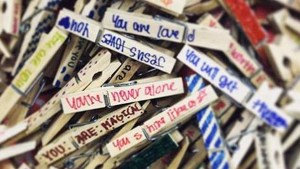 Read more:
Here's how high schoolers are using clothespins to prevent suicide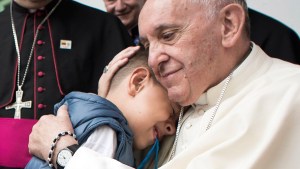 Read more:
10 Wise words from Pope Francis about bullying