Supporting women means acknowledging one of the most heroic choices they can make.
Can someone be a woman and a superhero at the same time?
The short answer is yes. Heck, Wonder Woman's been lassoing the bad guys in comic books since World War II. And a 2017 movie about the character was one of the most critically acclaimed and commercially successfulfilms that year. When Disney and Marvel announced that they were going to make their own female-anchored superhero movie—featuring Captain Marvel, one of the most powerful heroes in Marvel's canon—initial reaction was along the lines of, it's about time.
Since then, however, Captain Marvel has spurred some controversy. Whether it was comments from one of the movie's stars about film critics, vitriolic comm boxes targeted at women, or unfavorable reviews about the movie, Captain Marvel has generated plenty of discussion.
But the intention to create a strong female superhero character was achieved. Captain Marvel is indeed a strong woman, in every possible sense. She begins the movie with the ability to shoot plasma bolts out of her fists and she just gets more powerful from there. Marvel trotted out Captain Marvel as a prelude to this spring's Avengers: Endgame, where she'll likely tangle with Thanos, the MCU's biggest bad guy. And even though Thanos defeated more than a dozen superheroes his last time out, Captain Marvel might just be his match.
For the most part, Captain Marvel has an empowering ethos. Strong women are compelling characters, and we don't see enough of them on screen. The core message of the film—that women can be strong, smart, courageous and powerful—is, dare I say, marvel-ous.
But in one scene, the movie veers away from that important message of empowerment and pushes viewers in a different direction. It suggests that while women can choose to be anything they'd like, not all choices are equal.
The scene takes place deep into the movie. Captain Marvel, a.k.a. Carol Danvers, is on earth, preparing to face off against a fearsome alien race to save a handful of galactic refugees. She's discussing the situation with Maria Rambeau—Carol's best friend and a skilled pilot—and asks her if she'd like to come along.
At first, Maria declines. She's a single mom, after all, and she wants to stay home with her 11-year-old daughter, Monica.
But Monica encourages her mom to go. To fight with Carol, she says, would set a better example for her. "What are you going to do, sit on the couch with me and watch Fresh Prince?" Monica adds.
It's a small scene—one that most people may not even notice. But in it, the movie transitions from praising what women can do (anything) to telling them what women should do (fight aliens). Staying home with the children isn't, the movie suggests, nearly as important or honorable as flying off with your best friend to get a job done. Even if you might never come back. Even if you might leave your daughter without a mom at all.
Role models, the movie tells us, need to get out and do stuff, preferably with a lot of CGI. Staying at home? Caring for a child? That's not doing anything, according to the movie—and it's certainly not heroic.
But many mothers know differently. And so do their children.
The movie reveals a certain bias found in today's efforts to support women. Even as we may rightfully pound against glass ceilings, we sometimes lose sight of the beauty and power found in a mission women have had since the beginning of time. And if a woman chooses to embrace that at the expense of a career, she's sometimes made to feel ashamed—as if the work she does at home with children is somehow less important than what she'd be doing in an office, or an airport, or even a battlefield.
Many well-educated, talented women choose to stay home and raise a family, whether that's full-time, part-time, temporary, or longer term. For them, raising and sacrificing for their children is what they want and choose to do. That's not to say that all moms should skip a career and stay home with their kids. There are many reasons why this doesn't work for every woman, couple, and family. But when a movie suggests, however faintly, that being a full-time mom is somehow less than another job or career, it's a slight against all mothers.
Sure, women can do anything they want to do. They can be soldiers and CEOs and powerful politicians if they like. Why, they can even do battle with aliens if any extraterrestrial hostiles come to town. But when it comes to the most important, sacrificial and, dare I say, heroic job a woman can do, nothing comes close to being a mother. And don't let Captain Marvel tell you otherwise.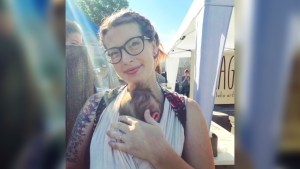 Read more:
Motherhood didn't squelch my creativity, it made me a maker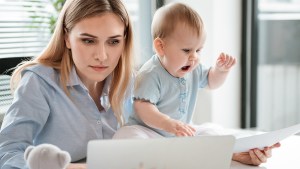 Read more:
Motherhood or career: Which one should you do first?