Keep God always on your mind with this simple prayer.
St. Paul writes in his letter to the Thessalonians, "Pray without ceasing" (1 Thessalonians 5:17). While this can be interpreted in various ways, one option is to try and keep God always in your mind, at least at some level. Sometimes this is easiest to do when we are performing the most mundane tasks, such as walking down the street.
Everything we do can be offered to God as a sacrifice, and we can unite our entire lives to him who died for us.
Below is a simple prayer that can be prayed while walking, which brings to mind the many steps Jesus Christ took during his Way of the Cross. In this way, a simple action can be sanctified and we can be thankful to God for the love that he has poured out for us.
Divine Jesus! I unite all my steps with those you took for me; I desire to unite them, especially, with those you took during your bitter Passion.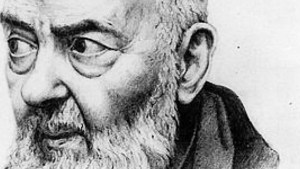 Read more:
Padre Pio's prayer for when you're in a tough situation
Read more:
When falling asleep, pray this prayer to rest in peace