An accumulation of small offenses on either or both sides can really hold us back.
Many couples note that after a certain period of time their relationship, which inspired them so much at the beginning, has lost its luster, and become stuck in a rut. What's keeping them from moving forward, from working together to bring their marriage to the next level of mutual understanding and support? Sometimes, it's because—without even realizing it—a couple has accumulated a burden of little grudges and selfish behaviors that keep them at a distance from each other and weaken their bond. They might not be really unhappy, but they're not fully happy either, because they aren't giving themselves fully to each other.
None of us should settle for this situation. If we don't grow in love, if we don't actively work on our relationship each day by giving ourselves to each other, we'll inevitably lose ground. Marital happiness isn't a finished product that we put in a glass case or hang on the wall like a diploma; it's something we need to work on daily.
If we feel that our relationship is in a rut, if we no longer enjoy being with that person we vowed to give our life to, if we have a hard time keeping up our enthusiasm, it's a warning sign telling us to take action. What can we do to make the flame of love burn brighter?
Two simple actions can help make the difference:
Forgive
If you've been together for a long time, it's possible you've accumulated a list of unpleasant or hurtful moments in your memory: times when you and your spouse have disagreed or argued, when words or actions have led to misunderstandings or hurt feelings, when you feel your spouse has been selfish or inconsiderate. The longer we live together, the more we discover that our spouse isn't perfect. Defects to which we were blind when we fell in love come into painfully clear focus. It's normal and inevitable, but it doesn't have to threaten our love.
If you want to get your relationship back on the track of enthusiasm and growth, the time has come to hit the reset button. It's like our home wi-fi connection — when it slows down or stops working, we have to hit the reset button on the router, and more often than not, it starts working again, and we remember why we got it in the first place.
Forgiving means being aware of that long list of bothersome things that have accumulated, and consciously making the decision to erase it. Sometimes we need to sit down and talk about it with our spouse, but in most cases, it's just a personal matter that we should do on our own, in our heart. It's usually not helpful—in fact, it's usually downright counterproductive—to tell our spouse that we are forgiving them for such-and-such an offense in the past. It's enough for us to let go and forgive interiorly.
What are the fruits of his forgiveness? Getting rid of that list of things that has been bothering us is like cleaning out the steerage on a ship. Our vessel is lighter we can move more swiftly and freely. When we forgive, we renew our relationship, and we renew our own efforts to show our love for our spouse.
Forgiveness rejuvenates us. Since we, as human beings, are a unity of body and soul, our spiritual and psychological situation is reflected on a physical level. If we forgive, our new state of inner freedom and happiness will show up in our face, reflected in a smile and maybe in the disappearance of a few frown lines. Forgiveness will lower our level of anxiety and nervousness, with all the benefits that come with it. Forgiving is, in short, healthy.
After forgiving, we need to let go. That's not to say we shouldn't learn from the past, or that we can necessarily forget things that have hurt us, but we shouldn't hold on to those things and let them continue to get in the way. By no means should we give in to the temptation to dig them up the next time we experience some sort of conflict with our spouse; that would mean we haven't truly forgiven.
Ask for forgiveness
This is just as important for bringing our relationship to the next level. Truly forgiving the other is only an act of vain condescension unless we also recognize our own failings and ask forgiveness for our own faults.
Asking forgiveness requires, first of all, examining how our relationship is going: seeing what we have contributed to the relationship, and whether or not we are giving ourselves fully to our spouse. Marriage only works if both spouses give each other completely. Otherwise, it's doomed to failure.
This kind of self-examination doesn't have to be complicated. All we need to do is take a few minutes to reflect and to ask ourselves how we behave in this relationship. Do we let our spouse grow? Do we admire them? Go we do our best to make them happy every day? Do we sacrifice personal plans when it's the best for our relationship? Do we do it happily, or do we play the victim? Are we guilty of exactly the same failings we were holding against our spouse? And so forth.
When look with the eyes of love, we see the imperfections in our relationship more clearly. Love is like a pair of polarized sunglasses glasses that reveal details more clearly. Looking at our life through them, we see the times that we have been selfish, the ways we use our words to impose our opinion in conversations, the times that we've have hold on to our own opinion as if it were the absolute truth, and the ways in which we've been inconsiderate or ungrateful.
Thus, forgiving and asking forgiveness are two actions that can help us renew our relationship and deepen our love and commitment. We must not allow our marriage to deteriorate because of our pride. If we forgive and ask for forgiveness, we empty ourselves so we can fill our soul with love, which will help make our relationship indestructible.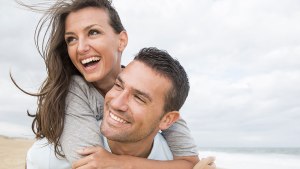 Read more:
6 Conversation starters for breathing new life into your marriage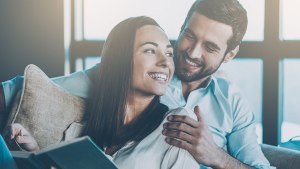 Read more:
Want a happy marriage? Master these 4 virtues