Inspirational Scripture to help you traverse life's tough times.
One of the joys of married life is welcoming children into the family. For some couples, however, being able to conceive isn't as straightforward as it is for others. Infertility issues may conjure up feelings of frustration, despair, jealousy, and even anger.
Not matter their struggles or circumstances, a husband and wife are always invited to place themselves entirely in God's hands — not that He will answer their prayers the way they want, but that He will guide them on their particular journey.
This can be hard to remember when we are suffering the weight of unfulfilled dreams like longing for a child, but one thing we can discover through this pain is that ultimately all of our longings are ultimately fulfilled in God alone. And that He is a good God who truly does love us and is working things out for our good, even when we can't see it.
This is beautifully pointed out in Jeremiah 29:11 when the Lord says: "For I know well the plans I have in mind for you—oracle of the LORD—plans for your welfare and not for woe, so as to give you a future of hope."
We can carry this feeling of hope with us at all times because God promises us that He has a plan for us. We can also take to heart the words of St. Paul in Romans 5:3-5:
"Not only that, but we even boast of our afflictions, knowing that affliction produces endurance, and endurance, proven character, and proven character, hope, and hope does not disappoint, because the love of God has been poured out into our hearts through the holy Spirit that has been given to us."
And finally, in Hebrews 13:20-21 we see that when we allow God to reveal His plan for us, we can find peace, even in the midst of the crosses we must bear in our lives:
"May the God of peace, who brought up from the dead the great shepherd of the sheep by the blood of the eternal covenant, Jesus our Lord, furnish you with all that is good, that you may do his will. May he carry out in you what is pleasing to him through Jesus Christ, to whom be glory forever [and ever]. Amen."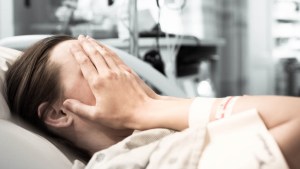 Read more:
Faced with a serious illness? Take comfort in these Bible passages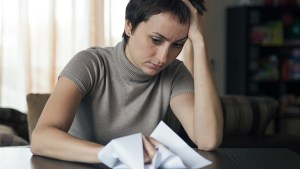 Read more:
Feeling rejected? Tackle it with this one verse from Scripture