The biblical diet went way beyond manna from Heaven.
What can God do in your life with one Bible verse a day?
Subscribe to Aleteia's new service and bring Scripture into your morning:
Just one verse each day.
Click to bring God's word to your inbox
Every culture builds its cuisine from the resources it finds within reach. Food and drink are a surely a reflection of the history, geography, and the technology of a population, and hence reveal key aspects of its daily life, its culture and, of course, its religious practices. Biblical patriarchs and kings, judges, and prophets were surely not the exception. They all consumed a diet suited to the flora and fauna of the semi-arid climate where they lived. But also, from ancient times, there was already rich trade among the areas of South Asia, Mesopotamia, Arabia, Palestine, Yemen, Egypt, East Africa, and East Asia, through which circulated (among many other goods) spices for food, nuts, dried fruits, and ointments and oils for religious and personal use.
Read more:
7 Healthy foods that Jesus ate
Vegetables, cereals (barley, wheat, oats and rye), and legumes, as well as meat, fish, honey and milk were always a part of the biblical diet. Many people of that region and era had access to the necessary foods for a healthy and varied diet, pretty close to what is advised by nutritionists today.
In the book of Exodus (3:8, 13:5), the Promised Land is described as a land "flowing with milk and honey." Fresh cow's milk was not consumed much, because it went bad too quickly. But it could be used to make flavorful cheeses, yogurt, lard, and other products. The staple food, however, was bread made from barley and wheat in the form of cakes of various sizes that were toasted on stones previously heated directly on fire. The bread would have been similar to the many different kinds of pita we still bake today. Barley bread was also used in the miraculous multiplication of the loaves described in John 6:9.
In ancient times, bread was shared among diners and broken with one's hands. Wheat and barley grains were also eaten raw; toasted grains served as seasoning for meat and other dishes. When these grains were coarsely ground, they were turned into semolina, which was (and still is) quite popular.
Lentils are another famous biblical dish. It was for a dish of lentils that Esau—son of Isaac, who was the son of Abraham—sold his birthright to his brother Jacob, the great patriarch—also called Israel (Exodus, 25:27-34). Lentils were appreciated principally due to their nutritional qualities. The Israelites also ate other legumes such as beans, millet, and chickpeas.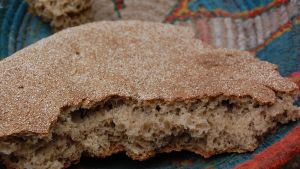 Read more:
How to make bread from the time of the Bible
Perhaps now that doctors and nutritionists advise us to reduce our sugar intake, we can follow some of the eating habits described in the Hebrew Bible. For example, instead of using sugar to sweeten a dish or a dessert, honey was the go-to solution. Bees were domesticated since the earliest times of human civilization. In the Old Testament, bees were kept, and wild honey was highly valued. But people also used figs, dates, peaches, and grapes as sweeteners in stews. In fact, God provided the prophet Ezekiel with a recipe to nurture himself during captivity (Ezekiel 4:9-12): "wheat, barley, beans, lentils, millet and oats." In other words, a mixture of cereals and legumes.
Grapes were already well known in the days of Noah, who, because of his love of wine, is the first recorded case of drunkenness in the Bible (Genesis 9:24). Wine was a "must" at banquets, which often ended in drunkenness, according to accounts in the books of Esther (who got King Ahasuerus drunk) and Judith (who encouraged King Holofernes to drink as well).
As for fruit, figs, peaches, sycamore figs, and dates stand out, among others. Figs and peaches were left to dry, and once they were ready, honey and almonds were put inside, which was a very tasty delicacy.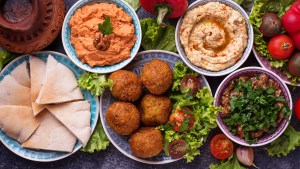 Read more:
The biblical traditions of Israeli cuisine brought to the 21st century
Spices were also prized. Some were very expensive because they had to be imported from distant countries. Spices weren't only condiments, but also used for cosmetics and in religious rites, including burials and the embalming of bodies.
People living in biblical times also relied on hunting, fishing, and animal husbandry for their food, as can be seen from the presence in the Bible of herds of goats, sheep, cows, and references to deer hunting. Fishing is also famously present. The book of Tobit, for example, tells how the titular character, protected by the archangel St. Raphael, caught a large fish in the Tigris river (Tobit 6:1-5).
We get a window on what King David ate thanks to the book of Samuel (2 Samuel 17:28-29): "They brought … basins, and earthen vessels, wheat, barley, meal, parched grain, beans and lentils, honey and curds, sheep, and cheese from the herd, for David and the people with him to eat." That was considered a dinner fit for a king.
Make sure to visit the slideshow below to discover nine Biblical herbs, plants, and spices you should have in your home, or your spice rack!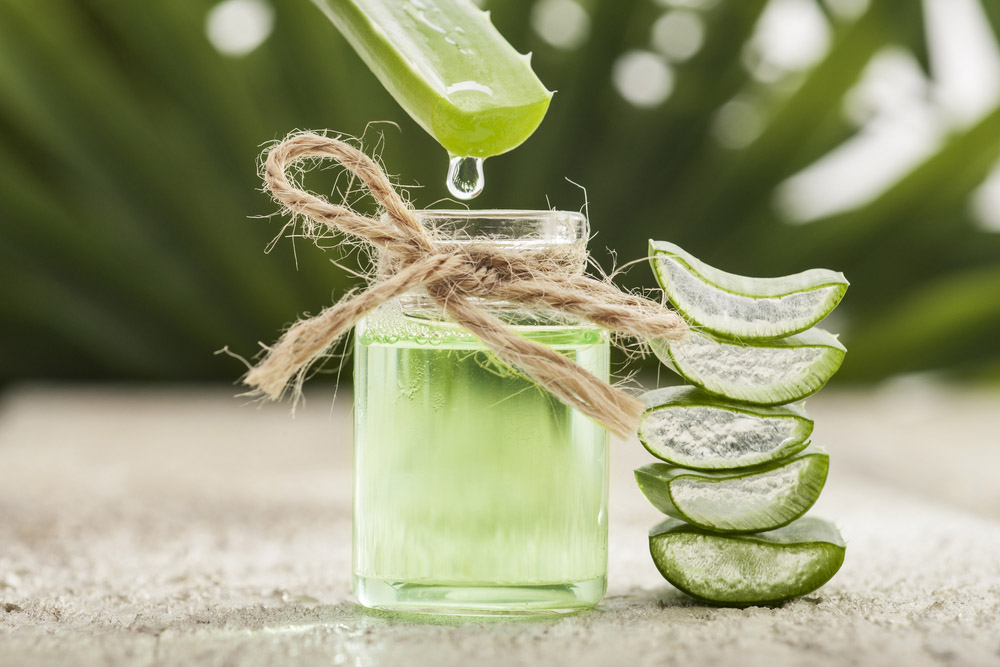 Launch the slideshow