This feast day has been marked as the World Day of the Sick since 1992.
Pope Francis noted at the end of the Wednesday audience that February 11 is the feast day of Our Lady of Lourdes. She is a special patroness for the sick, and her feast day is the World Day of the Sick.
"Let us ask for her intercession so that the Lord grants health of soul and body to all those who suffer from disease and the current pandemic," he said.
The Argentine pontiff also prayed that those who support the sick would have the support they need.
Every February 11, the Catholic Church commemorates the first apparition of the Virgin Mary to Saint Bernadette.
Marking the feast as the World Day of the Sick was instituted by Saint John Paul II in 1992, and celebrated for the first time in Lourdes on February 11, 1993.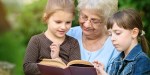 Read more:
Vatican calling for a rethinking of elder care, with innovations so people can stay home




Read more:
What's the secret ingredient in the Lourdes water?