Jim McIngvale continues to ask how he can help others.
Jim McIngvale — or Mattress Mack, as he's affectionately known — is often in the news in times of need. The furniture store owner is the first to throw open his store's doors to welcome those struggling in floods, storms, housefires, as well as giving free education to the young.
Once more, as the southern states experience extreme temperatures, the 70 year-old is offering two of his Furniture Gallery stores as warming centers to those in need in the Houston area. With power outages affecting several parts of the country, McIngvale has invited those in the Houston and Richmond areas who need warmth, food, and hot chocolate to come to two of his stores for shelter.
Mattress Mack (and his adorable granddaughter) say if you need a warm place to stay, you can head over to @GFToday on 45N or in Richmond.

He has food, blankets, and clothes for anyone who needs it: https://t.co/22n3hFeG4upic.twitter.com/cH9SKmcmj7

— ABC13 Houston (@abc13houston) February 16, 2021
It's not an unusual move for the Catholic grandfather who questioned how he could help as the winter storms kicked in — a question the kind-hearted entrepreneur seems to ask himself a lot!
"Rather than complain about what should have been done, let's just do things that are good for the community. Get people out here. Whether they want to stay for two hours until their power gets back on, or they want to stay for two days, we're here for the community," he shared with ABC13.
And what's really lovely is that McIngvale is spreading this spirit of generosity and compassion to the younger generations in his family. As his granddaughter beautifully said in the report, her grandfather has taught her "to rise above a tough situation and help everybody else before you help yourself."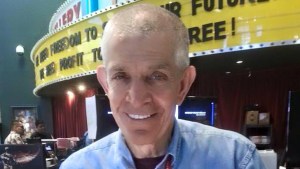 Read more:
"Mattress Mack" to open a charter school that offers free vocational training