These centuries-old traditions honor the 6th-century bishop.
March 1 marks a very special day for the people of Wales as they celebrate their patron saint, David — "Dafydd," in their mother tongue.
The 6th-century bishop founded monastic settlements and churches in his native Wales. While there are many tales associated with the saint, the most famous is the miracle that took place as he was preaching: a hill formed under his feet and a white dove landed on his shoulder, becoming his emblem.
David lived a long life, but before he died he shared one final sentiment with his followers:
"Lords, brothers and sisters, rejoice and keep your faith and the Creed, and do the little things you have heard and seen of me. As for me, I shall walk the way which our fathers went." From this the phrase "Do ye the little things in life" ("Gwnewch y pethau bychain mewn bywyd") is still a well-known saying in Wales today.
To celebrate their patron saint, the Welsh enjoy many centuries-old traditions. Click on the slideshow to see how St. David's Day is honored. Whether you're a Celt or you just admire those who helped spread the Christian faith, you might consider celebrating yourself!
Wear a daffodil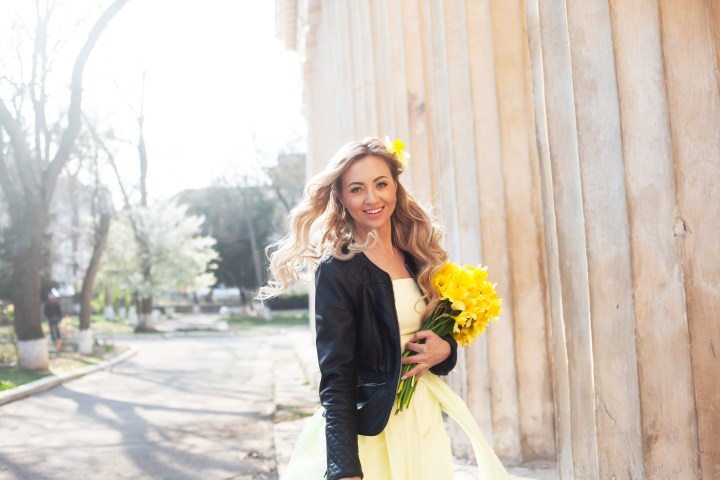 Veronika Zelenina | Shutterstock
The daffodil is one of the national emblems of Wales. Most Welsh people wear the bright yellow flower to honor their saint. You could buy a bunch of daffodils to brighten up your day and bring a touch of Wales into your home.
Wear a leek
Originally, Welsh soldiers wore leeks to distinguish themselves from the enemy. Even today, some Welsh may wear the vegetable on the national day. While you might not wish to don a leek, you could certainly cook up a wholesome soup with it — a tasty Welsh dish!
Eat traditional foods
The Welsh rarebit is a popular meal eaten on St. David's Day. It's a little like a fancy grilled cheese, and there are plenty of delicious recipes available online. (It also goes quite well with that Leek soup!)
Wear traditional dress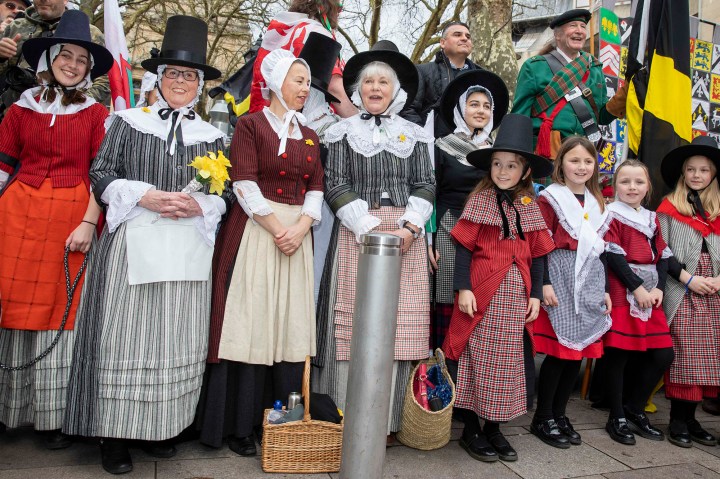 ComposedPix | Shutterstock
Welsh women will often dress in their national finery. The Welsh dress was a traditional farming dress with an apron topped with a distinctive tall Welsh hat. It was worn on special occasions such as going to church, and today it is kept for celebrations such as St. David's Day parades.
Parades
As with St. Patrick's Day, the Welsh have parades in their major cities, where you'll see the traditional dress and the red dragon proudly on display on the Welsh flag, or the flag of St. David himself, a yellow cross on a black background.
Celebrate Eisteddfod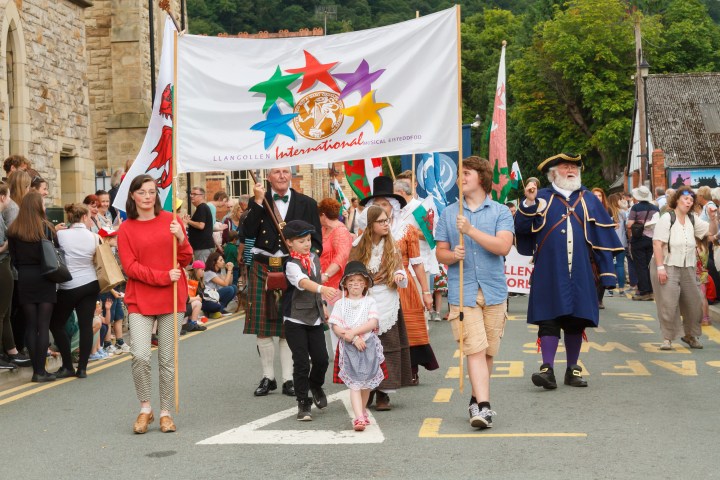 Howard Pimborough | Shutterstock
The name of this popular festival can be translated to "sitting together." It's a competition involving musicians and poets performing before judges and an enthusiastic crowd. In times gone by, the winner was selected by a noble, but today the festivals, which take part across the world, celebrate the Welsh culture.
Go to work
Sadly, when the Welsh petitioned the British government to recognize St. David's Day as a public holiday, their request was refused. As a result, many Welsh people have to take a day, or half-day, off work so they can celebrate their saint. By going to work today, you'll be honoring the many Welsh people who still have to work while also honoring their patron.