The 15th-century artist placed these tiny details in formation, like an arrow aimed at the cross.
The significance of three tiny details in this 15th-century painting far outweighs their size. At the foot of the ladder on the left are the nails used to crucify Christ. These symbols of the Passion don't usually feature much in art, unless they are being driven into or taken out of the victim's body. This didn't prevent them from becoming a highly contested issue among Christians. Some believed fervently that there were three, and others four.
We know that ropes were not used on this occasion, as there would have been no pierce wounds afterwards. The Romans used nails often and must have recycled them. There are very few surviving examples, considering the number of crucifixions that took place in the Roman empire. Six thousand of Spartacus' followers were executed in this manner on the main road into Rome.
Long nails would have been required for a crucifixion, and they would have been fairly valuable. Although there are at least 30 relics credited with being the holy nails from Calvary, there is little consistency in their appearance.
The artist Gerard David expended loving care on this detail. The iron glints ominously and looks freshly cleaned, which is appropriate for a painting that is about the washing of Our Lord's wounds. The nails have been placed in formation, reminiscent of a spear or arrow pointing directly at the cross.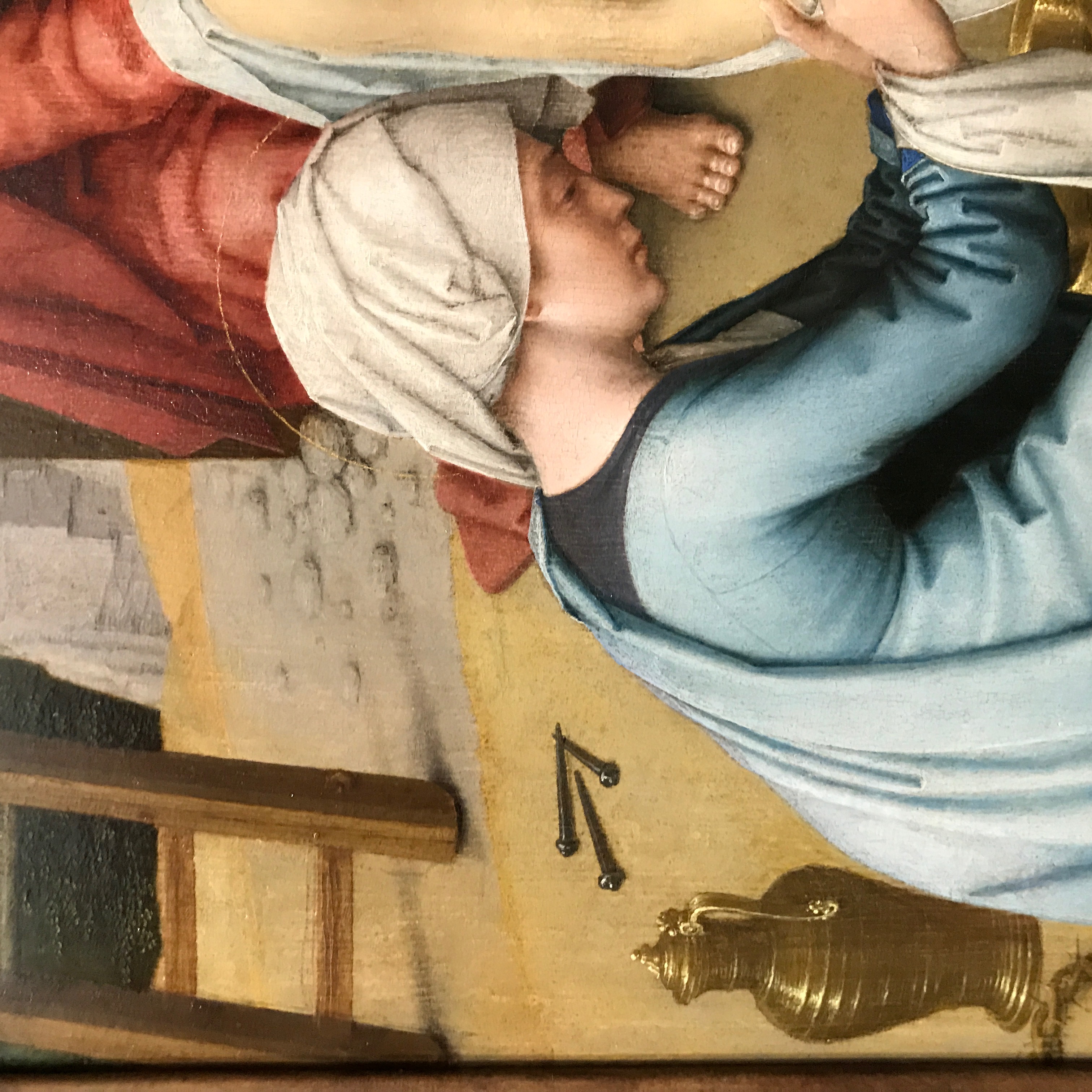 This was a symbol that a century later became well known as part of the Jesuit seal. They clearly had no doubts about the number of nails that were driven through Christ's body. It has always been three for the Society of Jesus, matching the three letters of Jesus' name, IHS, that still dominate their insignia. The Jesuit nails have taken many forms over the years and sometimes look too short to have done the job they were intended for. Gerard David, like other great artists from Bruges, was a practical man with a determination to get the details right.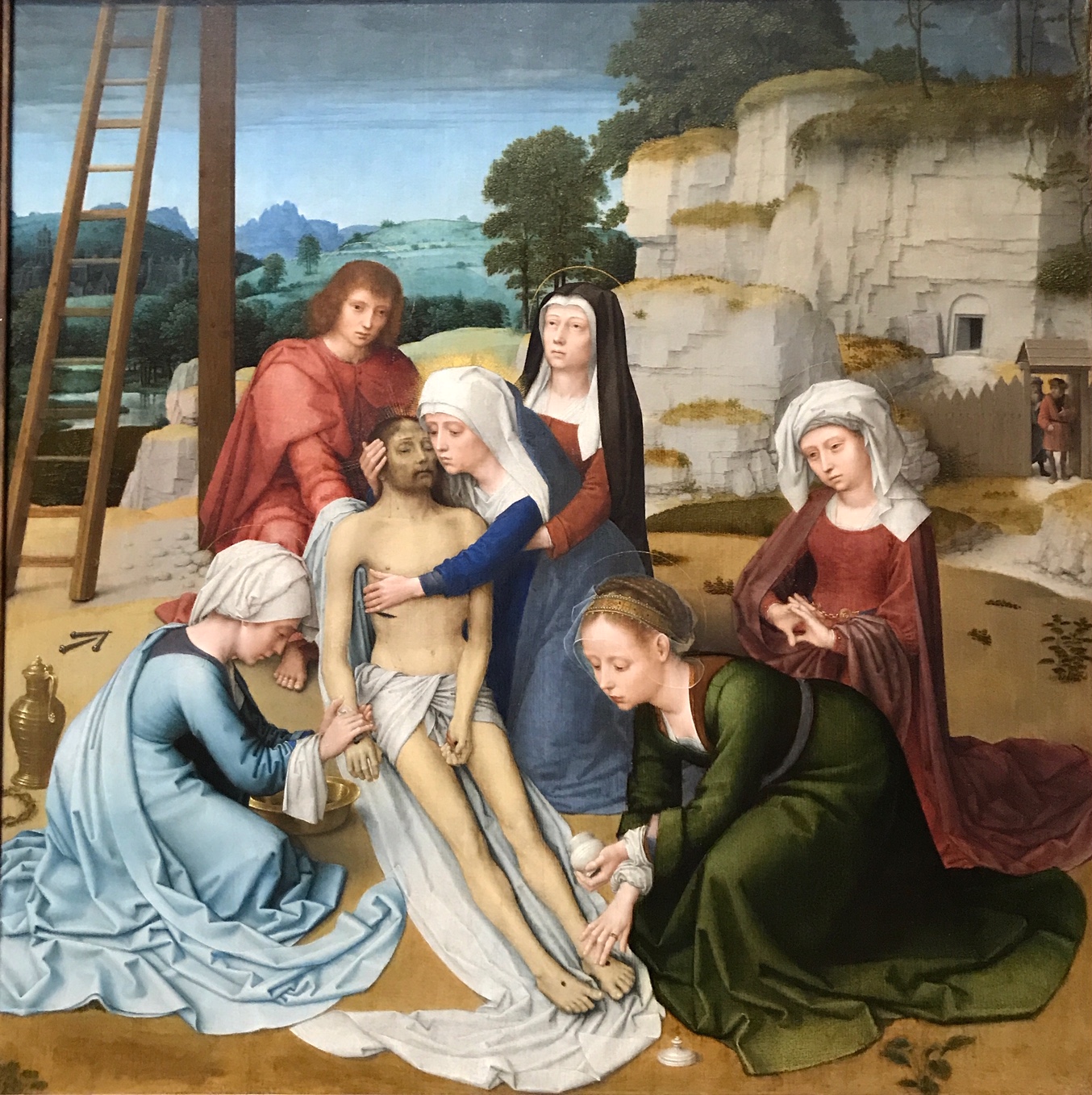 The virtual Museum of the Cross
This painting is in the collection of London's National Gallery. Replicas of Roman crucifixion nails will be available as part of a tactile display at the Museum of the Cross, the first institution dedicated to the diversity of the most powerful and far-reaching symbol in history. After 10 years of preparation, the museum was almost ready to open; then came COVID-19. In the meantime, the virtual museum has an Instagram account to engage with Aleteia readers and the stories of their own crucifixes: @crossXmuseum