Show children the joy and happiness of a religious vocation through these delightful storybooks.
Priests, monks, and religious sisters are the most recognizable face of the Church, but they make up a tiny minority of it. Less than .15% of Catholics in the United States are members of religious communities, and vocations are declining every year.
They may be few in number, but members of religious communities are absolutely vital to both the Church and the world. I suspect that civilization would have collapsed by now if it weren't for the dedicated, around-the-clock prayers of those in religious life who are praying for our world!
Many Catholic parents, teachers, and catechists would love to introduce young children to the wonderful world of religious vocations and monastic life. We pray for an increase in vocations to religious life, but how can young people discern a vocation if they don't even know what life in a religious community would be like?
As much as we want to show children the joy of a religious vocation, it can be hard to know where to start. Many Catholic children have never even met a member of a religious community, much less visited a convent or monastery.
One easy, approachable introduction is through picture books. Children of all ages can learn from a well-written and enjoyable picture book. These 10 delightful books can help little ones become familiar with the monastic vocation, and have fun doing it!
Launch the slideshow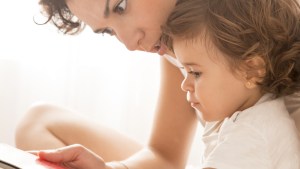 Read more:
These great books make wonderful gifts for Catholic kids
Read more:
When I prayed for vocations, I didn't mean God could have MY daughter!