Queen Elizabeth II's "rock" dies at the age of 99.
Buckingham Palace announced today, April 9, the death of HRH Prince Philip, Duke of Edinburgh, husband and consort to Queen Elizabeth II.
The 99-year-old passed away at Windsor Castle this morning. Although throughout his life he had numerous titles and ranks bestowed upon him, he was most importantly a father of four, grandfather to eight, great-grandfather to 10, and a "rock" to his wife Elizabeth
It is with deep sorrow that Her Majesty The Queen has announced the death of her beloved husband, His Royal Highness The Prince Philip, Duke of Edinburgh.

His Royal Highness passed away peacefully this morning at Windsor Castle. pic.twitter.com/XOIDQqlFPn

— The Royal Family (@RoyalFamily) April 9, 2021
Born in 1921, Prince Philip was the longest serving consort to a king or queen of England. He carried out this duty faithfully, and accompanied his wife on countless public engagements, only retiring from public duty at the age of 96. His devotion to his wife and adopted country remained steadfast throughout their 73 year marriage, despite many rumors of his womanizing. He was often criticized for a frank and insensitive manner, and sometimes misplaced humor, but the prince was fundamentally a no-nonsense man of loyalty.
As Buckingham Palace prepares for a fitting send off, the royal family, along with the nation, will no doubt be rallying around the Queen to ensure she has enough support to continue her role as monarch, an unenviable task at the age of 94.
While we'll never really know what happened behind Buckingham Palace's doors while the prince was in residence, here are a few facts about the prince, who'll be remembered for his ram-rod posture, his constant gaffes, but most importantly, as a beloved family man.
11 Things you may not know about the Queen's late husband, Prince Philip…
He and his wife share the same great-great-grandmother — Queen Victoria — making them third cousins.
Born in Greece, the young prince was forced into exile at the age of one, sailing away to safety in a makeshift crib made out of a fruit box.
His mother Princess Alice of Battenberg, was congenitally deaf and at the age of 45 was diagnosed with schizophrenia, which she strongly protested. After being exiled from Greece, the princess joined the Greek Orthodox Church, going on to found a nursing order of Greek Orthodox nuns.
Philip started corresponding with Elizabeth when she was just 13 years old, and the rest is history.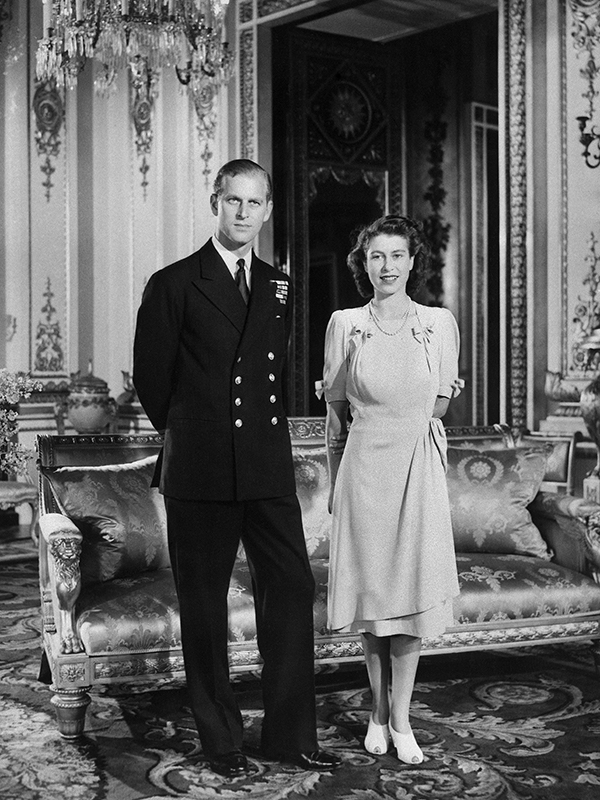 He was an amateur artist, sometimes painting pictures of his wife.
When he retired at the tender age of 96, the Duke had completed 22,219 solo engagements since 1952, the year before his wife's coronation.
Philip had a deep passion for carriage driving, which he shared with his granddaughter, Lady Louise.
On the island of Tanna, Vanuatu some villagers worshiped Prince Philip as a god, seeing him as the son of the ancestral mountain god. They celebrated his birthday as a feast day when he was alive, but it is unsure what will happen now that he has died.
Back in 1962, the prince was filmed flying with the grandfather of his future granddaughter-in-law, the Duchess of Cambridge.
On his 90th birthday, the Queen appointed him as Lord High Admiral of the British Navy, just one rank below her own in recognition of his lifetime devotion to the navy.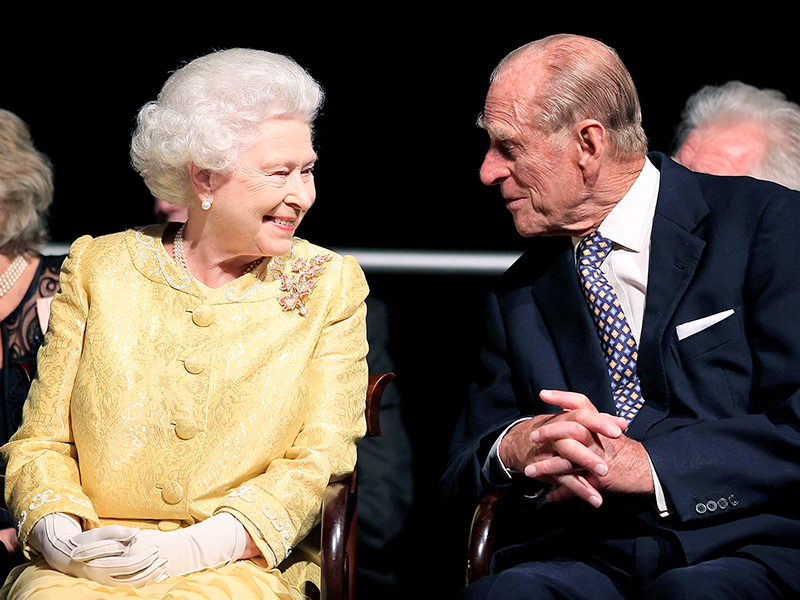 One of his greatest legacies is the Duke of Edinburgh's Award scheme, which has given millions of adolescents the chance to face challenges and achieve their best using various life skills.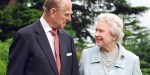 Read more:
12 Lessons from the 71-year-long marriage of Queen Elizabeth II and Prince Philip (Photos)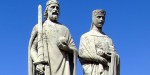 Read more:
4 Royal couples who were saints