Look at these excellent ideas instead!
What can God do in your life with one Bible verse a day?
Subscribe to Aleteia's new service and bring Scripture into your morning:
Just one verse each day.
Click to bring God's word to your inbox
The coronavirus pandemic has changed everyone's life, to a greater or lesser extent. Although they aren't the most gravely affected by the virus, young people have been particularly negatively affected when it comes to their hopes and expectations for the future.
It's harder than ever to get a job; unemployment data in practically every country confirms that access to the labor market for young people has declined alarmingly.
A young adult may now think that his or her dreams have collapsed: working to pay for school, studying at university, or going to live in another city in their own country or abroad are often no longer attainable goals. The world seems frozen.
What can you do if you're a young adult and seem to have no future prospects? How can you turn the situation around?
To begin with, let's say that "the future" is one thing and "the near future" is another. From historical data, pandemics—since vaccines have been known—have a range of around 5 years from the time they originate and spread until we learn to manage them with the applicable vaccine. In our case, science has already provided vaccines in record time, so now it's a matter of ensuring that these means are put in place to protect the health of the population in every area of the planet.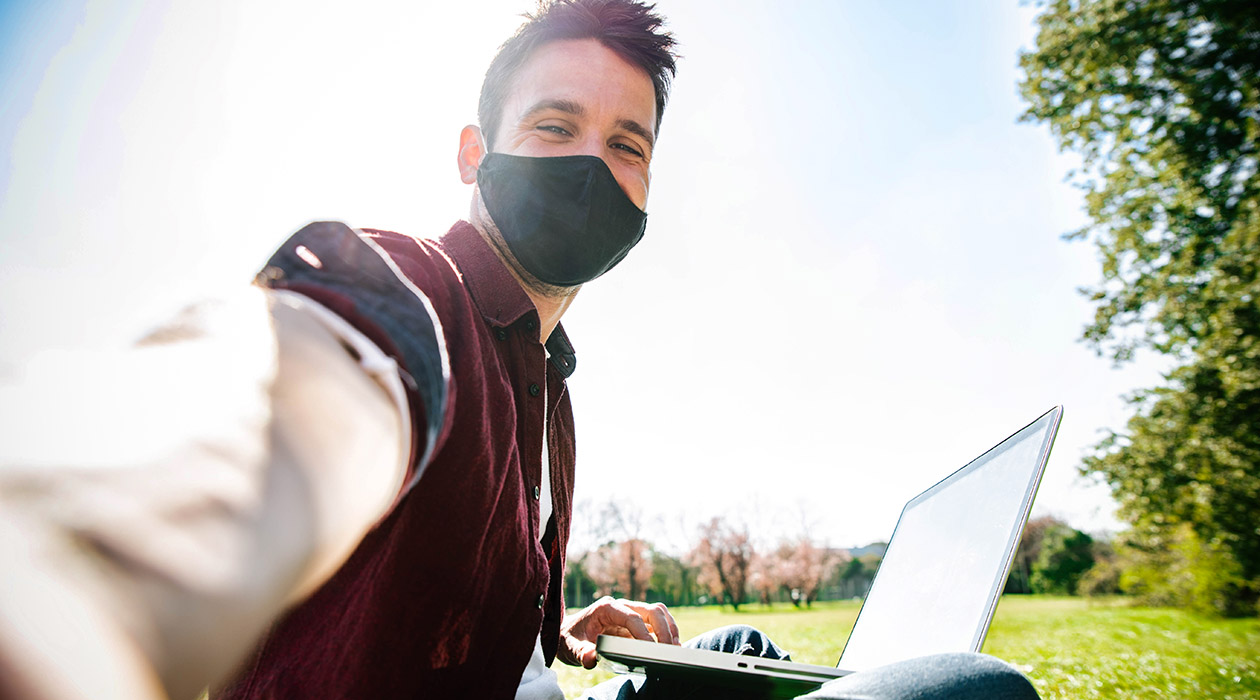 Despite the pandemic, your future has not collapsed, but is yet to be written.
This need not be lost time
In the meantime, this period doesn't have to be lost time for young adults. In the history of mankind, many geniuses have turned these situations of external "slowdown" into a moment of inner growth that would later bear fruit.
A novel of world literature written in "confinement"
The British writer Mary Shelley, for example, wrote Frankenstein at the age of 19 as a result of a situation similar to confinement from a pandemic.
It was the summer of 1816 and she was among the friends of Lord Byron, who had gathered for vacation at Villa Diodati in Switzerland. They couldn't spend much time outdoors, contrary to what they had expected, because it was an atypical summer: in fact, that year is called "the year without a summer." Mount Tambora in Sumbawa, in the Dutch East Indies, had erupted. The ashes suspended in the air blocked the sun, causing darkness and a drop in temperatures that was felt around the world. It was a cold summer with ashy rain, so the group of writers had to "kill time" somehow inside the lodge.
One night, Lord Byron proposed to his guests that they each write a horror story. That's how Mary Shelley created Frankenstein. Two centuries later, the novel is still on the list of essential world literature.
Held back by illness
In life, there can also be confinements caused by illnesses that force us to stay in bed for a long time or that slow us down because they require lengthy rehabilitation. COVID-19 and its sequelae have affected people of all ages, including the young, resulting in prolonged respiratory or mental health problems, for example.
In this case, we can learn a great lesson from the example of what happened to the architect Antoni Gaudí, the genius responsible for the basilica of the Sagrada Familia in Barcelona. Gaudí suffered from minor rheumatism. This forced him to stay in bed for a long time and even prevented him from going to school. However, his convalescence made him mature, taught him to contemplate nature in a different way than a "normal" boy of his age would have done, and helped him deepen his faith. His world-famous architectural work is the fruit of this apparent "hiatus."
Ideas for a new perspective
Don't let confinement make you think you've run out of opportunities in life. If the dreams you had can't be fulfilled (at least for now), make the most of the situation at hand. Here are some ideas to make your time fruitful:
Sign up as a volunteer. Even during the pandemic, there are ways to serve others. Giving to others is the best way to spend your time and will give you the opportunity to do something for society at a time when it's especially needed. It will help you forget your problems and focus on what's important.
Take the opportunity to study. Beyond the studies that you may be doing for the academic year, take a look at online courses about some specialization, your hobby or an area of interest that you haven't explored yet.
Learn a language. Even if for the moment you can't travel or further your studies in another country, take the opportunity to learn languages: Spanish, German, Chinese … Why not? It'll allow you to learn about other cultures and open up possibilities in your own future career.
Give yourself time to "grow inside." Our external activities may be reduced, but nothing can force us to stop inner activity. It's a good time to enrich yourself with spiritual reading, prayer, and (if possible under current regulations) the sacraments. This will give solidity to your roots as a person and will make you stronger.
Don't lose sight of the last sentence of the Gospel of St. Matthew, because this message of Jesus is valid for every day of our life: "And I will always be with you until the end of the world" (Mt 28:20). Whatever happens, God is with us. He will never abandon us.
Read more:
5 Ways to connect with others during the pandemic