In light of the singer's passing, here's a reminder of her faith and gratitude that were an inspiration to us all.


We were sad to hear of the passing of Nightbirde, whose performance on the reality show America's Got Talent moved us all. It wasn't just for her beautiful song "It's OK," but her contagious joy, faith, and love of life were even more remarkable.
The singer, whose real name was Jane Marczweski, was given just a 2% chance of surviving her battle with cancer. Yet in her performance and in her writing we saw how her faith in God filled her with hope — not necessarily the hope of living a long life, but of developing a deep and everlasting relationship with God.
The depth of her spirituality is refreshing. She talked of her pain, her anger, but most importantly her vision of God permanently by her side. As she shared her inner most thoughts as she battled cancer, she invited each of us to draw closer to our Heavenly Father, to feel joy and gratitude, but most of all, to live in hope.
So in remembrance of a most courageous woman, here are some of her most inspirational quotes, encouraging us to embrace life and all it has to offer.
Rest in peace, Nightbirde, your earthly journey has been an inspiration to us all.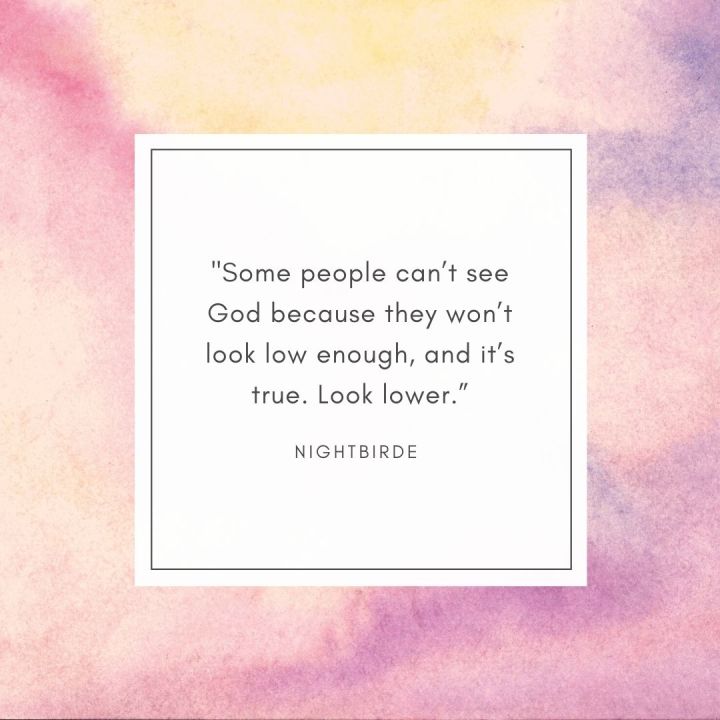 Launch the slideshow