These digital gifts are guaranteed to be here in time for Christmas!
It's getting closer to Christmas and gifts bought now might not arrive in time for the holiday. Luckily, there are some great gifts that don't require shipping that Catholics in your life will love. 
Check out these 5 gifts that are really helpful and inspirational. Best of all, you can buy them right now and no shipping time is required!
Hallow App – $8.99/month or $59.99/year
Photos Courtesy of Hallow, Inc.
Hallow is the No. 1 Catholic prayer and meditation app. It's an ideal gift for any Catholic friend or family member.
The numbers don't lie: Hallow recently surpassed 1 million downloads and 25 million prayers completed, with more than 35,000 five-star reviews. It's the most downloaded and used Catholic app in the world. 
You'll probably recognize the names of the phenomenal faith leaders who lead prayers and meditations on Hallow. They include Bishop Robert Barron, Fr. Mike Schmitz, Dr. Scott Hahn, Leah Darrow, Sister Miriam James Heidland, Fr. Mark-Mary, Fr. Josh Johnson, Matt Fradd, Jonathan Roumie, David Henrie, Emily Wilson, Chris Stefanick, Bobby & Jackie Angel, and many more. 
Hallow is a gift that's just about guaranteed to bring peace, calm, and meditative prayer into your loved one's life. Who couldn't use more of those? It just might be the best gift you could give.
Word on Fire Digital – $19.95/month or $199.95/year
Explore the richness of the Catholic tradition with Bishop Robert Barron's gorgeous video series. Word on Fire Digital is a streaming subscription to all of his video programs. It's perfect for the Catholic intellectual in your life!
Travel around the world and explore the goodness, truth, and beauty of the Catholic Faith through the Catholicism or Pivotal Players series, or dive deeper with programs on theology and the Bible. There's so much profound and educational content here to discover and appreciate.
FORMED Subscription – $9.99/month or $100/year
FORMED is a streaming service for great Catholic content, offering thousands of movies, children's programs, ebooks, audio content, Bible studies, documentaries, and more. It's a wonderful resource for your loved one to learn and grow in their faith in an accessible, enjoyable way!
Magnificat Subscription with App – $47.00/year (other pricing options available)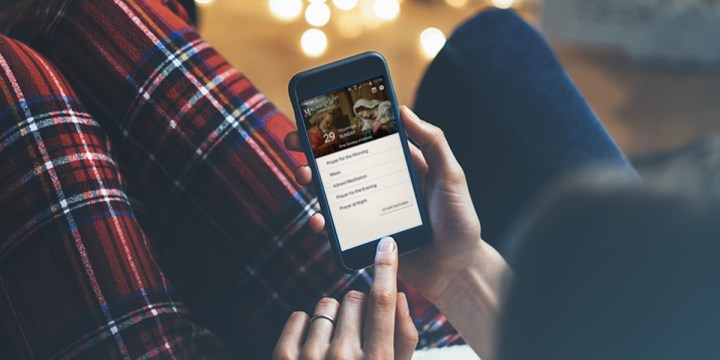 Shutterstock
Magnificat is a monthly publication that brings the treasures of Catholic prayer and tradition to your doorstep. It's a spiritual guide to help readers grow and develop spiritually, and can be used to follow daily Mass and can also be read at home or anywhere. 
Coming in a convenient, pocket-sized format, Magnificat offers beautiful prayers for morning and evening drawn from the Liturgy of the Hours, the daily Mass readings, meditations written by spiritual giants of the Church and contemporary authors, essays on the lives of the saints, and articles about masterpieces of sacred art.
Best of all, the subscription automatically includes free access to the Magnificat App (registration is needed for access). Presented in a day-by-day format, the Magnificat App offers a treasury of beautiful prayers. This is such a wonderful gift for anyone trying to follow the liturgical year and grow closer to Christ!
Universalis App – $0.99 per month or $11.99/year (other options available)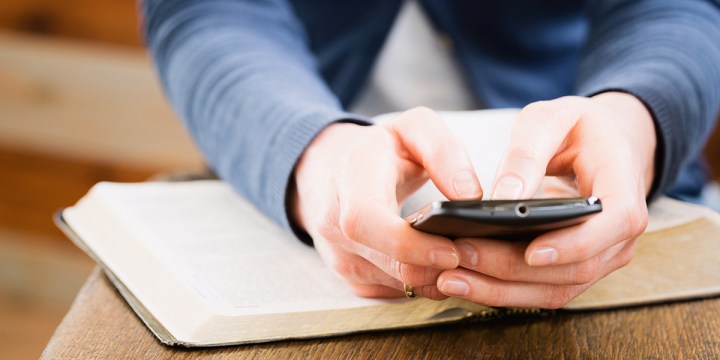 ptnphoto | Shutterstock
Simple and easy to use, Universalis is the perfect gift for someone who wants to follow along with the Mass readings and the liturgical calendar without any bells and whistles. It's straightforward and beautifully designed, and covers all your bases. The app includes access to the following:
The Catholic liturgical calendar for every year
Daily information and meditations on the saints and feasts of the day 
Lectio Divina for meditating on the day's Gospel. 
Readings at Mass
The Order of Mass for each day
The full Liturgy of the Hours
The Angelus
The sung Salve Regina and Compline
Alarms to remind you to pray
And lots more!
Affordable and very user friendly, Universalis is a gift your loved one will treasure.