A beautiful act of kindness helped many families stuck in their cars overnight.


Car journeys with kids can be a very stressful part of parenting. Mix in a snow storm and being stranded in your vehicle for more than 24 hours, and you'd be lucky to all get out of your car in one piece!
Thankfully, when a snowstorm left hundreds of drivers and passengers stuck in their cars overnight on the I-95 in Virginia between Monday and Tuesday this week, the generosity of a bread company helped keep many families fed.
According to a Facebook post by Casey Holihan Noe:
After almost 21 hours of being stuck on 95 South, sleeping here over night, not having access to food or water, and all of the nearest towns being out of power we were tired, frustrated, and hungry. Many of the people stuck out here had small children, were elderly, had pets in the car, and hadn't eaten in almost a whole day."
The experience of being stuck in a car and not knowing when you were going to be rescued, would have been extremely stressful. Fortunately some people were able to spot help at hand, as Noe continues:
We reached out to Schmidt Baking Company and begged them to open their truck that was stuck out here with us. We didn't think it would actually work, but less then 20 minutes later we got an incredible surprise. We received a personal call from the owner of the company Chuck who contacted the driver. This driver Ron Hill opened the back of the truck and with the help of some people close by passed out bread to more than 50 cars who were all incredibly thankful."


It is wonderful to see how people come together to help others in difficult times, and it is this sort of news we need to remember when life becomes overwhelming.
While these drivers and passengers were able to experience such generosity, the recent snow storm reminds us how important it is to be prepared for long journeys that don't always go according to plan, especially with kids in tow. So take a look at this useful slideshow to keep safe and sane during long hours on the road: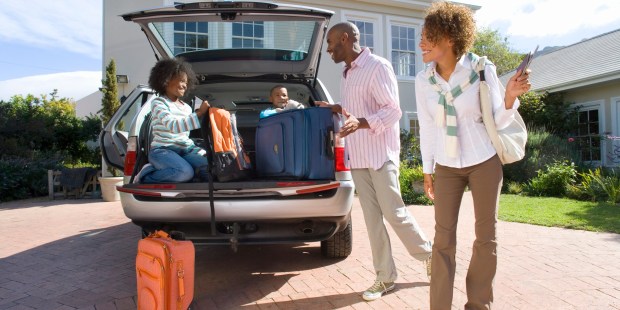 Launch the slideshow