One of the most fascinating sites in Rome is the perfect place to learn the deep, beautiful history of Catholic faith.
Need an idea for Lenten almsgiving?
Help us spread faith on the internet. Would you consider donating just $10, so we can continue creating free, uplifting content?
Make a Lenten donation here
The Basilica of San Clemente is one of the most jaw-dropping historic sites in Rome: It consists of three churches built directly on top of each other, going deep into the ground, with the oldest structure originating in ancient Rome.
The fascinating site tells the story of a sturdy and deep-seated faith foundation going back millenia. That makes it the perfect setting to learn about and understand the history of Catholic faith.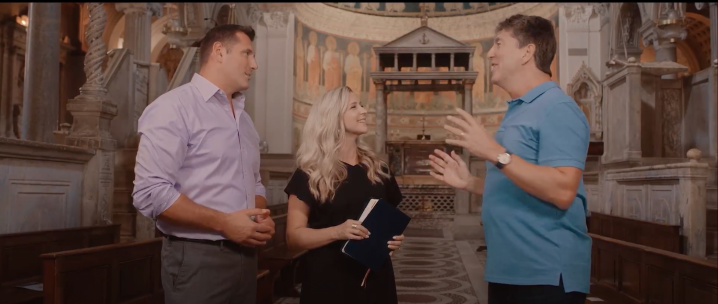 Ascension Press
A new faith study captures this foundation perfectly. What We Believe: The Beauty of the Catholic Faith, from Ascension Press, was filmed partly in the Basilica of San Clemente, and it elegantly presents the strong, deep roots of Catholic faith. 
What We Believe is the work of Marcellino D'Ambrosio and Andrew and Sarah Swafford. It includes both a 10-session video course and an excellent book by the same name. It's ideal for parish groups, school groups, and anyone wanting to dive deeper into their faith.
I had the chance to catch up with course creator Marcellino D'Ambrosio. Here's our conversation, including the perfect symbolism of filming at the Basilica of San Clemente.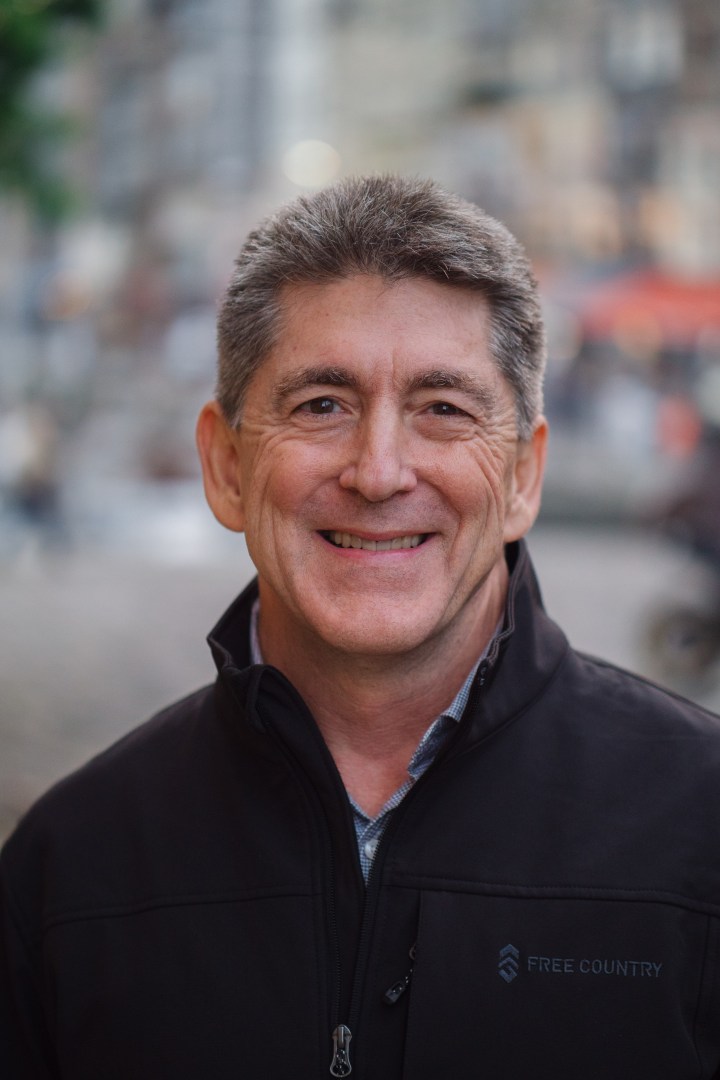 Ascension Press
What inspired you to create the course (and book)? 
Most people, even Catholics, think of "Catholicism" as an "ism," a belief system and a code of ethics taught by an impersonal institution. This course corrects that misconception. 
The beliefs and commandments are put in their proper context—a living relationship with Jesus Christ who shares with us everything—his Father, his mother, his Holy Spirit, his inheritance, his righteousness, his entire family that stretches back thousands of years and upward to heaven. 
The course indeed lays out the Catholic faith as the immeasurably rich treasury of Christ that is beautiful, liberating, and empowering.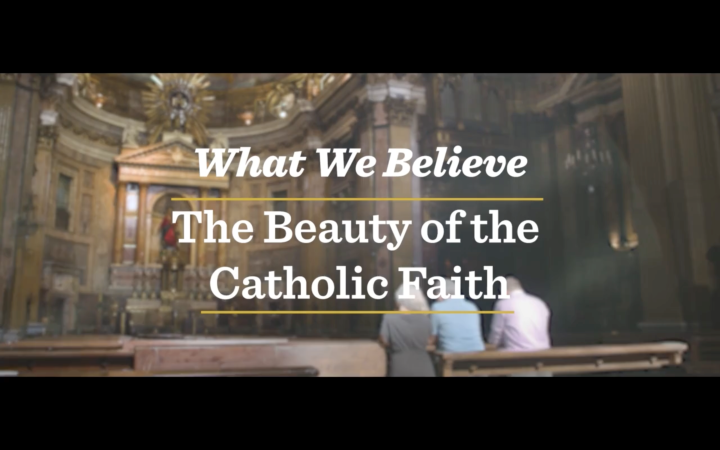 Ascension Press
Who is the course intended for?  
This study was developed to be relevant to a broad range of people. It is flexible enough to be run as a 10-week study for those Catholics who are already hungry to know more about their faith. It would also be perfect for non-Catholic Christians who are curious about what Catholics believe.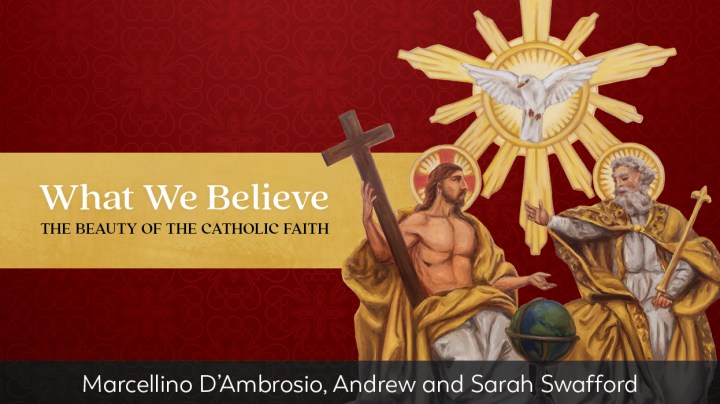 But the videos and/or the paperback book can be shared with those who are "nones" or from another, non-Christian, even atheist background.  In fact the book is a great evangelistic give-away tool!
Why did you film at the Basilica of San Clemente?  
I first went to Rome as a teen—my visit to San Clemente at that time made as profound an impact upon me as my visit to St. Peter's Basilica. The Swaffords had a similar experience when they first visited this church.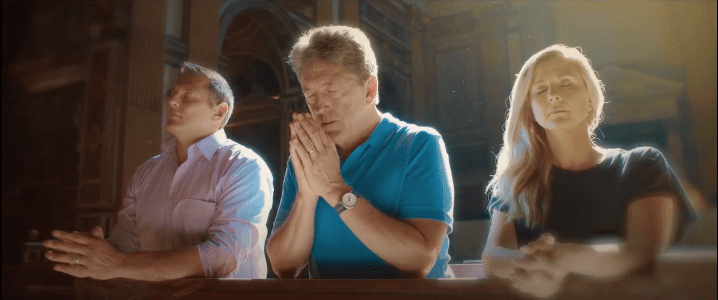 Ascension Press
There you feel our bond with the Christian community that met here in the 1st century, very possibly in the home of St. Clement, the third successor of St. Peter. Nearby are the Colosseum and the arenas where martyrs died for their faith.
What does this location reveal about the history of the Church, and the message of your book and course? 
For centuries, the Church of San Clemente was the gorgeous 12th-century church one entered from the street.  But excavations in the 19th century uncovered a 4th-century basilica, and still deeper was discovered a real treasure—a 1st-century house church that Christians risked their lives to attend. Our study digs deep into the heritage of our church to uncover such treasures that connect us to our past and equip us for the future.