William Haag's friendly and sincere approach is slowly changing the heart of an abortion provider.
William Haag has a curious mix of accents: sometimes he sounds like an American speaking Andalusian Spanish, and other times like an Andalusian telling a joke in English. What doesn't change is his charisma and friendliness, the warmth that characterizes him, and the transparency of his gaze.
Perhaps that's why the director of the abortion center in Spain, in front of which William has been praying for years, was shocked the first day Haag said good morning to him when he saw him enter the abortion clinic. He was much more surprised, of course, when a colleague of Haag told him afterwards, "Hello, my name is Fernando, and I'm your friend for whatever you need," while holding a sign that read, "We pray for you and your baby."
Today, five years after that first meeting, that abortion provider has become William's friend, talks about God with him, tells him that he is "less of an atheist than before we met," and is "the one who brings up the subject of abortion when we go to dinner together."
Thanks to their relationship, "and although he says that for him it means losing clients, he has agreed to show an ultrasound of the baby to pregnant women who go for an abortion, which makes many of them change their mind, and he even calls us to help women with problems when they are doubting between having an abortion or going ahead with the pregnancy," William tells Aleteia. "And the number of weeks at which he says life begins is getting lower and lower!" he says with a broad smile.
William Haag is part of the 40 Days for Life (40 Días por la Vida, or 40DPV) movement, which has just started a new prayer campaign in front of abortion centers around the world, with the sole objective of peacefully ending the scourge of abortion.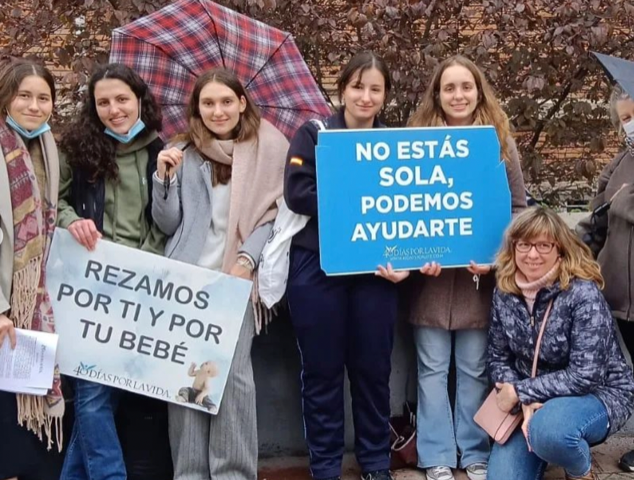 This campaign is, moreover, the first to be held in Spain after the reform of the abortion law, which defines it "harassment" to pray in the street to defend life.
242 Converted abortionists
This legal reform has gone hand-in-hand with several media campaigns that try to portray pro-lifers as violent harassers of women. However, the reality is that in many cases it's the abortion center workers who insult and harass 40DPV members when they pray in the street.
Therefore, William points out that "feeling rejection towards those who commit abortions and treat us badly is natural, but the super-natural thing to do is to look at them with love. That's what we're called to do, and for that we need all the spiritual help we can get. Loving abortionists is the decisive step, and the one we often lack, in the pro-life struggle," he explains.
And he adds a revealing fact: "In 20 years of 40 DPV campaigns around the world, at least 242 workers in the abortion industry have become pro-life and have ceased their activity. Some are even leading our local campaigns today – and your local abortionist could be the next abortionist to convert!"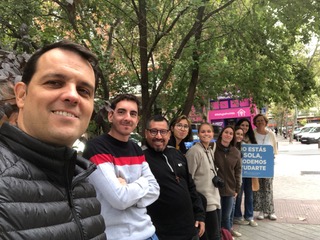 Julián Lozano.
Loving abortionists
From his experience, William knows that "in order to love an abortionist, the first thing you have to do is pray for him." In fact, praying for abortion workers is one of the keys to 40DPV.
However, he clarifies, "We don't pray because we want to 'win' a battle against them, but because we truly desire their good."
"Loving abortionists," he adds with a smile, "is a spiritual checkmate: we give up any personal or collective success just to seek the good of those people, even though later it will in fact bring much more good in the form of babies who will be saved from abortion."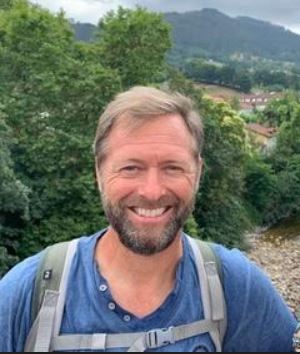 Photo courtesy of William Haag
Indeed, babies have been born thanks to the abortionist at William's local abortion center having sent women to William with doubts, asking him to help them.
"Too often, we 40DPV volunteers are the only pro-life people in the environment of pregnant women and abortion workers, and we need to be an example: to show them that we are normal, that we are not aggressive, not crazy, not activists; that we are their neighbors, people they can count on if they need us. And because we don't need to hide what we do, our relationship with them isn't superficial, but sincere."
Having dinner with someone who has aborted around 30,000 babies
This sincerity gives rise to countless interesting anecdotes, such as, for example, the fact that the workers at the abortion clinic in front of which William prays have on four occasions defended the 40DPV volunteers before the police, after some neighbors falsely accused them of harassing women.
"It's difficult to understand the mentality of abortionists, so we must go little by little, without judging them and only with the guidance of the Holy Spirit. Because when I have dinner with my friend the abortionist, I am talking to a person who in 30 years has aborted around 30,000 babies. One person told me that my friend could be considered a mass murderer. So of course we don't have the right words to convince him of anything! That's exactly why we need the guidance of the Holy Spirit," he adds.
He concludes: "If you want to close an abortion center somewhere, the conversion of the abortionists is necessary. We need patience and courage to say 'hello,' to greet them every day, to engage in friendly conversation and even have a beer … Ending abortion and loving abortionists are actions that can only come from the Holy Spirit, and that is why we must ask him to help us choose to love the abortionist. That is when the Lord will grant us the fruits of our labor."
If you want to sign up for the 40 Days for Life campaign in any city in Spain, or support it with your prayer from America, visit the website.