"I was too timid to ask Ben directly what his sacrifices meant, but I slowly began reading and learning about the Catholic faith on my own."
Need an idea for Lenten almsgiving?
Help us spread faith on the internet. Would you consider donating just $10, so we can continue creating free, uplifting content?
Make a Lenten donation here
Each year as we begin our Lenten journeys, we tend to have a heightened sense of our Catholic identity. We mark our forehead with ashes, fast, and abstain from eating meat. We increase our prayer and almsgiving.
During Lent we also typically have a heightened awareness of our duty to spread the message of the Gospel. But what brings meaning to these sacrifices? These sacrifices have meaning when they are done out of love for God and neighbor. When we do these things out of Love we allow the Grace of God to enter the hearts of others in ways we never would have imagined.
Just after college I was working as a manager at a small mom-and-pop fast food restaurant. Ben was a graduate student who came in to eat every day. And I mean every day, without missing a beat. His order was always the same: five chicken tenders, fries, Texas toast, potato salad, extra dipping sauce, and a sweet iced tea. Every employee had his order memorized to the point we didn't even ask for his order; we simply wrote his name on a sheet of paper and hung it up for the kitchen to make.
One Friday, as Ben walked in, I yelled out to the kitchen, "Ben's here!" so they could begin preparing his usual order. Ben quickly put his hands up saying: "No, no. Not the usual today. Today I'll have a grilled cheese sandwich, fries, and a water." I curiously asked him why he had changed his order. He simply said, "I'm Catholic and it's Lent, we don't eat meat on Fridays." I was hooked.
At that point in my life I was not yet Catholic, I didn't go to church on Sundays, and I didn't pray. I believed in God but never really thought of Him. The only idea of sacrifice I had was the sacrifice of working hard at my job to earn more money. I saw Ben's sacrifice as a sacrifice out of love for God.
I was too timid to ask Ben directly what his sacrifices meant, but I slowly began reading and learning about the Catholic faith on my own. I would lie in bed at night staring at the ceiling desiring to pray, but not knowing how.
Several months later I began reading apologetics about Mary and somehow wound up discovering the Catholic teaching on the Real Presence in the Eucharist. I was dumbfounded. I did not sleep that evening. I stayed up all night learning about the Catholic faith. By the time the sun had risen the next morning I knew I had to become a Catholic because it was the Truth. Soon after, I entered RCIA and was received into the Catholic Church.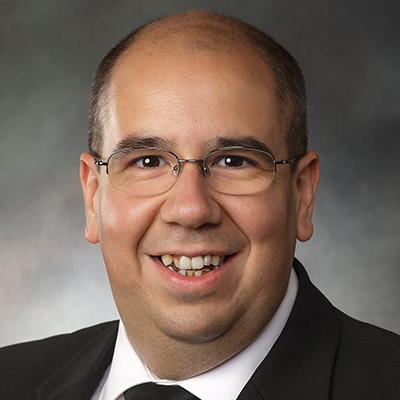 Courtesy of Michael Rhodes
Ben's simple Lenten sacrifice opened my heart up to receive the Grace of God and has moved me to dedicate every sacrifice I make to God, rather than to myself. A few years ago I left my job at the restaurant in order to enter seminary formation to become a diocesan priest for the Diocese of Austin, Texas.
Because of Ben's witness I have been blessed to spread the Gospel to countless others. May each of us never underestimate the way the Grace of God works in us and through us to bring others to Himself.