Auschwitz was hell on earth, but there were also angels there. Among them was an Austrian nurse, Maria Stromberger, who had volunteered to work in the concentration camp.
Maria Stromberger was born in March 1898 in Carinthia, Austria. After graduating from school, she began working as a nurse. She was first employed at a hospital in Bregenz, and after the outbreak of war moved to Heidelberg. From there, in July 1942, she was posted to work at the infectious disease hospital in Königshütte (now Chorzow, Poland).
At this facility, the nurse cared for two former Auschwitz prisoners,who spoke of their experiences at the camp. She could not believe that German soldiers were capable of such cruel things. Consequently, Maria found employment at a small infirmary for SS soldiers at the camp, to find out the truth for herself.
In October 1942, Maria Stromberger volunteered to work at the main hospital in the Auschwitz concentration camp. The Nazis forbade her to have any conversations with inmates, and she was also forbidden to help prisoners. The punishment for violating these orders was death. However, Stromberger decided to hold on to her humanity, even in as evil a place as Auschwitz.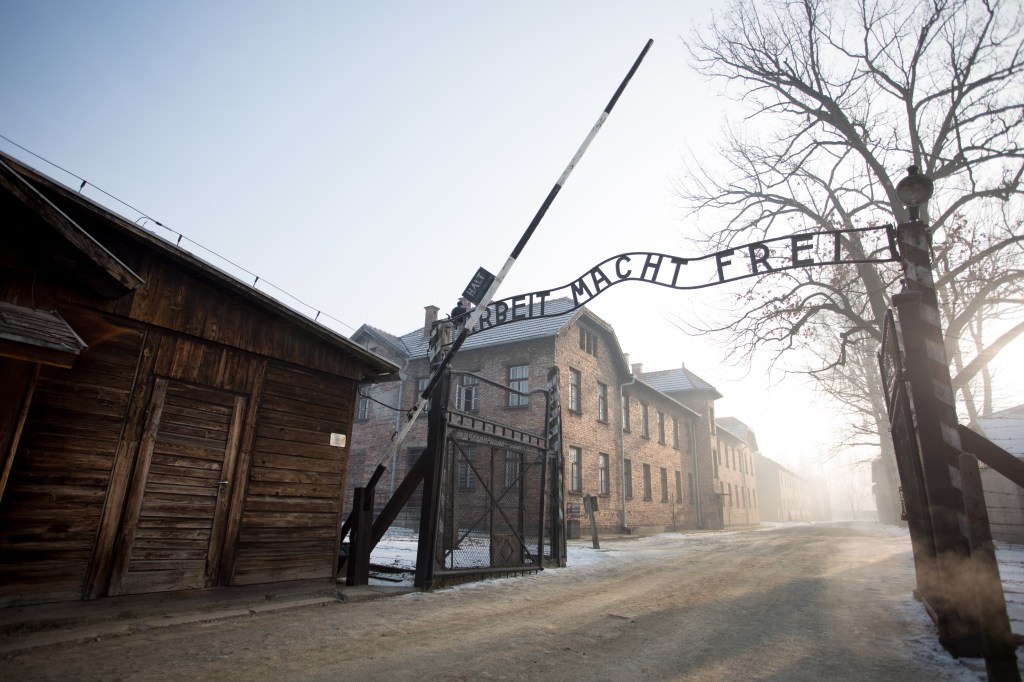 By Grabowski Foto | Shutterstock
"She saved me from death a dozen times."
Upon arrival, the nurse could see that the patients' stories were not exaggerated. Maria saw the bodies of people hanging on the wires surrounding the camp. She witnessed prisoners being shot. The traumatic experience convinced her to help the inmates.
Maria not only provided them with basic medical care, but also smuggled in food rations. One of her superiors reprimanded her for "treating prisoners too humanely." The soldiers insisted that the people in the camp were criminals and enemies of the German state, and that Maria should not give them any help or show them any respect.
"She saved me from death a dozen times, or at least from punishment and the bunker, which, by the way, could also have ended in death," said Edward Pyś, prisoner No. 379, in an interview with the Polish news site nowiny24.
The inmates regarded Maria with increasing trust. She even became a liaison between the Camp Resistance Group and the Polish underground. With great courage, determination and responsibility, she passed materials and information to the outside world. She treated this task as her duty and an expression of loyalty to moral standards.
According to some witnesses, Maria managed to carry two archival books out of the camp, even before the camp was liberated. Such documentation was important to show the details of the Nazi crimes.
Helping people is a moral duty
After the war ended, Stromberger was arrested and imprisoned. It was alleged that she had killed people in Auschwitz with phenol.
"I feel so exhausted and empty, without joy. It seems to me that I exhausted my entire supply of love in Auschwitz. I have fulfilled my goal. What else can I do?" she wrote in a letter to Edward Pyś.
In further correspondence, she wrote, "It was my moral duty to help the suffering, who, furthermore, were put in such a situation by my nation. (…) Oh, it was so little of what I could do in this sea of blood and tears. Who could do anything to help here at all! I could only cry, and the prisoners comforted me."
As a result of the intervention of former Auschwitz prisoners, Maria was released. She was also cleared of the charges.
In April 1947, Maria went back to Poland. She took part in the trial of the camp's management personnel, including Commandant Rudolf Höss. Stromberger died on May 18, 1957 in Austria at the age of 59.
Sources: Jaromir Kwiatkowski "Maria Stromberger – Anioł z Auschwitz", www.nowiny24.pl; warhist.pl; institutepolski.pl.