Gabriella Gambino, undersecretary of the dicastery for the Laity, Family and Life, talks about the attention the Church must give to couples before and after their marriage.
After the two synodal assemblies on the family held at the start of Pope Francis' pontificate, and his 2016 apostolic exhortation Amoris Laetitia, the Vatican is seeking to promote new practices in ministry to couples.
With this in mind, the document Catechumenal Pathways for Married Life was published in June 2022. The text presents numerous proposals to encourage parishes and Christian movements to accompany couples in their preparation for marriage and in the unfolding of their married life, in a dynamic of fidelity and openness to life.
The Family Global Compact, published in May 2023, further broadens this effort, emphasizing the formation of couples and their Christian witness in pluralistic and sometimes indifferent societies.
In this context, iMedia interviewed Gabriella Gambino, undersecretary of the Dicastery for Laity, Family, and Life.
Is accompanying couples before and after marriage a new pastoral practice in the history of the Church? 
Gabriella Gambino: In itself, pastoral accompaniment of the celebration of marriage and helping spouses to lead a Christian life was already provided for in the Code of Canon Law. 

As a "pastoral practice," however, it has only recently become established. In his exhortation Amoris Laetitia, Pope Francis invites the Church to reconsider with care and attention the journey of couples seeking to live the sacrament of marriage. Echoing Familiaris Consortio – an apostolic exhortation published by John Paul II in 1981 – the Pope sees this practice as a key to helping new generations understand what families used to 'normally' try to pass on to their children: the importance and significance of getting married and starting a family.

The long-term accompaniment of couples was not a necessity imposed on the Church's attention, as it occurred spontaneously in the daily life of families and Christian communities. Today, secularization and anthropological and cultural challenges influence our children's vision of marriage and the family. Hence we are obliged, as a Church, to work differently at the pastoral level, offering specific accompaniment both before and after marriage.

pink panda

Above all, we need a different kind of proclamation, centered on the need to make people understand that marriage is a real vocation, like the priesthood. Adequate discernment is required before marriage, but also afterwards, to accompany spouses through all the stages of married life. We can no longer prepare couples solely for the celebration of the rite, but must accompany them in their married life.

Only in this way can we reduce the high number of marriages that are still celebrated today with lack of consent, and which turn out to be null and void. It's also about helping young people, who would otherwise choose to live together, to discover the beauty of a vocation, and about supporting spouses in the sacrament, preventing them from separating after a few years. We must take care of spouses, just as we take care of priests and their vocation throughout their lives. 
Can John Paul II be said to have brought a new perspective to Catholic thinking on the beauty of human sexuality?
Gambino: St. John Paul II certainly highlighted the beauty of human sexuality by revealing its "principle," i.e. the creation of man and woman in their sexual difference and complementarity, willed by God as something "very good" (cf. Gen 1:31). His magisterium is not new, however, in that it gives concrete form to some of the reflections that have developed within and since the Second Vatican Council. 

The Church moves through history looking at the needs of the people of God as she goes along. She attempts to provide answers, manifesting through her Magisterium what, from time to time, is most necessary for the care of the souls of the faithful, in relation to the historical moment and the pastoral needs arising from it. This is why, just as the Council of Trent responded to the need for priestly formation, the Second Vatican Council, by focusing on lay vocations, led to the need to emphasize the centrality and beauty of sexual difference and recognized the sacrament of marriage as a path of sanctification for married couples. The first canonization of a married couple, Louis and Zélie Martin, bears witness to this renewed attention on the part of the Church. 
The long-term formation of couples, particularly at the parish level, has been emphasized both in the Catechumenal Pathways for Married Life and in the recent Family Global Compact. Should the responsibility of priests in accompanying couples be better taken into account — in their initial training in seminaries, but also in their ongoing formation?
Gambino: First of all, I would like to emphasize the complementarity and co-responsibility within the Church between the sacrament of Holy Orders and the sacrament of Matrimony. Both are gifts bestowed by the Lord "for the edification of the people of God." Priests and spouses are called to work together, so that the accompaniment of couples is the responsibility not only of priests, but also of spouses. It is to this end that spouses should have roles and responsibilities on pastoral teams dedicated to the accompaniment of the sacrament of marriage. 

Having said this, it's certainly necessary to ensure ongoing and adequate formation of spouses and priests, as envisaged in the Catechumenal Pathways for Married Life. Both in seminaries and in formation courses for the laity, it's necessary to go deeper into the meaning of the sacrament of marriage and of thanksgiving.

I would also stress the need for seminarians to have experience of family ministry in parishes and communities right from the seminary. It's not enough to study the sacrament of marriage in theory to be able to adequately accompany young people, engaged couples, and married couples. The lack of training on the one hand and of pastoral practice on the other is one of the reasons why very few couples are accompanied spiritually today.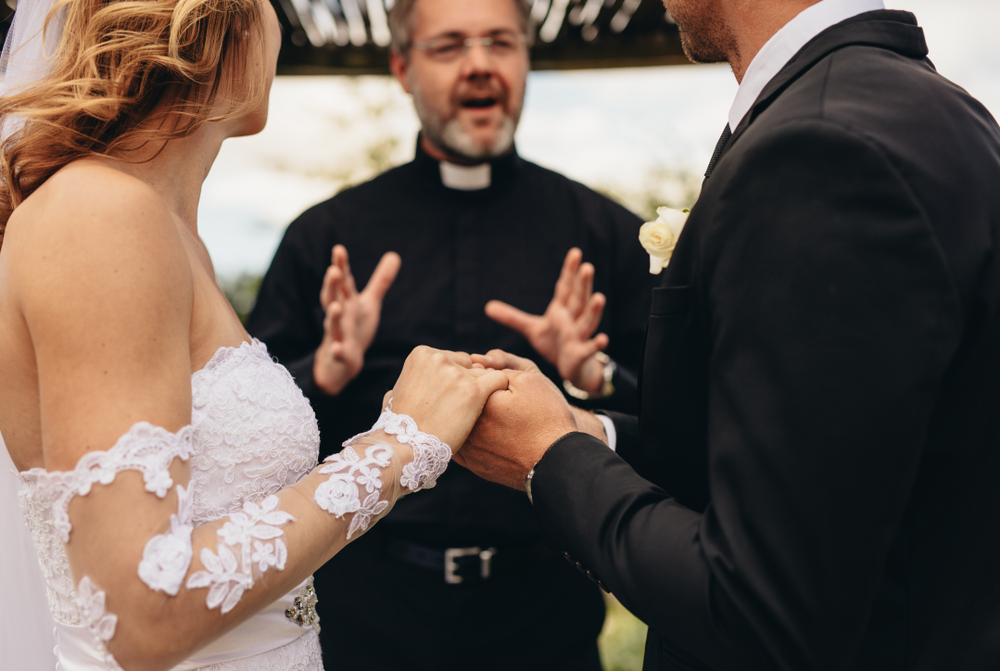 Jacob Lund | Shutterstock
Numerous studies show that more and more young people are afraid of commitment. Can the introduction of a "marriage catechumenate" be seen as a response to a spiritual and anthropological crisis, as well as to the risk of demographic collapse in certain regions of the world? 
Gambino: The "marriage catechumenate" is proposed as a "long-term remedy" to the cause of what you have called a "spiritual crisis" and an "anthropological crisis." It offers a Christian vision of marriage as a vocation, which must first be explicitly presented to children. In fact, the catechumenate — as a path of accompaniment from childhood onwards — also provides for greater pastoral attention to the education of children and young people in sexuality and affectivity.

There's an urgent need to promote and disseminate programs that already exist but are little known, to help parents and educators accompany children in the development of a healthier, balanced, and serene sexuality, clearly inscribed in a conjugal horizon and open to life. Young people must be able to discover, through the witness of Christian couples, that welcoming life in marriage is the greatest gift they can receive.

The fear of having children at what is considered "the wrong time" for economic, social, or cultural reasons, and recourse to abortion and contraceptive practices, must be confronted by an integral formation of young people. It must form them on the one hand in respect for the truth of human sexuality, and on the other in respect for all human life from the moment of conception. 

In the Catechumenal Pathways for Married Life, we read, "Chastity teaches engaged couples the times and ways of true, gentle, and generous love, and prepares them for the authentic gift of self to be lived out during a lifetime of marriage." How can this notion be understood in a culture that values the concept of immediate pleasure? 

Being chaste does not mean being deprived of something; on the contrary, it's the highest expression of our freedom from any kind of conditioning. The Catechumenal Pathways for Married Life states, "Chastity, indeed, is the privileged path to learn to respect the individuality and dignity of others, without subordinating them to one's own desires." It also indicates that "chastity should be presented as an authentic 'ally of love,' not as its negation."

A passage from Patris corde (Pope Francis' apostolic letter on St. Joseph, published in 2020, Ed.) gives us a clear understanding of the scope of this virtue: "Chastity is freedom from possessiveness in every sphere of one's life. Only when love is chaste, is it truly love. A possessive love ultimately becomes dangerous: it imprisons, constricts and makes for misery. […] The logic of love is always the logic of freedom."

Indeed, living the commitment of chastity frees young people to deepen their human, spiritual, and affective relationships, and to make decisions without the conditioning and illusions induced by totalizing physical intimacy, which in reality does not correspond to a total and definitive choice, which has not yet been made.
Pope Francis has often observed that marriages are not valid due to a lack of maturity on the part of the engaged couple, and that in some cases it would be preferable to stop before the sacrament, or to postpone the celebration to give the engaged couple time to discern. But don't we run the risk of discouraging most couples and pushing them to give up on marriage if too many imperfections or weaknesses appear during the accompaniment? 
Gambino: At the moment of becoming engaged, as the Catechumenal Pathways for Married Life also indicate, it's essential to accompany engaged couples in serious discernment so that they can decide to welcome and love each other as they are, and grow together as a couple. 

We are aware that a serious catechumenate of marriage preparation can also discourage some people, but the aim of preparation is precisely to place the two engaged people before the truth about themselves and the other in order to arrive at certain, free, and valid consent. Only in this way can we avoid the celebration of marriages which, precisely because of the absence of the requirements of consent, are null and void. 

Of course, if there is a desire to seek and grow in the faith, the couple can continue to be accompanied after the celebration of the rite. But the problem, from an ecclesial and pastoral point of view, is precisely this: all too often, once the sacrament has been celebrated, spouses are left to their own devices and are no longer accompanied. Consequently, unable to live the grace of the sacrament and failing to grow in the faith, they leave each other at the first crisis, revealing the fragility of a marriage without consistency.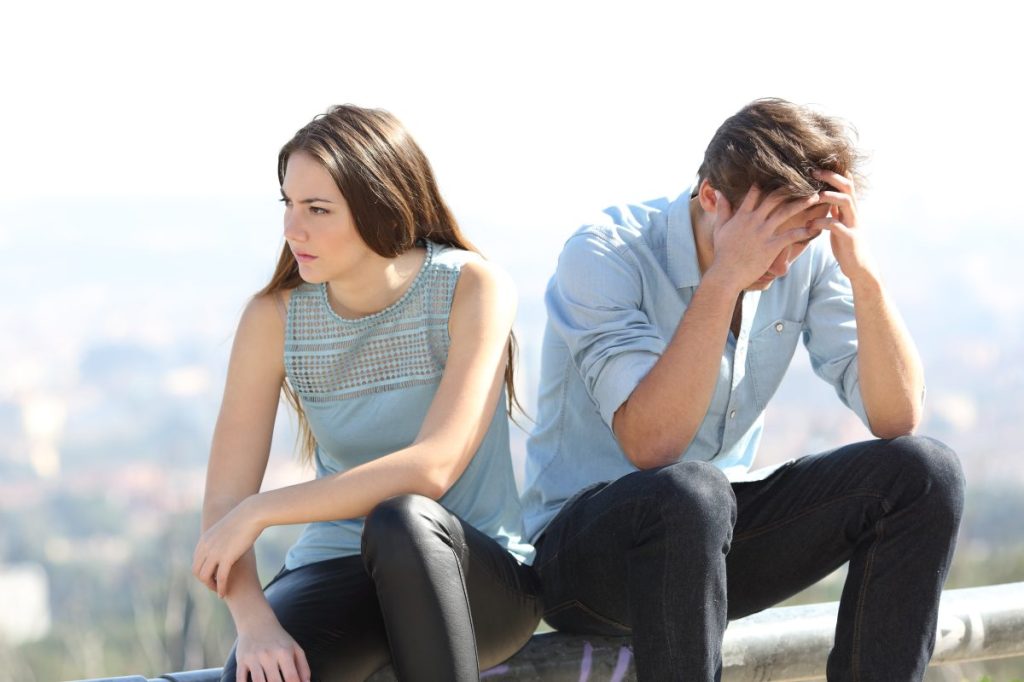 Antonio Guillem – Shutterstock
Can or should we encourage a ritual of "renewal of marriage vows" after 5 years, 10 years, 50 years, etc. in the liturgy of Sunday Mass, to show that lasting love exists and give it a spiritual, community, and social foundation? 
Gambino: The celebration of wedding anniversaries — especially the most important ones — as well as the proposal to renew marriage vows are indicated in the Catechumenal Pathways for Married Life as a pastoral tool to be favored. It's a moment when spouses can express their mutual promise once again with renewed commitment, feeling part of a community that celebrates and shares the joy of their journey.

In this sense, they are also a strong testimony of fidelity for young people and the community. Couples must have the courage to ask to celebrate these anniversaries and to experience privileged moments to renew their marriage vows. Unfortunately, they are not very common in the pastoral life of the Church and it's up to us lay people to encourage their practice. 
How can we better accompany couples in crisis, people in situations of separation and divorce, by giving them signs of pastoral care?
Gambino: I believe that the most urgent thing is to develop pastoral solicitude such that a network is created between families in Christian communities. Within them we can support each other, find the courage to ask for help, know how to be close to couples in crisis or separating, and offer them the possibility of being accompanied in an appropriate discernment. 

How often, in our parishes, do we learn by chance that a couple is separating, without asking for help, and having lived out their suffering in solitude? We cannot continue to be indifferent to so many families who choose the path of separation, sacrificing the sacrament of marriage. It's also important that there be family ministry services in the area, staffed by experienced and well-prepared people, to welcome and competently accompany couples from the first moments of crisis when they are separating or are already separated, as indicated in the Catechumenal Pathways for Married Life.