This group of clergymen are using their faith and musical talents for a very worthy cause.
You might not think that priests and rockstars have much in common, but this group of priests with a passion for faith, life and music will make you think again. Not only do they wear black (surely the number one choice of color for any self-respecting rockstar) and try to spread joy, but they also have a message to share with those wanting to hear it.
And this is certainly the case for this group of clerics who'll be taking to the stage on July 20 to perform at the 10th Concert For Life in Houston, Texas, in order to raise funds for the Houston Pregnancy Help Center that offers support to pregnant women in need.
The band is led by a priest you may be familiar with, Fr. David Michael Moses. The young clergyman, who actively shares his love for his faith and the priesthood on social media, will be joined by a number of other talented priests with musical skills.
A number of the band members took the time to share with Aleteia their thoughts about the upcoming concert, and you'll notice that Fr. David Michael is in great company. So, take a look at what these priests have to share — and, if you can, catch their concert!
Fr. Kevin Lenius, St. Stephen's Catholic Church – Midland, Texas — electric violin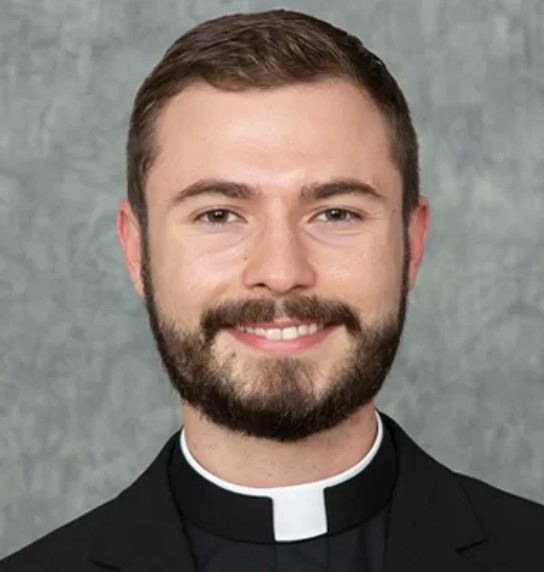 Courtesy of Fr. David Michael Moses
I have been privileged to be a part of the Concert for Life for six years now, and I am grateful for Fr. David Michael for inviting me to be a part of the band! I started playing the electric violin in the concert when most of us were all seminarians, and now it is such a pleasure to play with my brother priests. One of the great joys of being a part of this band is the priestly fraternity I have experienced as we all share the talents God has given to us for the cause of life. I think so many people are drawn to the concert because it displays our love for life as Catholics, but also because it exemplifies the joy that we can have as priests and people together as we unite in prayer and fellowship over music. The concert also gives life to the idea that the Church proclaims not only the "shall not" when it comes to life issues – it showcases and points to the fullness of life that we hope to experience one day – a life that we want all people, born and unborn, to share in fully.
Fr. Victor Perez , St. Joseph's Catholic Church – Houston, Texas — drums
Courtesy of Fr. David Michael Moses
Between practicing the drums for the concert and working in his parish, Fr. Perez has been a little busy. So, we learnt a lot about the priest who was once a bit of a "smart aleck" at school, and who dreamed of becoming a baseball player, in this fascinating interview on Youtube where he discusses his journey to the priesthood. As he shared, while doing the Stations of the Cross and trying to discern his future (he'd been seriously dating a girl in college) he realized he "wanted to help Jesus carry His cross." When he gets on stage for the concert, he'll be carrying out this mission with some serious beats.
Fr. Mike Elsner, Our Lady of Guadalupe in Midland, Texas — bass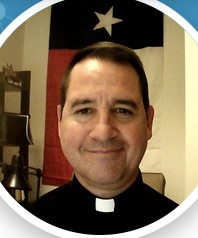 Courtesy of Fr. David Michael Moses
I am very happy and blessed to assist Fr. David Michael again. The Concert for Life is an amazing experience, and it is a joy to be a part of such incredible event. Fr. David Michael is an amazing priest and a very talented musician who has a Shepherd's heart. I am truly blessed to call him my friend. I am thrilled to be able to play with the guys again this year and it is truly an honor to get to use my ability to play bass as a means to help little babies and their moms.
Fr. Brian Lenz, Chaplain of Lumen Christi Catholic School. Jackson, Michigan — keyboard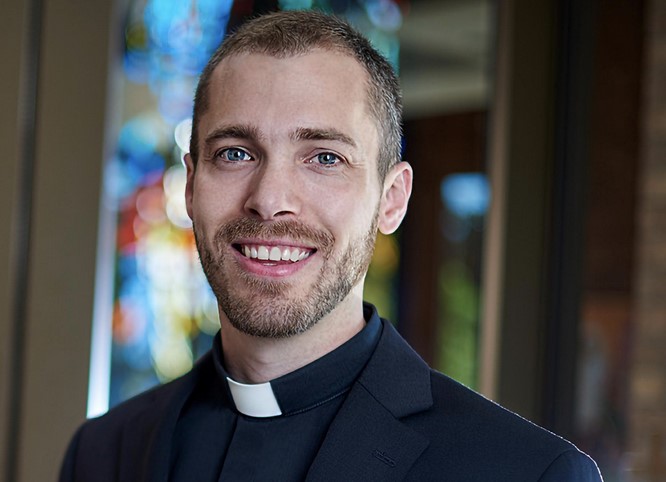 Courtesy of Fr. David Michael Moses
I am joining the concert this year as a priest from the Diocese of Lansing in Michigan, and it's an honor to serve the local community in Houston to support such an important resource for mothers. When we gather together at the Concert for Life to offer God our music, our worship, and our material aid, He will multiply those five loaves and two fish so that many souls will be known, loved, supported, and saved. Blessed be the Lord that He calls us and draws us into this mission!
And finally, Fr. David Michael Moses has given us an idea of what to expect at the concert in this reel: warning, it's just like the priest himself — full of energy, passion, and love. The great news is if you happen to be in the Houston area on Thursday, you can get free tickets to see these rockstar clerics at the Houston Pregnancy Help Center's website page here.
If you can't get there and you'd like to see one of his original songs performed last year, take a look at the video below: